Games iOS Pilihan Minggu Ini (PacMan 256, Goblin Sword, Prune, Burger dan Circlestances)
Aditya Daniel - 25 August 2015
Agar lebih semangat mengawali minggu, kali ini saya akan mengulas sedikit tentang 5 game iOS pilihan yang wajib untuk Anda mainkan. 5 game yang akan saya bagikan pastilah seru tapi ingat sebaiknya Anda tak lupa waktu ketika sudah memainkannya. Tanpa berlama-lama, inilah 5 game iOS pilihan minggu ini.
PAC-MAN 256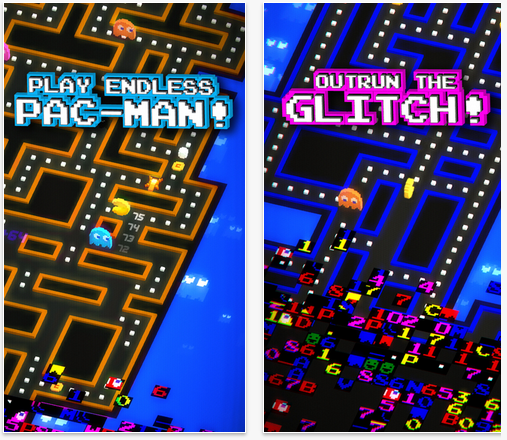 Anda penyuka game lawas? Jika ya maka Anda wajib memainkan game yang satu ini. Nuansa PAC-MAN yang legendaris kini hadir kembali di perangkat iOS dengan cara bermain yang masih sama dengan game aslinya. Agar lebih menarik, power-ups yang dihadirkan tak hanya mampu membuat PAC-MAN dapat memakan hantu yang mengejarnya namun juga dapat mengeluarkan laser hingga badai tornado.
Download - App Store - Gratis
Goblin Sword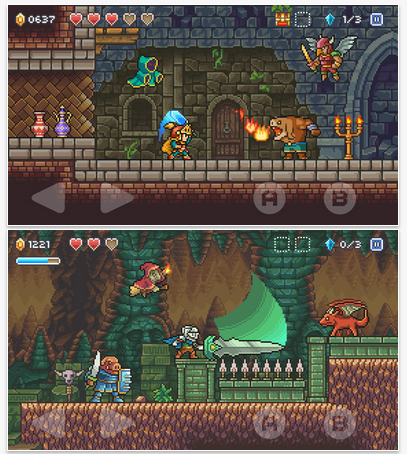 Jika berbicara tentang game lawas maka Goblin Sword juga akan membawa Anda dalam sebuah nostalgia. Dengan grafis ala game Nintendo jadul, Goblin Sword adalah game petualangan yang cukup menantang. Hadapi musuh serta kumpulkan emas sebanyak mungkin dalam game ini dan yang pasti, jangan sampai kehabisan nyawa alias game over.
Download - App Store - Rp 23 Ribu
Circlestances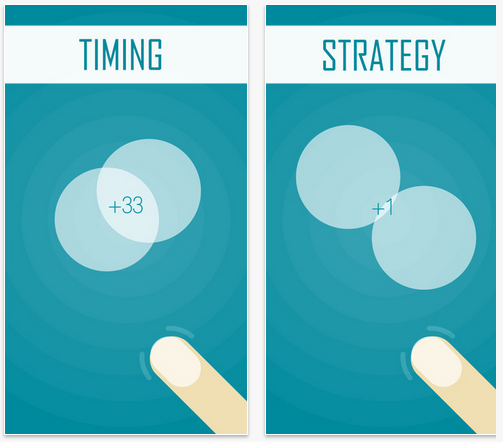 Awas lupa waktu ketika memainkan game yang satu ini. Cara bermainnya cukup sederhana, Anda diharuskan mengetuk layar ketika dua lingkaran yang bergerak dalam layar iPhone Anda bertumpuk satu dengan yang lainnya. Semakin besar bagian lingkaran yang saling bertumpuk, semakin besar score yang bisa Anda dapatkan.
Download - App Store - Gratis
Info Menarik: Uji Keberuntungan Hindari Ranjau di Avoid the Mine
Burger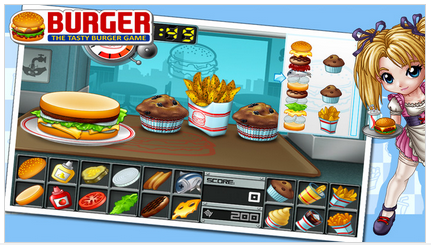 Lapar mendengarnya? Tahan dulu karena dalam permainan yang satu ini Anda akan bermain sebagai pegawai restoran cepat saji yang membuat Anda harus menyajikan makanan sesuai dengan pesanan pelanggan. Semakin lama Anda bermain semakin banyak resep masakan yang harus Anda buat. Agar lebih seru, Anda harus bisa menyelesaikan pesanan sebelum waktu habis.
Download - App Store - Gratis
Prune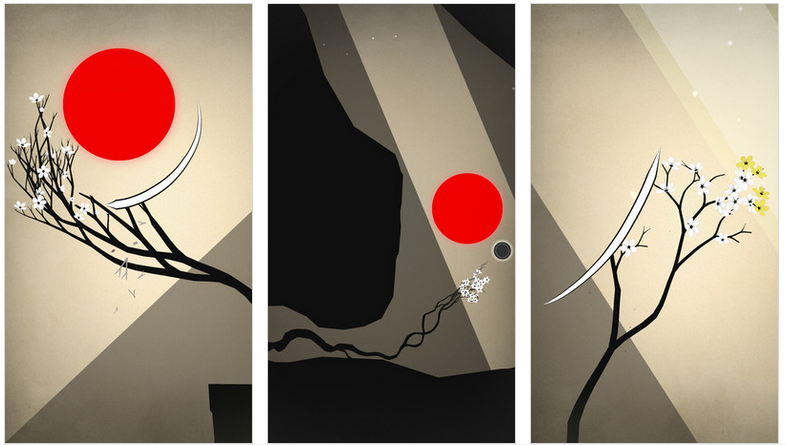 Prune adalah sebuah game dengan tampilan yang cantik. Dalam game ini Anda diajak untuk menumbuhkan sebuah pohon hingga mendekati sang Matahari. Tentu saja agar Prune semakin menarik, sang pengembang menambahkan berbagai macam rintangan yang dapat menghambat pertumbuhan pohon yang Anda rawat.
Download - App Store - Rp 45 Ribu
Itu dia 5 game iOS pilihan kali ini. Bermain game bisa menjadi salah satu cara untuk menyegarkan kembali pikiran di tengah-tengah penatnya aktivitas serta pekerjaan yang Anda miliki. Selamat bermain!
Are you sure to continue this transaction?
processing your transaction....