GarudaPoint Coba Hadirkan Marketplace dan eCommerce Platform Game di Indonesia
Adam Ardisasmita - 18 July 2015
GarudaPoint merupakan sebuah Marketplace & E-Commerce Platform yang bisa digunakan untuk memberikan keuntungan bagi pemain dan juga developer game.
Sebagai pengguna, melalui GarudaPoint, Anda bisa mendapatkan reward dengan mengajak teman Anda memainkan game yang sedang Anda mainkan. Anda juga dapat melakukan pembelian berbagai itemvirtual di dalam game menggunakan currency GarudaPoint.
Altermyth, yang merupakan salah satu developergame senior di Indonesia, menjadi salah satu pelopor yang meluncurkan game yang sudah terintegrasi dengan GarudaPoint.
Saat ini ada tiga game yang sudah dirilis oleh GarudaPoint di Google Play. Untuk iOS, meskipun di situsnya sudah tombol unduh di Apple App Store, ketika dicek ternyata belum ada link untuk aplikasi versi iOS. Kalaupun ada, masih dipublish oleh Altermyth dan belum terintegrasi dengan GarudaPoint.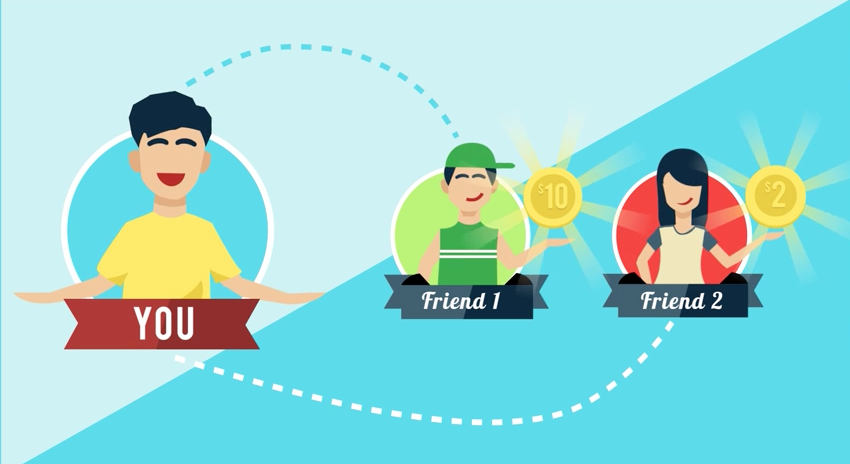 Ketiga game yang sudah dipublish oleh GarudaPoint adalah Cherrybelle Magical Diaries, ZoomBie, dan Road Ranger. Untuk game Cherrybelle Magical Diaries dan ZoomBie sendiri sudah pernah dirilis sebelumnya oleh Altermyth dan di-publish ulang oleh GarudaPoint untuk diintegrasikan dengan sistem GarudaPoint.
Sedangkan untuk Road Ranger sendiri, penulis belum pernah melihat sebelumnya. Jadi bisa dibilang game tersebut merupakan game baru yang dikembangkan oleh Altermyth dan sudah terintegrasi dengan GarudaPoint.
Info menarik: Mainkan Game Lokal Dengan Visual Menawan, Detective Dixie: The Revenge of Wishteria
Pada tulisan kali ini, penulis tidak akan banyak berbicara mengenai experience dari game-nya. Untuk Cherrybelle Magical Diaries sendiri pun sudah pernah diulas sebelumnya oleh Trenologi (ulasannya bisa Anda baca di sini). Mungkin nanti di tulisan terpisah, penulis akan me-reviewgame ZoomBie dan Road Ranger yang belum pernah dibahas di Trenologi. Namun kali ini, penulis akan lebih menyoroti fitur-fitur dari GarudaPoint itu sendiri.
Menurut penjelasan yang didapatkan dari video GarudaPoint, sistem yang ada di GarudaPoint dapat memberikan kesempatan bagi pemain untuk tidak hanya memainkan game tersebut, tapi juga bisa mendulang rupiah dari bermain game. Caranya adalah pemain harus registrasi ke dalam sistem GarudaPoint, lalu mengajak teman Anda untuk memainkan game tersebut. Ketika berhasil mengajak teman Anda, maka Anda akan mendapatkan GarudaPoint.
Meski demiian, saat tulisan ini dibuat, penulis belum menemukan fitur yang disebutkan dapat digunakan untuk mendapatkan point dengan mengajak teman untuk bermain. Ada kolom kode refferral ketika mendaftarkan diri yang bisa diisi, tapi belum diketahui darimana kode tersebut bisa didapatkan dan apa efeknya. Fitur GarudaPoint yang saat ini tersedia baru untuk mengonversi score di dalam game menjadi GarudaPoint, namun belum ada penjelasan kegunaan GarudaPoint tersebut nanti untuk ditukar dengan apa. Integrasi dengan GarudaPoint juga dapat membuat kita membandingkan score permainan dengan pemain lainnya.
Dengan experience yang saat ini penulis rasakan, di luar dari kualitas game-nya, GarudaPoint masih perlu melakukan beberapa perbaikan. Informasi terhadap fitur dan kegunaan GarudaPoint masih perlu dijelaskan lebih jelas kepada pemain. Fitur-fitur seperti marketplace untuk menggunakan GarudaPoint, cara untuk mendapaktan reward dengan mengajak teman bermain, dan fitur lainnya saat ini masih perlu dikembangkan lagi.
GarudaPoint berpotensi untuk memberikan value tambahan bagi pemain dan tentu bisa memberikan manfaat untuk developer game. Semoga ke depan GarudaPoint bisa semakin baik dan dapat merangkul lebih banyak developer lokal.
[embed height="315" width="560"]http://youtu.be/vAM6PCf0UP4[/embed]
Are you sure to continue this transaction?
processing your transaction....