GE Perkenalkan Kompor dan Microwave dengan Fitur Sinkronisasi via Bluetooth
Komunikasi antar perangkat adalah prinsip utama dari Internet of Things. Bentuk komunikasinya sendiri tidak mesti kompleks, tetapi harus memberikan keuntungan lebih buat pengguna.
General Electric, atau yang biasa lebih dikenal dengan nama GE, baru-baru ini memamerkan bagaimana komunikasi antar perangkat yang sederhana bisa memudahkan rutinitas sehari-hari. Mereka memperkenalkan lini kompor serta microwave gantung (over-the-range) yang mampu 'berbicara' satu sama lain.
Fitur tersebut mereka namai Chef Connect. GE Chef Connect memanfaatkan chip Bluetooth yang tertanam di masing-masing perangkat guna melangsungkan sinkronisasi pada sejumlah fungsi.
Info menarik: General Electric Pamerkan Kompor Induksi dengan Kontrol Sentuh ala Smartphone
Fungsi yang pertama adalah menyalakan lampu secara otomatis. Ketika api kompor dinyalakan, lampu milik microwave yang berada tepat di atasnya akan menyala secara otomatis, menyorotkan cahaya ke arah tungku yang Anda gunakan. Begitu sepele memang, akan tetapi hal ini berarti Anda tak perlu menekan tuas lampu pada microwave dengan jari Anda yang kotor.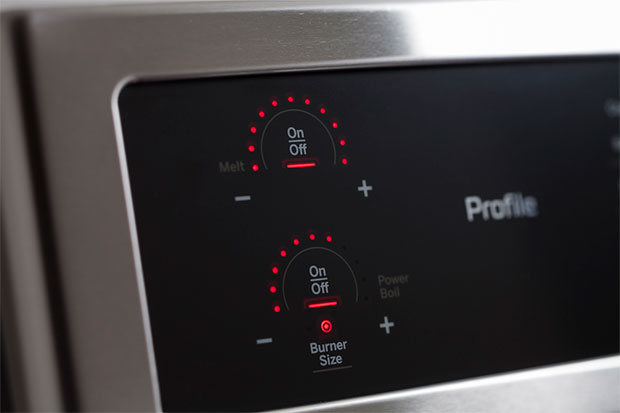 Yang kedua, pengguna juga bisa mengaktifkan opsi dimana kipas ventilasi akan menyala secara otomatis ketika kompor digunakan. Semua ini memang bisa dilakukan secara manual, akan tetapi saya yakin tidak ada yang bakal menolak kemudahan yang ditawarkan fitur otomatisasi semacam ini.
Ketiga, dan yang menurut saya paling sepele namun juga penting, adalah penunjuk waktu pada kompor dan microwave akan tersinkronisasi secara otomatis. Fungsi semacam ini krusial ketika Anda perlu menggunakan kedua perangkat secara bersamaan dan mengaktifkan timer-nya masing-masing; salah satu menit saja bisa berujung pada masakan yang kurang matang atau malah gosong.
GE Chef Connect akan hadir bersama over-the-range microwave baru yang rencananya akan dipasarkan pada bulan September mendatang, dengan rentang harga $449 - $499. Fitur yang sama juga akan merambah tipe-tipe baru dari lini kompor GE Profile, yang dijadwalkan untuk rilis pada bulan Agustus 2015, dengan harga $1.200 untuk versi gas dan $1.100 untuk versi elektrik.
Sumber: GE.
Are you sure to continue this transaction?
processing your transaction....