Gandeng YouTube, Genius Ciptakan Konten Baru untuk Menceritakan Kisah di Balik Lagu Populer
Dinamai Song Stories dan disajikan dalam format ala Instagram Stories, plus disisipi sejumlah video YouTube yang terkait
Glenn Kaonang - 3 April 2018
Pelanggan Spotify pastinya sudah tidak asing dengan nama Genius. Merekalah yang bertanggung jawab atas fitur "Behind the Lyrics" Spotify sejak dua tahun lalu, yang memungkinkan pengguna untuk tidak hanya menghafalkan lirik lagu favoritnya saja, tapi juga mengetahui beragam info menarik seputar lagu tersebut.
Sekarang, Genius menggandeng YouTube untuk mempersembahkan konten baru bernama Song Stories. Tujuannya pada dasarnya adalah memberikan pengalaman di balik layar yang interaktif seputar lagu-lagu populer selagi menikmatinya secara bersamaan.
Seperti yang sudah bisa kita duga dari namanya, Song Stories disajikan dalam format ala Instagram Stories. Setiap halamannya berisikan informasi seputar lagu maupun artis yang membawakannya. Di sejumlah halaman, pengguna juga akan disuguhi video YouTube yang terkait.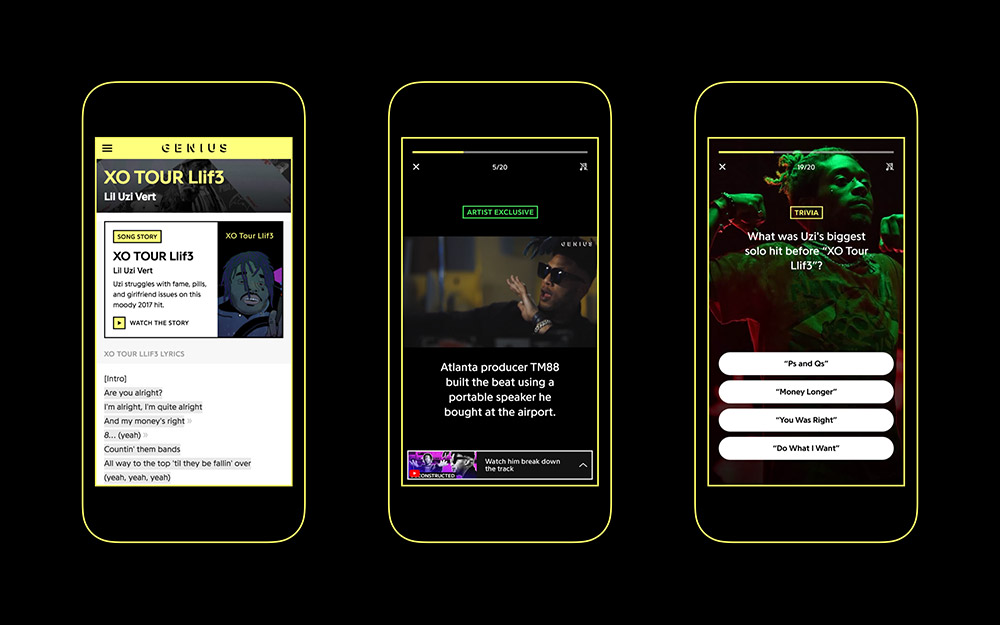 Contohnya, di Stories untuk lagu "Havana", ada video wawancara yang menjelaskan bagaimana ide lagunya bisa tebersit di benak Camila Cabello. Mengingat nuansa musik Afro-Cuban juga terasa amat kental di lagu tersebut, ada pula video dokumenter mengenai Afro-Cuban jazz.
Sejauh ini Song Stories sudah menyimpan sekitar 10 lagu yang bisa kita dalami cerita di baliknya. Selain di aplikasi iOS dan Android-nya, Song Stories juga sudah tersedia di genius.com.
Sumber: Genius.
Application Information Will Show Up Here
Are you sure to continue this transaction?
processing your transaction....