GetGo to Boost AI Technology for Retail Transaction
Currently has two AI based products for offline and online transactions
Marsya Nabila - 30 June 2020
The development of artificial intelligence technology for retail consumers in Indonesia has not been as massive as in more developed countries. The implementation is quite intended for the corporations or governments, for example by making chatbot or CCTV detectors. This opportunity was used by GetGo as an AI startup focused on retail consumer transaction solutions.
"We focus on the daily issues in retail transactions, although there are many challenges to be solved with AI. AI for retail is quite small [its players], even in the region it is still not big enough," GetGo's Co-Founder and CEO, Erdian Tomy told DailySocial.
Erdian, along with Andika Rachman as Chief AI Officer in developing GetGo since July last year. Both are strong in their respective backgrounds, for example, Erdian has experience in advertising and Andika is strong in the AI-based innovation.
The journey begins when there are problems shopping at offline stores, sellers can not know the character and habits of buyers to do upselling. Even buyers cannot feel a seamless shopping experience.
"Starts from there we began to enter the offline realm by creating a GetGo Mini Cashier-less Store product, in collaboration with co-working space at seven locations earlier this year."
In this first product, employees of coworking space can shop from products sold in the box and pay without cashiers. The payment process is done online. Nearly three months of running, GetGo managed to get 761 unique users.
This mid-March must stop because there is an obligation to quarantine at home because of the pandemic in Indonesia. "Finally from March until now our first product had to stop temporarily because of all the WFH offices, so there were no employees leaving."
Erdian and the team finally racked their brains to continue to innovate, finally releasing a second product targeting online consumers called GetGo Visual Search. This product is an API that is integrated with e-commerce platform owners to be used by consumers when searching for goods online.
In the initial stages, GetGo can only be able to detect fashion products. The way for consumers is to simply take pictures that they can through the camera features in e-commerce applications. Product results will be immediately listed based on what they are looking for.
"This product is B2B. So we have an API that can be used by e-commerce partners. Consumers don't need to install additional applications because AI GetGo has already been embedded in the e-commerce application."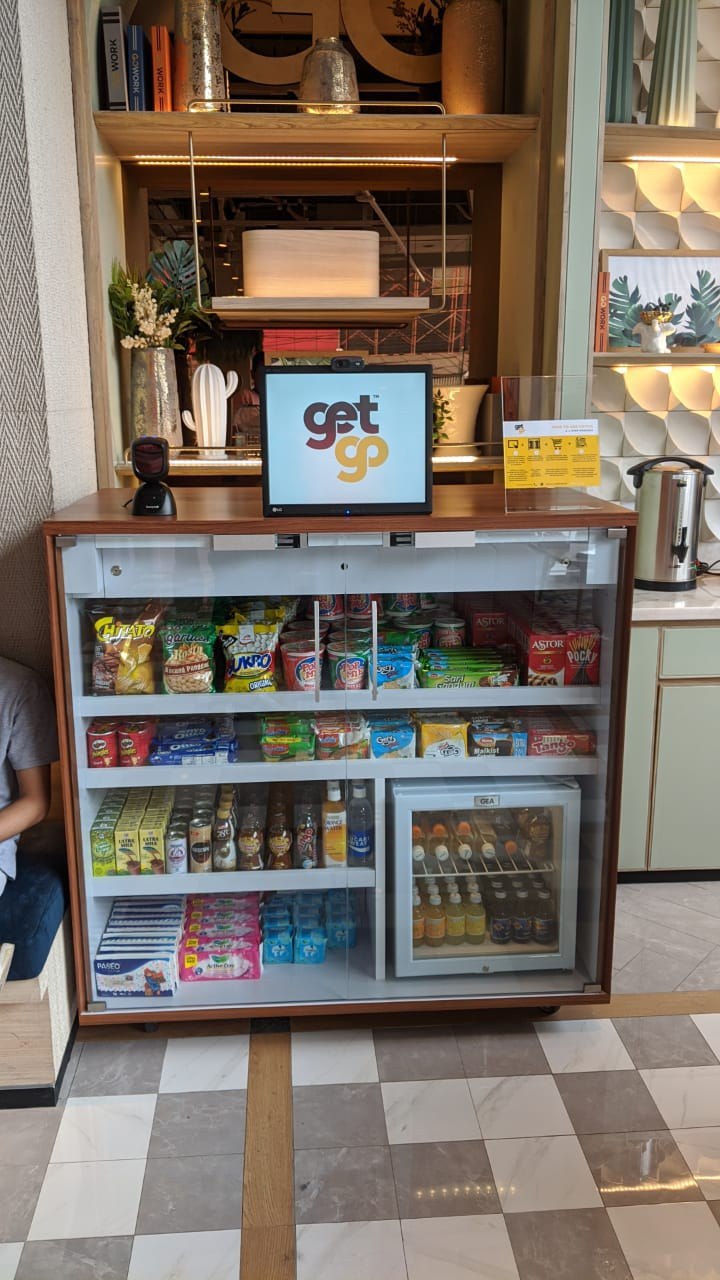 Future business plans
Armed with the knowledge following the Gojek Xcelerate accelerator program, GetGo is more determined to get these two products mature. Erdian said that his team currently in the process of an agreement with two e-commerce platforms. Also, an additional AI's ability to detect furniture products.
"Later, for the monetization model, we will charge per month to e-commerce. Meanwhile, Mini Cashier-less products use advertisements in each store. "
Erdian believes that these two products will be widely accepted in the future and feel the impact of everyday transactions. Moreover, this product is built by local people, so there is more value offered, apart from pricing that is much cheaper.
"The technology is a commodity that cannot actually be used by certain countries. In the US and China, AI has become a part of life, they used to shop offline without cashiers. We have value, from the price is much cheaper and the approach is done locally. "
Towards a new normal, he expects GetGo to be more expansive in developing business, including seeking funding. So far the company is still using its own funds, aka bootstrapping. The total GetGo team currently consists of six people and mostly are engineers.
–
Original article is in Indonesian, translated by Kristin Siagian