Go-Jek Releases "Go-Nearby" Directory Feature
It can also be used for Go-Ride, taking customers to the destination
Marsya Nabila - 18 July 2018
Go-Jek releases its latest feature "Go-Nearby", a directory service connecting Go-Food merchant with Go-Jek's customers. There is no official statement yet by Go-Jek but this feature has been available for small amount of users.
As a directory, Go-Nearby connects all customers with Go-Food merchants receiving payment with Go-Pay, sorted from the nearest location. They provide phone number (to call for reservation) and operational hours. In addition, there's Go-Ride available to take customers to the designated merchant.
This feature should be useful for customers, merchants, drivers, and Go-Jek. Merchants can get more visibility by partnering with Go-Food and Go-Pay.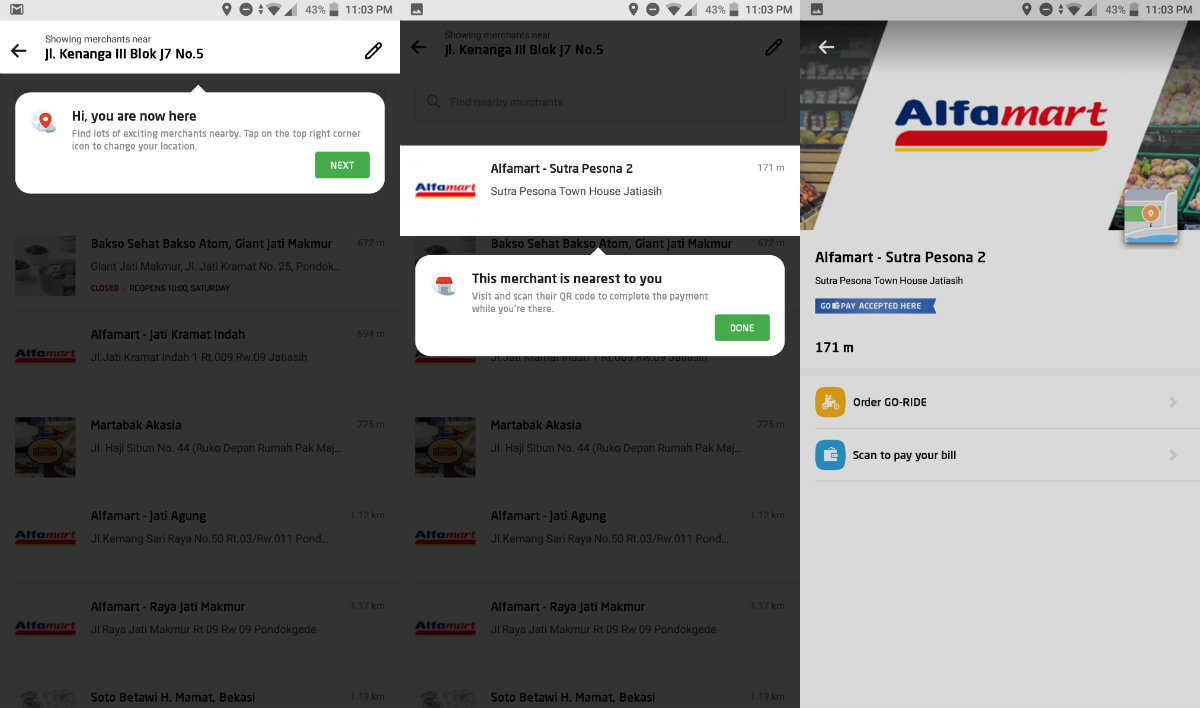 In fact, Go-Nearby can also increase Go-Pay transaction rate. With just one step, customers can directly scan the merchant's QR Code.
Recently, Go-Jek has enriched Go-Life with new features, such as Go-Fix, Go-Laundry, and Go-Daily. Those three are to complete the customer's daily need.
Go-Fix is an air-conditioning repair & maintenance. Go-Daily is a grocery order & delivery (such as mineral water, LPG, and rice). Lastly, Go-Laundry is a professional laundry service with free delivery and no minimum order. For now, those three services are limited for Jakarta's consumers.
–
Original article is in Indonesian, translated by Kristin Siagian
Application Information Will Show Up Here
Thank you for Reading DailySocial.id
Starting at less than Rp 5.000/Day. You get unlimited access to DailySocial.id