GoFood Aims for Expansion and Profitable Business in 2020
Currently developing new features and relevant technology for users and partners
Yenny Yusra - 31 January 2020
First launched in 2015, GoFood is now one of the services that builds up the Gojek's "super app" ecosystem and contributes the most for the company. Currently, the food delivery service provides around 12 million menus from 500 merchants in Southeast Asia, 96% are SMEs.
Based on the company's internal data, as of the end of 2019, GoFood has acquired 75% market share in its operational areas. It is also said GoFood users are 1.5 times exceeding competitors. While the total transactions have reached 50 million per month.
Gojek's VP Corporate Affairs Food Ecosystem, Rosel Lavina told DailySocial that GoFood's mission this year is to add some new features backed by the most advanced technology, in order to facilitate easy transaction.
"We stick to Gojek's pillars of speed, innovation and social impact. Then, we realize that innovation is the key to aligning the user's demand. Therefore, it is very important for GoFood to continue learning user's demand that is getting complex in order to create new innovations as solutions to answer all those."
The public's high demand for food delivery is a promising opportunity for platforms, such as Gojek, to further develop GoFood as one of its core services in the ecosystem.
Previously, Gojek Group's Chief Food Officer Catherine Hindra Sutjahyo mentioned, all investors' support has led GoFood to a business model that is in line with its aims for profitability. GoFood benchmark has developed over time along with its achievements, starts from transaction number to gross transaction value (GTV), and now revenue.
"We are now on the right track, the progress gets along with our plan. That (information) is what I can share, for now," she said.
GoFood's rapid growth is actually nothing compared to similar industries in China. The food delivery industry there has reached 13% -15% of total consumption, while in Indonesia it is still far below that. As a result, various innovations implemented in the sleeping giant country often become a reference for food delivery players.
GoFood focus in 2020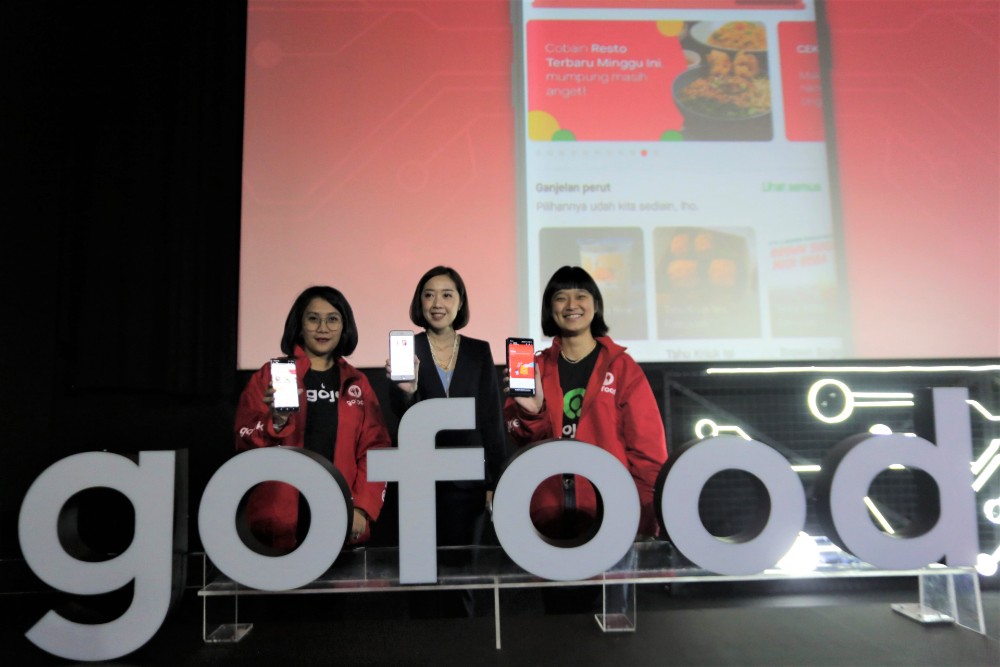 In order to improve services and increase profits from GoFood, the company has introduced four new innovations earlier this year. Among those are GoFood Pickup, GoFood Turbo, GoFood Plus and collaboration with Google Assistant for users to order food through voice commands.
There are now more than 40 GoFood Kitchen corners and the GoFood Festival as their flagship program, with plans to continue for more locations. In the future, these locations can provide merchant partners with low cost and risk to expand the network of outlets due to the infrastructure that has been provided.
In case GoFood has plans to spin off or being independent outside the Gojek ecosystem is not mentioned. However, GoFood is to focus on developing three things as its long-term business strategy, which is prioritizing customer satisfaction, business expansion, and innovation.
"Through the reliability of GoFood technology, we also offer services to make it easy and fun for culinary lovers and GoFood customers when ordering food. The development of GoFood technology and facilities for driver partners is also expected to benefit the driver partners to provide maximum service to consumers," Rosel said.
–
Original article is in Indonesian, translated by Kristin Siagian
Application Information Will Show Up Here