GOG Luncurkan Galaxy 2.0 Dengan Ambisi Menyatukan Game dan Gamer di Platform Berbeda
Galaxy 2.0 kabarnya memperkenankan pengguna untuk mengakses achievement di platform lain, termasuk PlayStation dan Xbox.
Yoga Wisesa - 23 May 2019
Meningkatnya kualitas konten mendorong publisher dan developer game kian agresif menjaga kreasi-kreasinya dari upaya pembajakan serta eksploitasi. Sebagai solusinya, tersedia sejumlah pilihan DRM, termasuk yang disediakan Valve lewat Steam hingga sistem Denuvo. Tapi di tengah ketatnya penerapan digital rights management, GOG hadir membawa angin segar bagi gamer.
Mengawali kiprahnya sebagai storefront spesialis game-game klasik, platform yang punya nama panjang Good Old Games itu merupakan satu dari sedikit layanan yang membebaskan pelanggannya dari belenggu DRM. Kini ada banyak judul-judul baru turut dijajakan di sana. Dan untuk membuat penyajian game serta distribusi update berlangsung lebih simpel, GOG meluncurkan software client ala Steam bernama Galaxy di tahun 2015.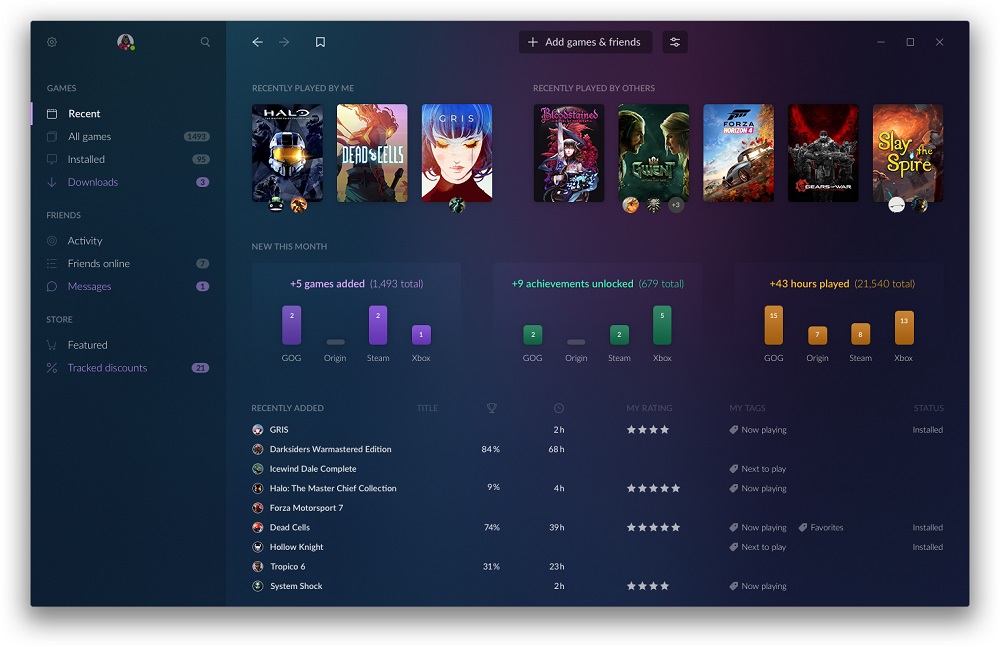 GOG Galaxy mendapatkan update cukup besar tak lama setelah tersedia, namun baru empat tahun selepasnya developer CD Projekt memutuskan buat menerapkan perombakan signifikan. Minggu ini, mereka mengumumkan GOG Galaxy 2.0 dengan satu tujuan yang ambisius: menggabungkan library dan kawan sepermainan dari platform berbeda dalam satu wadah. Galaxy 2.0 ditugaskan buat menyederhanakan akses ketika ada begitu banyak softwarelauncher dari publisher berbeda.
"Sebagai gamer, saat ini kita harus berkutat dengan begitu banyak client hanya untuk mengakses game dan mencari tahu apa yang sedang dimainkan oleh teman-teman kita," kata managing director GOG Piotr Karwowski di website-nya. "Kami percaya bahwa gamer layak mendapatkan pengalaman penggunaan yang lebih baik, dan inilah yang memotivasi kami buat menyempurnakan client GOG Galaxy. Galaxy 2.0 dirancang buat menjangkau user di luar layanan GOG, baik di PC maupun console."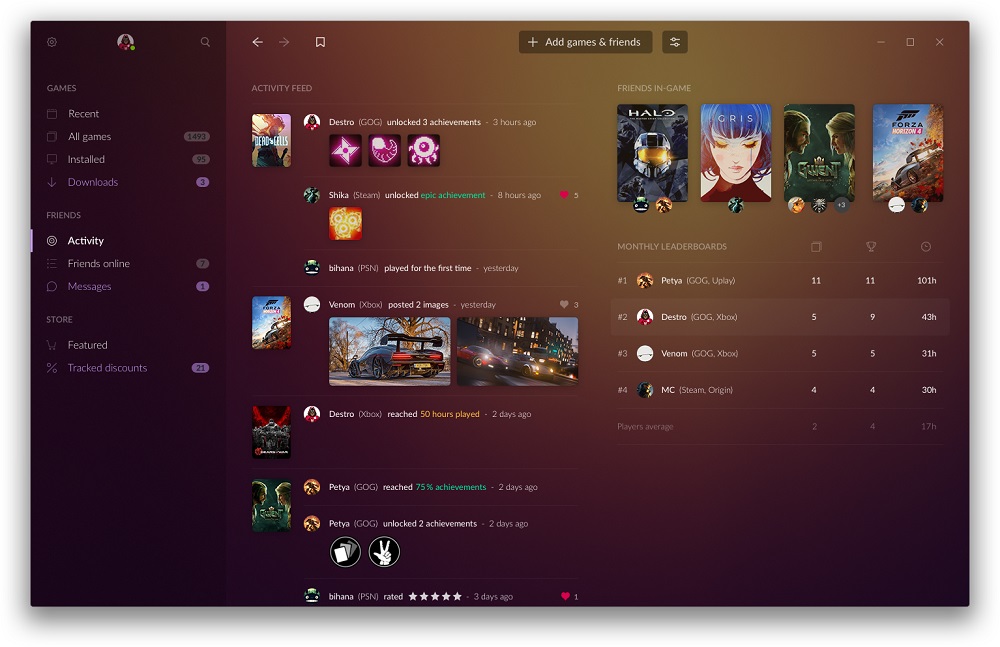 Pembaruan sudah pasti bisa kita lihat pada aspek estetikanya. Dari gambar yang dipublikasikan oleh GameSpot, Galaxy 2.0 punya UI yang rapi, atraktif, intuitif serta informatif. Di sana Anda dapat mengakses activity feed kawan-kawan, melihat koleksi game di platform berbeda (Origin, Steam, Xbox) via bar graph simpel dan menengok berapa lama waktu bermain serta persentase achievement yang Anda peroleh.
Tentu saja, tantangan terbesar dari penyediaan Galaxy 2.0 ialah upaya merangkul konten di platform berbeda, termasuk console. Kabar baiknya, GOG telah memperoleh akses ke API Microsoft, sehingga lebih mudah untuk menjangkau game-game Windows dan Xbox. Selanjutnya CD Projekt punya target buat mendapatkan dukungan PlayStation dan Switch. Berdasarkan pengakuan GameSpot, versi demo yang mereka jajal sudah bisa menampilkan game eksklusif PlayStation, God of War. Di sana terdapat catatat trofi (yang telah serta belum di-unlock), logo-logo, serta deskripsi.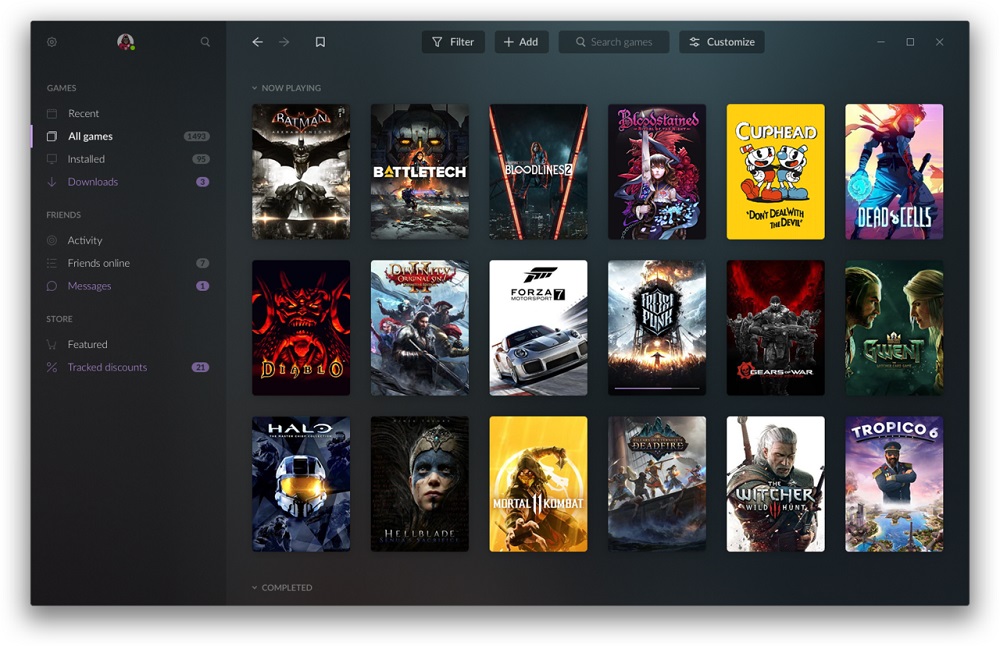 Belum ada tanggal pasti kapan Galaxy 2.0 akan dirilis, tapi pastinya ia tersaji secara gratis. Dan sebelum tersedia bebas, GOG berencana untuk melangsungkan sesi uji coba beta dan Anda telah dipersilakan buat mendaftarkan diri sekarang.
Are you sure to continue this transaction?
processing your transaction....