Gojek's Effort for Mature Online Grocery Business, GoMart to Provide Shopping Partner
Currently recruiting hundreds of housewives in Jabodetabek and other big cities
Yenny Yusra - 8 December 2020
With the rapid growth of online grocery services, Gojek reactivated GoMart in 2019. In order to support its development, a shopping assistant service called #EmakJago is recently launched.
Gojek's Head of Groceries, Tarun Agarwal revealed to DailySocial that the pandemic has boosted GoMart's popularity, it's proven from the increasing number of traction and users. In fact, GoMart's monthly gross transaction value (GTV) increased by 5x during the pandemic from February to October 2020.
"From this moment, we continue striving to improve services, one of which is by increasing the variety of product categories, including fresh food products," Tarun said.
Along with this service improvement, new partners have joined GoMart, including Lotte Mart and Best Meat. GoMart will also work with more supermarket and hypermarket merchants in the near future.
Since its relaunch back in 2019, GoMart has partnered with Alfamart and AlfaMidi. Apart from Jabodetabek, GoMart online shopping services can is also available in Medan, Palembang, Makassar as well as big cities in Java & Bali and will soon be active in other big cities in Indonesia.
Throughout the pandemic, the online grocery service business is quite in demand. Not only Gojek, but other local technology giants also enter this segment, for example Blibli through the Bliblimart in-app feature. In addition, there is also HappyFresh which continues to expand its services, at the end of November 2020 they just officially launched in Bali.
Actively recruiting partners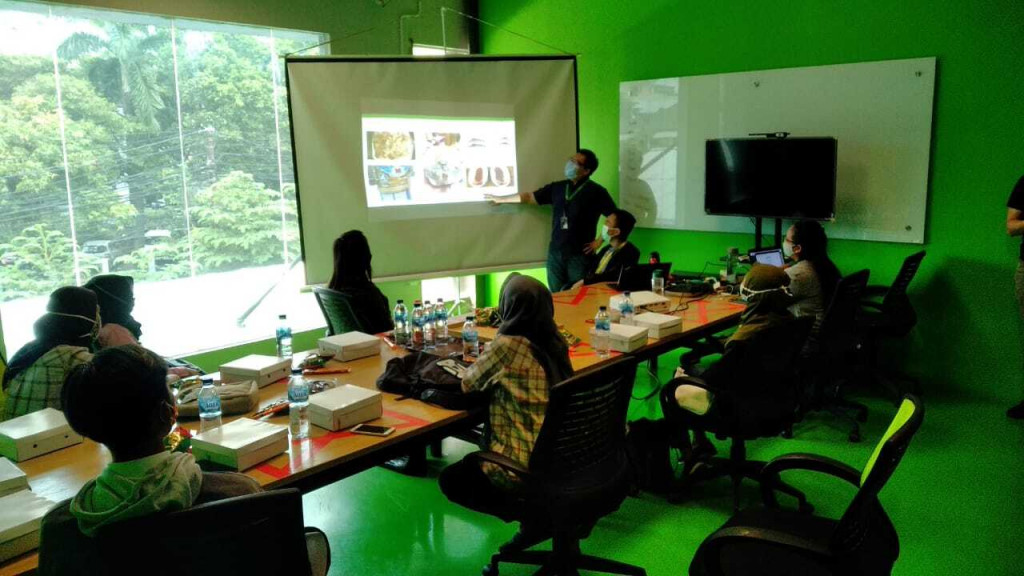 About the kind of partner GoMart chose to become an assistant, it is said that as to the name of their campaign, #EmakJago, GoMart wanted to embrace those who have spare time among housewives to join as assistants. In order to increase the number of assistants in the coming months, GoMart will actively recruit hundreds of "housewives" who will be placed in supermarkets and hypermarkets throughout the city where GoMart operates.
"All experienced shopping assistants have been equipped with special training and a strict recruitment process including interviews and online tests in order to serve customers in selecting quality fresh food ingredients," Tarun said.
Before the assistant service launching, GoMart's research and testing process had been carried out in the last three months. This service has become one of the key features for purchasing fresh groceries straight from supermarkets such as Lotte Mart. Customers can also communicate directly with the #EmakJago shopping assistant, which is equipped with a choice of in-app phone and SMS features to facilitate the shopping process.
GoMart is also equipped with features that ensure customer safety and comfort in ordering goods. "Through the order tracking feature, customers can track orders in real-time. In ensuring the order to reach the customer, GoMart driver partners will be asked to enter the PIN code stated on the shopping receipt from the merchant before completing the order
"We will continue to innovate to make it easier for customers to meet their needs online by increasing product options, embracing more supermarket and hypermarket partners, expanding the GoMart service area including developing the #EmakJago shopping assistant service in the near future," Tarun said.
– Original article is in Indonesian, translated by Kristin Siagian
Are you sure to continue this transaction?
processing your transaction....