Tangi Adalah Platform Video Pendek Khusus untuk Topik DIY dan Kreativitas
Seperti TikTok, tapi untuk belajar membuat banyak hal ketimbang tertawa
Glenn Kaonang - 30 January 2020
Divisi eksperimental Google, Area 120, kembali menelurkan aplikasi yang cukup unik. Dinamai Tangi, ia sejatinya merupakan platformvideo pendek ala TikTok (atau Byte), akan tetapi fokusnya hanya tertuju pada topik DIY (do-it-yourself) maupun ragam konten kreatif lainnya.
Tangi sendiri berasal dari kata "tangible" yang berarti "berwujud", dan di saat yang sama juga merupakan singkatan yang agak memaksa dari "TeAch aNd GIve". Ya, tujuan dari diciptakannya Tangi memang adalah untuk membantu orang-orang belajar menciptakan banyak hal melalui video-video berdurasi maksimum 1 menit.
Deretan video yang tersaji di halaman utamanya dapat disortir berdasarkan kategori (Art, Cooking, DIY, Fashion & Beauty, Lifestyle). 60 detik jelas terlalu singkat untuk panduan langkah demi langkah yang mendetail, dan konten seperti ini jelas lebih cocok diunggah ke YouTube. Sebaliknya, Tangi lebih ideal menampung video-video macam cooking hack atau sejenisnya.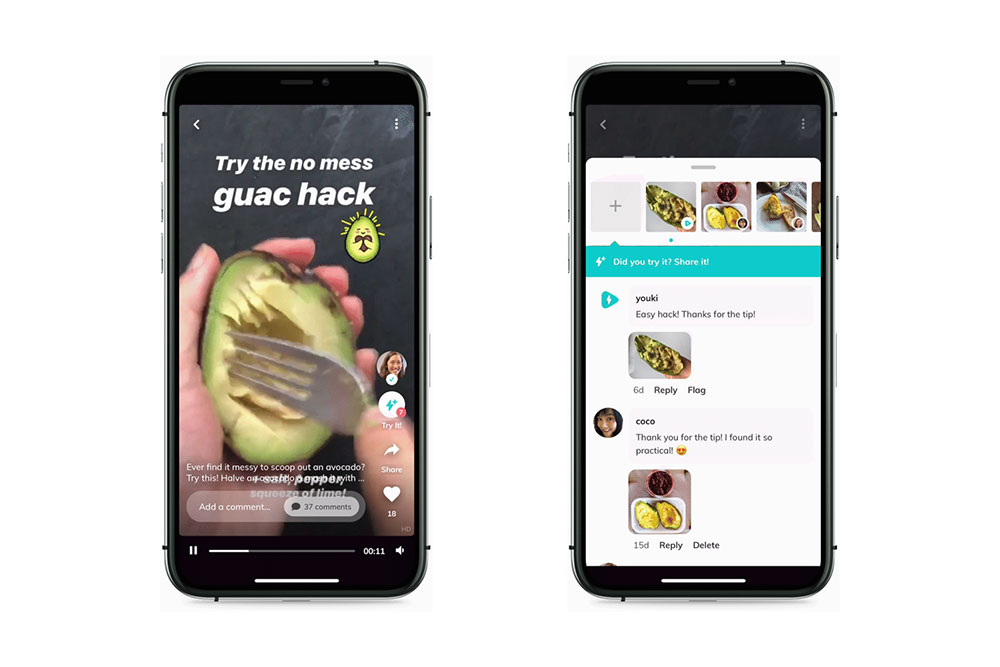 Fokus pada konten DIY dan kreativitas membuat Tangi sepintas terdengar mirip dengan Pinterest. Satu fitur yang cukup unik dari Tangi adalah "Try It", yang mempersilakan penonton untuk mempraktekkan apa yang mereka tonton, memotret hasilnya lalu mengunggahnya sebagai komentar, memicu interaksi dengan komunitas.
Salah satu kekurangan Tangi adalah, kita tidak bisa seenaknya sendiri mengunggah video. Setidaknya untuk sekarang, kreator diwajibkan mendaftar terlebih dulu supaya bisa menyumbang konten ke platform Tangi. Ini dimaksudkan supaya koleksi videonya tidak ada yang melenceng dari topik DIY dan kreativitas itu tadi.
Tangi saat ini sudah bisa diakses melalui browser ataupun aplikasi iOS. Untuk sekadar menonton video-videonya, kita bahkan tidak perlu login menggunakan akun Google terlebih dulu.
Sumber: Google dan TechCrunch.
Are you sure to continue this transaction?
processing your transaction....