Google dan LG Pamerkan Prototipe Display VR Headset Beresolusi Sangat Tinggi
18 megapixel per mata (1.443 ppi), dengan refresh rate 120 Hz dan sudut pandang seluas 120 x 96 derajat
Setahun yang lalu, Google membeberkan rencananya untuk mengembangkan teknologi display beresolusi tinggi untuk VR headset. Untuk mewujudkannya, mereka menggandeng salah satu produsen panel OLED ternama. Dan sekarang kita tahu produsen yang dimaksud adalah LG, sebab Google sudah punya prototipenya, diumumkan melalui sebuah jurnal ilmiah.
Prototipe panel OLED berdimensi 4,3 inci ini mengemas resolusi sebesar 18 megapixel (3840 x 4800), sedikit di bawah yang mereka umumkan dulu, tapi setidaknya masih dengan angka kerapatan pixel setinggi 1.443 ppi. Lebih istimewa lagi, refresh rate-nya mencapai 120 Hz, dan sudut pandangnya cukup luas di angka 120 x 96 derajat.
Sebagai acuan, Google bilang bahwa penglihatan manusia bisa mencapai resolusi sebesar 9600 x 9000, dengan kerapatan pixel 2.183 ppi dan sudut pandang seluas 160 x 150 derajat. Prototipe buatan Google dan LG memang belum selevel itu, tapi setidaknya jauh di atas VR headset yang ada sekarang.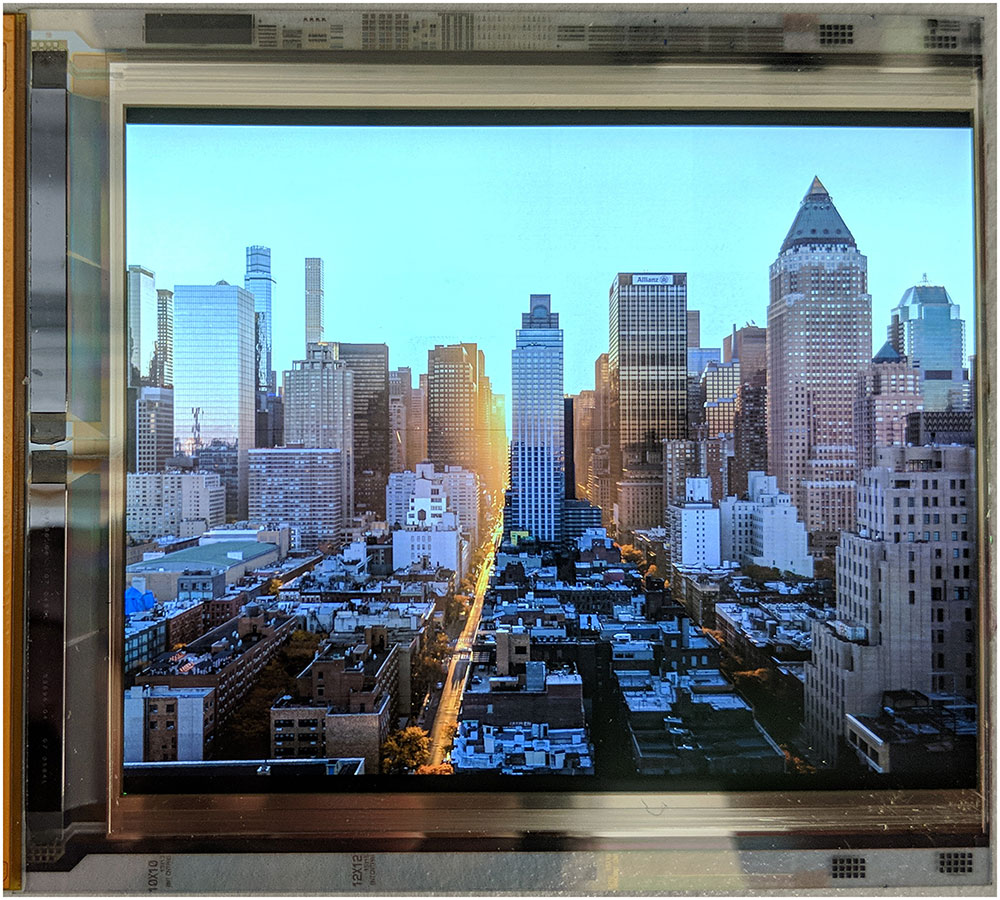 Contoh yang ada sekarang adalah HTC Vive Pro, yang masih gres dan menjanjikan kualitas display lebih superior ketimbang Vive orisinil. Display perangkat itu terdiri dari dua panel OLED 3,5 inci, masing-masing beresolusi 1440 x 1600 pixel (615 ppi). Refresh rate-nya pun cuma 90 Hz, dan sudut pandangnya tidak lebih dari 110 derajat.
Kendalanya, setidaknya untuk sekarang, adalah keterbatasan performa chipset perangkat mobile, di mana display yang terdiri dari dua panel 18 megapixel ini hanya bisa berjalan di refresh rate 75 Hz. Singkat cerita, display ini masih belum ideal untuk mobile VR headset, dan itulah mengapa Google dan LG masih enggan berbicara mengenai ketersediaannya.
Sumber: The Verge.
Are you sure to continue this transaction?
processing your transaction....