Google Sedang Menguji Program "Free App of the Week" untuk Android
Glenn Kaonang - 16 June 2015
Sudah cukup lama para pengguna iOS dimanjakan dengan program "App of the Week". Buat yang tidak tahu, sederhananya setiap minggu ada satu aplikasi berbayar terpilih yang bisa diunduh secara cuma-cuma selama tujuh hari.
Program ini bahkan sudah ada sejak zaman WhatsApp Messenger masih harus dibayar di depan, sebelum bertransisi ke sistem berlangganan tahunan. Program serupa tidak ada di Android, karena Google Play memiliki mekanisme dimana suatu app tidak bisa berganti status dari berbayar menjadi gratis, lalu balik berbayar lagi.
Namun Google tampaknya tengah menguji program serupa bernama "Free App of the Week", yang tidak terpengaruh mekanisme perubahan harga di atas. Prinsipnya sama, yakni satu aplikasi yang sebelumnya berbayar bisa Anda unduh secara cuma-cuma selama satu minggu penuh.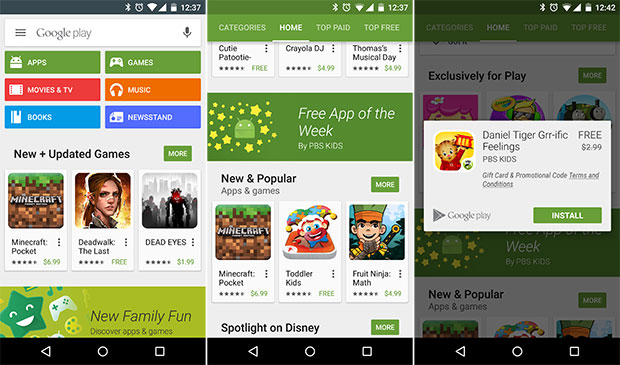 Asumsi bahwa Google tengah menguji program ini datang dari letak banner promosinya. Banner tersebut tidak ditempatkan di laman depan, tetapi baru muncul setelah Anda mengklik banner "New Family Fun". Lebih lanjut, saat saya coba langsung, banner tersebut tidak muncul, menandakan bahwa program ini belum tersedia untuk pasar Indonesia.
Info menarik: Program "Designed for Families" Permudah Orang Tua Mencari Konten untuk Anak-Anaknya di Google Play
Berdasarkan laporan Android Police, hanya terpampang nama developer terkait pada banner tersebut. Saat Anda klik, muncul pop-up seperti saat Anda hendak membeli atau mengunduh suatu aplikasi, dimana yang tampak hanya icon beserta nama aplikasinya. Di sini juga ditampilkan harga awal yang telah dicoret dan diganti menjadi gratis.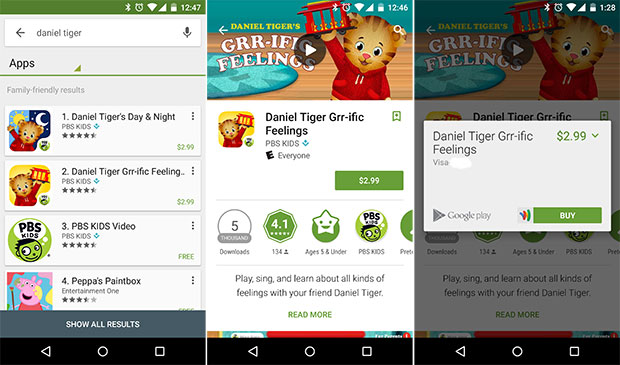 Anehnya, saat Anda hendak mencari informasi soal aplikasi tersebut dengan berkunjung langsung ke lamannya, harga yang terpampang masih sama seperti sebelumnya. Sekali lagi, hal ini mengindikasikan bahwa tampaknya Google masih belum sreg meresmikan program serupa tanpa mengujinya terlebih dulu.
Sampai saat ini masih belum ada konfirmasi resmi dari Google. Kendati demikian, tidak ada salahnya kita tersenyum ketika program ini diteruskan dan akhirnya tersedia untuk semua pengguna Android.
Sumber artikel dan gambar: Android Police.