Google Voice Access Mungkinkan Pengguna Mengoperasikan Smartphone Tanpa Sentuhan
Google Voice Access untuk saat ini sudah tersedia di Android
Bambang Winarso - 3 October 2018
Google resmi merilis aplikasi perintah suara baru bernama Voice Access, sebuah aplikasi aksesibilitas yang memungkinkan pngguna mengoperasikan smartphone dengan perintah suara. Ini adalah aplikasi asisten suara paling lengkap yang pernah ada.
Dengan aplikasi ini, individu dengan keterbatasan kemampuan gerak motoroik dapat menggunakan suara mereka untuk mengontrol perangkat Android, misalnya membuat hal-hal seperti menulis pesan, berbicara dengan Assistant, dan membuka aplikasi. Meski demikian, cakupan penggunanya tak terbatas pada pengguna disabilitas tapi cocok juga dipakai oleh orang normal yang ingin mencoba hal baru.
Voice Access dirancang untuk menggantikan fungsional sentuhan pada layar dengan perintah suara. Dalam penerapannya, fungsionalitas ini memang tidak menawarkan langkah yang lebih cepat atau mudah dibandingkan cara konvensional dengan sentuhan. Tapi bagi mereka yang menderita kesulitan motorik, seperti penderita Parkinson, multiple sclerosis, arthritis, cedera sumsum tulang belakang, Voice Access menjadi harapan baru untuk tetap terhubung melalui smartphone.
Aksesibilitas yang didukung oleh Voice Access jauh lebih lengkap dari asisten virtual yang sudah ada. Pengguna bahkan dapat secara spesifik menggunakan suara untuk menekan tombol atau menjelajah akses tombol ketika menjalankan aplikasi tertentu, misalnya menggulirkan layar, pindah aplikasi, menutup dan lain sebagainya.
Salah satu akses yang menurut saya sangat bermanfaat adalah, kemampuan Voice Access untuk melakukan perintah pengguna untuk menuliskan pesan dan mengedit teks. Untuk melakukan tugas ini, pengguna cukup mengatakan "Ok Google" kemudian membuka aplikasi dengan perintah "buka". Tombol-tombol navigasi dan shortcut aplikasi ditandai dengan tanda pengenal berupa angka. Jadi, untuk menjalankan aplikasi dan navigasi, pengguna cukup menyebutkan angka-angka tersebut.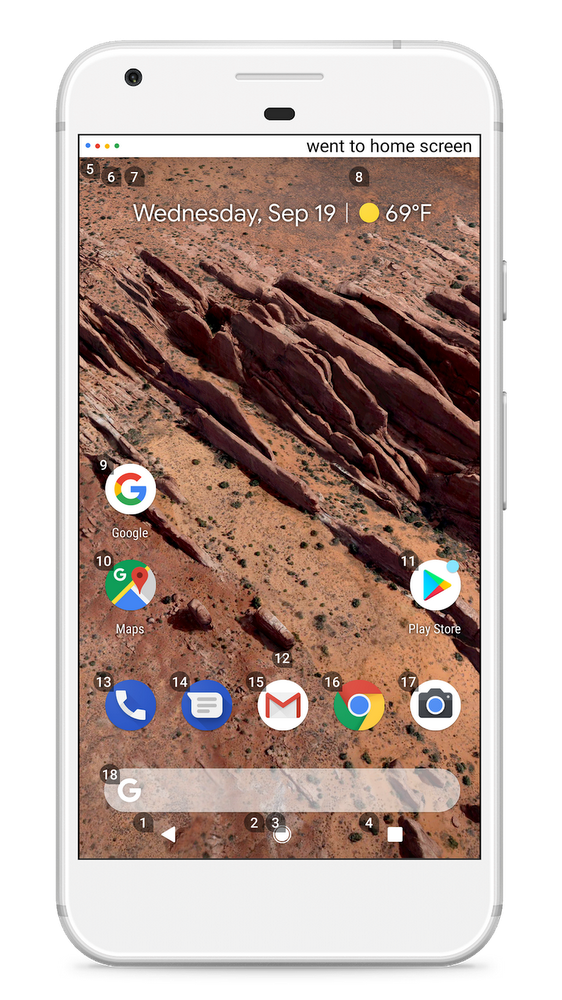 Untuk membuat pesan baru, pengguna cukup mengucapkan pesan mereka dengan mulut. Dan untuk mengedit, pengguna dapat menggunakan beberapa perintah, misalnya "Delete the line, undo, dan stop listening". Google telah membuat daftar perintah suara yang dapat dipelajari di halaman ini.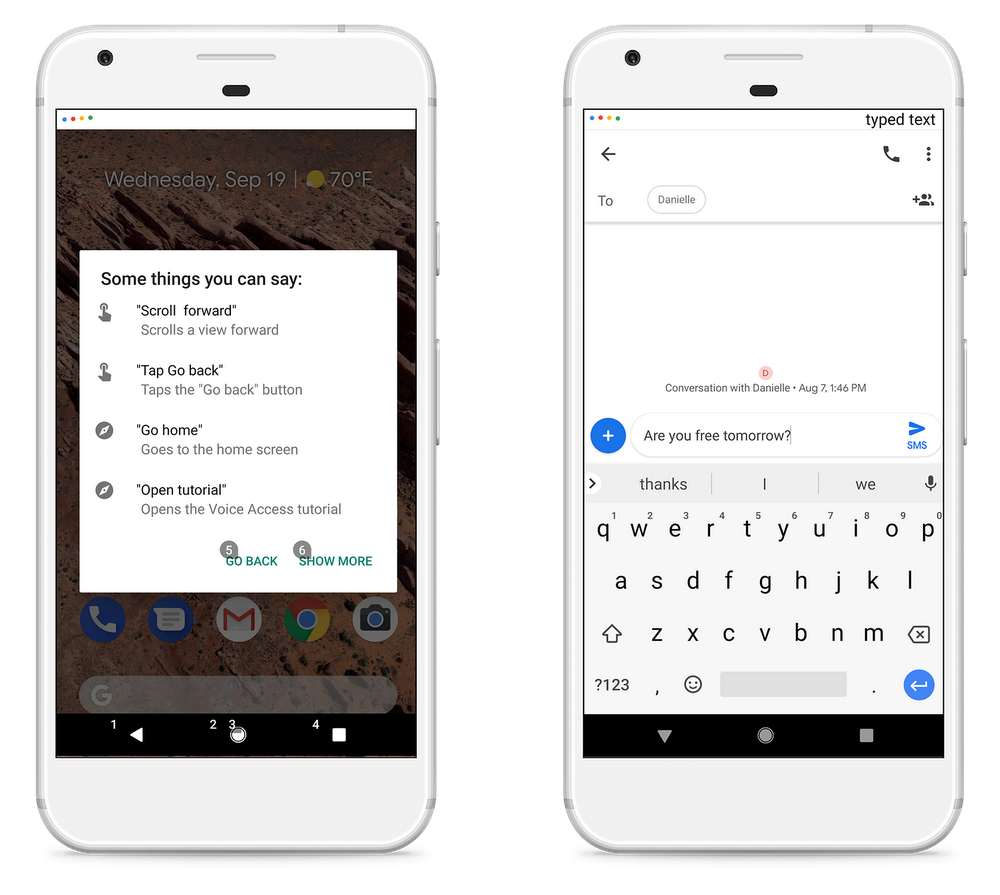 Voice Access saat ini mendukung perintah dalam bahasa Inggris, namun Google berencana untuk menambahkan bahasa lain di masa mendatang. Siapapun yang memiliki smartphone atau tablet Android dapat membuka Google Play Store dan mengunduh Voice Access secara gratis.
Sumber beriga blog.google.
Application Information Will Show Up Here
Are you sure to continue this transaction?
processing your transaction....