Google Luncurkan Sertifikasi "Works With Chromebook" untuk Aksesori
Kabel charger, mouse Bluetooth, dan aksesori lain yang mengemas label ini dipastikan kompatibel dengan perangkat Chrome OS
Glenn Kaonang - 18 March 2020
Sesukses apakah Chromebook di industri laptop? Mungkin belum sebesar laptop Windows atau MacBook, tapi cukup sukses untuk memicu Google menghadirkan sertifikasi "Works With Chromebook" buat pabrikan aksesori.
Jadi ke depannya kalau kita sedang mencari aksesori untuk Chromebook (baik secara online maupun offline), kita bisa mengamati label seperti gambar di atas. Adanya label tersebut merupakan jaminan bahwa aksesori terkait pasti kompatibel dengan Chromebook. Skenarionya kurang lebih sama seperti label "Made for iPhone" (MFi) yang bisa dijumpai pada aksesori produk-produk Apple.
Mengapa ini penting? Konsumen Chromebook bisa saja membeli aksesori seperti kabel charger (USB-C) atau mouse Bluetooth untuk laptop secara umum. Namun berhubung "umum" di sini sering kali diasosiasikan dengan Windows, kabel atau mouse tersebut belum tentu bisa berfungsi ketika dipakai di perangkat Chrome OS.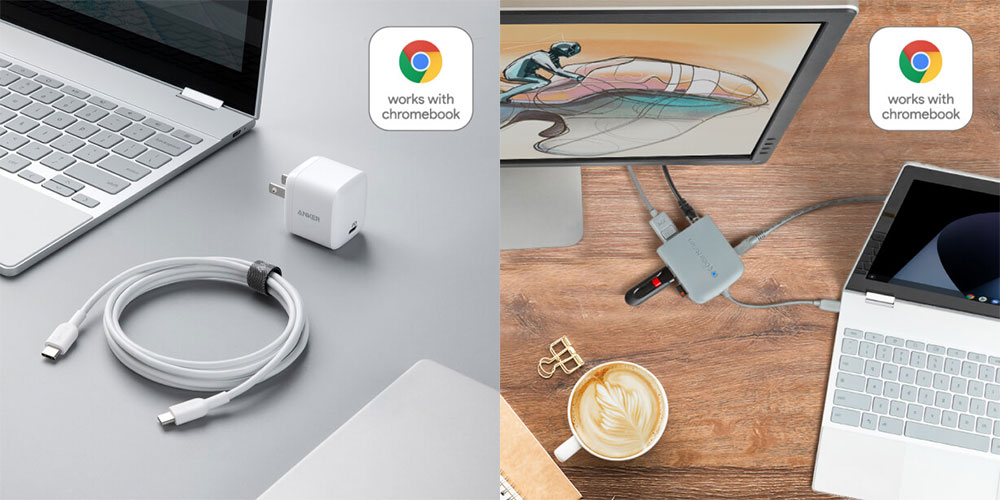 Untuk sekarang, "Works With Chromebook" baru mencakup deretan aksesori yang dijual di Amerika Serikat, Kanada, dan Jepang, akan tetapi Google berjanji negara-negara lainnya juga akan segera menyusul.
Merek-merek yang tergabung juga sudah cukup banyak: AbleNet, Anker, Belkin, Brydge, Cable Matters, Elecom, Hyper, Kensington, Logitech, Plugable, Satechi, StarTech, dan Targus. Ini bukan pertama kalinya Google mengeluarkan sertifikasi serupa. Sebelumnya, sudah ada sertifikasi "Made for Google" yang ditujukan untuk seri smartphone Pixel dan perangkat smart home Nest.
Sumber: Google.