GoPlay and the Challenges Ahead
The number of catalog, subscription cost, and accessibility are still becoming main issue
Bintoro Agung - 18 February 2020
The new original series by GoPlay, Gossip Girl Indonesia, is getting much of the public's attention. The character names are kind of odd among society.
However, we're not going in-depth with the series, instead, we'll further analyze GoPlay's strategy and future plans as the video-on-demand (VOD) platform. Gossip Girl Indonesia is not GoPlay's first original content, after the recent ones titled Saiyo Sakato and Tunnel.
After all, GoPlay has not made any significant development in terms of strategy than the other VOD platforms, which is to make the most original content. In fact, the current scheme is quite a prerequisite to any of the video streaming.
"As a local-pride VOD platform, we have a big ambition to gather the largest catalog of Indonesian films and series. Therefore, we will continue to focus on original and exclusive content on the GoPlay platform to provide different and unique offers to Gojek users," GoPlay's CEO, Edy Sulistyo, stated to DailySocial.
The total of GoPlay's original content is increasing, slowly indeed. In addition to the previous ones, other titles such as Kata Bocah The Show, Filosofi Kopi The Series, Haha Club, and Namanya Juga Mertua have listed on GoPlay's catalog.
Edy said that the team is currently preparing two new content in the near future, the reality show titled Bukan Keluarga Biasa, a special series of Ramadan Jadi Ngaji, some other titles are still undisclosed.
Content is not the only issue
Pushing the production of original content has become an unwritten obligation for VOD service players. However, by focusing only on this issue won't make them win the competition.
First of all is the price aspect. Comparing to the other players, GoPlay subscription fees are more expensive. The cheapest cost per month at iFlix is Rp. While Netflix, which is the most popular video-on-demand service, pays the lowest Rp.49,000 per month for mobile-specific services.
This is not a simple matter considering the behavior of Indonesian people is relatively price sensitive. Moreover, the content offered by GoPlay does not differ much from Hooq, iFlix, and Viu which concentrate on local and Asian content.
Another stumbling block for GoPlay is limited access to watch only on mobile phones. For the record, all content provided by previously mentioned competitors is accessible on other devices. This can be something to withstand the GoPlay's growth rate in its early days. Edy promised that he would launch new innovations to improve the customer's viewing experience.
"Today, there are several new features that we currently develop this year in order to improve the viewing experience, and we will further inform you of this," he added.
GoPlay's opportunities
GoPlay's presence is not without solutions. In terms of subscription fees, they have at least a short-term solution that is creating cross-service promotions. For instance, they create a bundling for GoPlay subscription package for two weeks with a GoFood voucher worth Rp360,000 and to be redeemed with only Rp.49,000.
As we all know, GoFood is one of the strongest services out of a total of 20 services on the Gojek platform. This cross-promotion can also be GoPlay's preferred technique to simply attract consumers to subscribe to their video streaming platform.
GoPlay has another ammo as a quite extensive network of resources in the film industry. GoPlay, under GoStudio, has several times contibuted in the production of the country's popular films. Aruna & Lidahnya, Kulari to the beach, 27 Steps of May, are part of their contribution.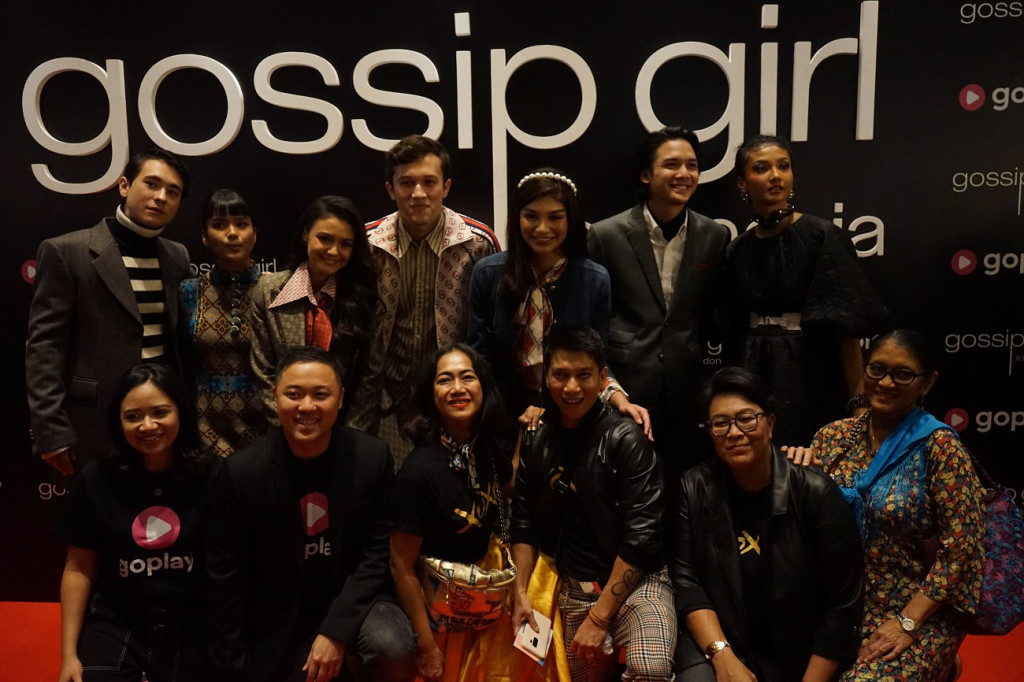 Well-known artists in the film industry have collaborated with GoPlay to create a persuasive content lineup. Nia Dinata, Gina S. Noer, Angga Dwimas Sasongko, Ifa Ifansyah, are a list of names which is proven that GoPlay has a reliable network of filmmakers to win the audience.
"We can also say that in just the last two months, the number of GoPlay access users has increased more than thirteen times exponentially and continues to grow according to plan in a proud manner," Edy said confidently.
–Original article is in Indonesian, translated by Kristin Siagian
Application Information Will Show Up Here
Are you sure to continue this transaction?
processing your transaction....