GrabPay Comes Back From Hiatus
The scheme is using Ovo's e-money license
Marsya Nabila - 5 June 2018
Grab re-activate "GrabPay", the cashless payment of co-branding with OVO (with 'GrabPay Powered by OVO' branding), last week (6/1). Grab declines to comment regarding the news when contacted by DailySocial.
GrabPay was down since the late January 2018 to the end of May. The inactivity happened not long after they announced a partnership with OVO in December 2017.
Mediko Azwar said GrabPay is deactivated due to a technical issue in the top-up feature. It was for maintenance.
"We are upgrading server base for GrabPay top-up. There are still some issues," he explained, quoted by Katadata.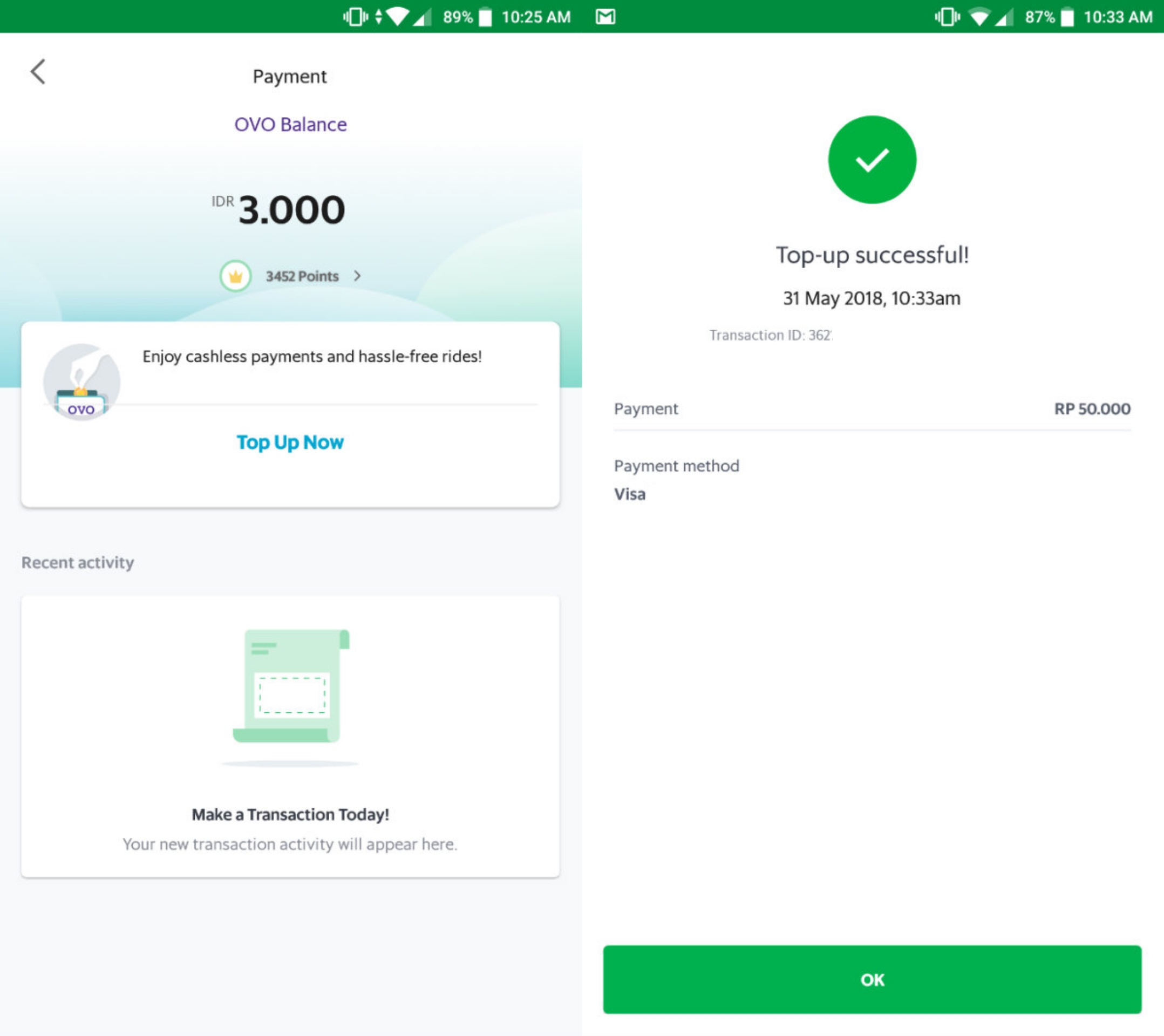 Thoroughly, the latest update is not really different from the previous experience. Grab users can do OVO balance top-up via ATM, internet banking, minimarket, or debit card.
However, Grab is now using the additional six-digit PIN for every balance (over Rp500 thousand) saved in GrabPay. The PIN will also be used for credit card payment. In making the PIN, the setting will pop up every 72 hours and every time it detects an unknown location.
The rise of GrabPay adds up the payment options in Grab besides cash, credit, and e-cash.
GrabPay is still behind Go-Pay with e-money and QR Code license for payment outside Go-Jek platform.
Co-branding license scheme
Grab is not the only one using other company's e-money license. Traveloka using the same method for Traveloka Pay. The OTA company is using a partnership with Uangku as a payment option for users. Uangku was issued by Smartfren with a legal license from Bank Indonesia.
Dannis Muhammad, Traveloka's CMO, said there is no particular reason behind the decision to take Uangku as the third party. Traveloka, he thought, only a marketplace which provides technology for all third parties to give additional value to consumers.
–
Original article is in Indonesian, translated by Kristin Siagian
Application Information Will Show Up Here
Thank you for Reading DailySocial.id
Starting at less than Rp 5.000/Day. You get unlimited access to DailySocial.id