Game
[Guide] Alpha Sea Gladiator, Hadiah Ranked Game Season 6 Mobile Legends
Cari celah untuk war atau 'ciduk' musuh yang sedang lalai.
Ranked game season enam telah berakhir, season baru pun telah dimulai. Hadiah istimewa musim lalu adalah "Sea Gladiator", skin eksklusif dari hero Alpha.
Alpha sendiri merupakan hero fighter dalam game MOBA Mobile Legends: Bang Bang dengan specialty charge/damage. Skill ultimate-nya, 'Spear of Alpha' memungkinkannya melompat ke posisi musuh. Tugas Alpha ialah mencari celah saat war atau 'menciduk' musuh yang sedang lalai.
Untuk memberikan damage besar semaksimal mungkin kepada tim musuh, berikut guide Alpha Sea Gladitor dan tips trik menggunakan skill-nya.
1. Skill Pasif Alpha - Beta, Advance!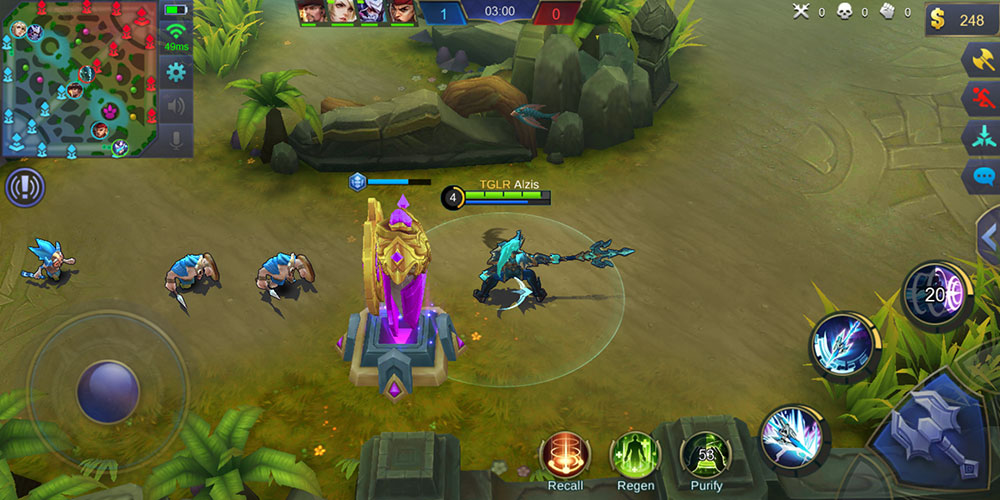 Setiap kali Alpha menggunakan skill, Alpha akan memanggil Beta untuk menyerang dan menandai target. Beta akan menyerang target terus menerus setelah musuh tertanda sebanyak dua kali dan memberikan true damage.
Tips: Tandai target, Beta akan memberikan damage tambahan setiap kali Alpha melepaskan skill.
2. Skill 1 Alpha - Rotary Impact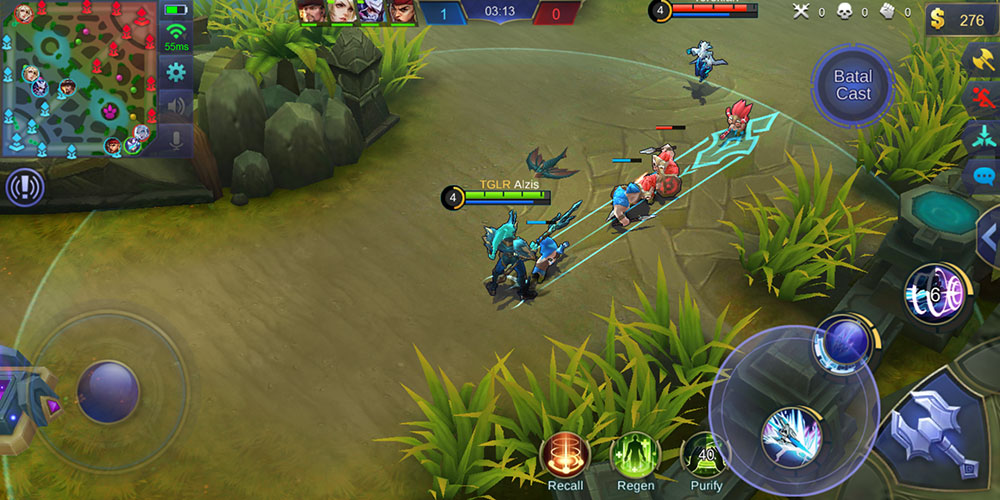 Alpha akan melepaskan garis gelombang cahaya ke depan, memberikan damage dan menurunkan movement speed 70 persen selama dua detik. Beta akan mengikuti dan memberondong musuh.
Tips: Skill 1 Alpha bisa dimanfaatkan ketika Anda tidak bisa bertarung dalam jarak dekat.
3. Skill 2 Alpha - Force Swing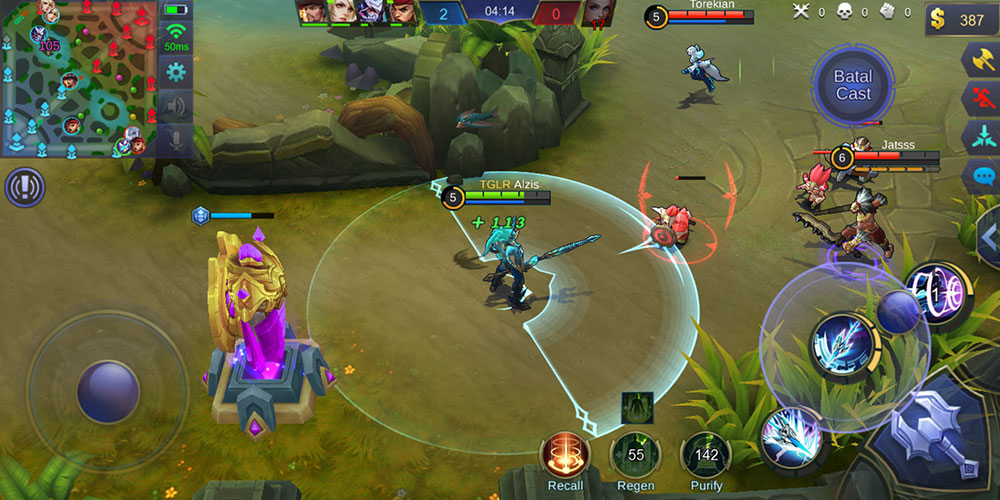 Cooldown: 8.5
Mana Cost: 65
Alpha akan menyerang dalam bentuk kipas yang menghasilkan physical damage dan menurunkan movement speed musuh. Tiap serangan yang mengenai musuh akan meningkatkan kecepatan serang Alpha hingga 5 persen dan mengembalikan HP-nya. Kemudian, Beta akan memberondong musuh lagi yang berada pada tepi jangkauan lengkungan dan menghasilkan physical attack.
Tips: Setelah skill ultimate, fokuslah menambah skill2 ini. Karena serangannya ini bertipe area, sangat menguntung tim saat war.
4. Skill Ultimate Alpha - Spear of Alpha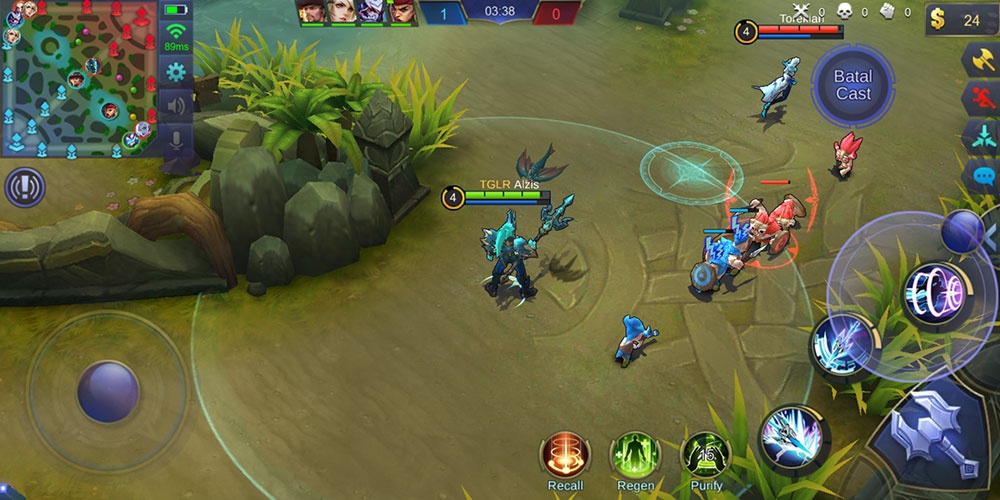 Cooldown: 32.0
Mana Cost: 130
Alpha akan mengayunkan tombak cahaya sekuat-kuatnya ke target, menyebabkan stun dan memberikan physicial damage.
Tips: 'Spear of Alpha' memungkinkannya melompat ke posisi musuh.  Tugas Alpha adalah memulai war dan memberikan damage sebesar mungkin ke tim musuh, jadi pastikan tim Anda siap mendukung. Alpha juga lihai 'menciduk' musuh yang lengah atau bergerak sendiri tanpa didampingi rekan yang lainnya.
5. Battle Speel dan Build Item Alpha Sea Gladiator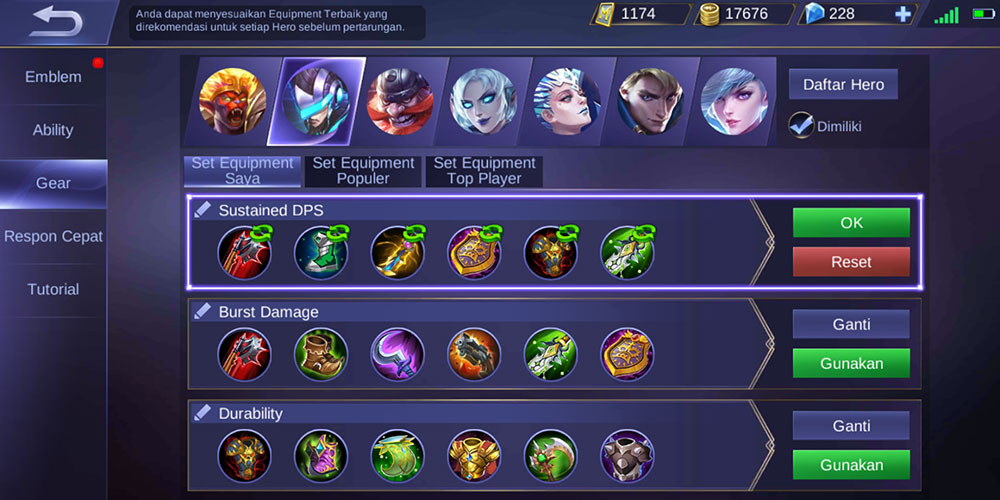 Battle Speel yang cocok untuk Alpha adalah Purify, yang dapat membantu Anda melancarkan serangan lebih leluasa tanpa takut terkena disable dan efek negatif dari kemampuan musuh seperti stun, slow, dan sebagainya. Berikut build item Alpha rekomendasi kami:
Bloodlust Axe (Attac)
Boots of Tranquility (Movement)
Rose Gold Meteor (Attack)
Immortality (Defense)
Demon's Advent (Defense)
Blade of Despair (Attack)
6. Kombinasi Skill Alpha Sea Gladiator 
Carilah celah untuk memulai war, lepaskan skill ultimate dan menerjang ke gerombolan musuh. Kemudian langsung keluarkan skill 2 untuk memberikan damage besar ke tim musuh, lalu gunakan battle speel Purify untuk menghilangkan efek negatif dari musuh, lepaskan skill 1, dan sisanya tim rekan tim Anda yang akan menghabisi musuh. Tak masalah jika harus mati, asalkan Anda menunaikan tugas dengan baik yakni memberikan damage besar sehingga tim Anda berhasil memenangkan war.
Are you sure to continue this transaction?
processing your transaction....