[Guide] Azzen'Ka Djinn, Hadiah Ranked Match Season 3 Arena of Valor
skill yang dimiliki Azzen'Ka adalah mengontrol dan memporak-porandakan tim musuh
Lukman Azis - 5 January 2018
Ranked match season tiga Arena of Valor (AOV) telah berakhir, musim baru pun telah dimulai. Selain mendapatkan sejumlah Gem sesuai tier yang diraih, skin langka Azzen'Ka: Djinn menjadi hadiah utama.
Hero mage dengan specialty Control ini merupakan penguasa gurun pasir. Skill 1 Sand Punch yang dimilikinya sangat merepotkan musuh, terlebih skill ultimate-nya yang mampu memanggil badai pasir yang mengerikan.
Untuk memaksilkan skill yang dimiliki Azzen'Ka dalam mengontrol dan memporak-porandakan tim musuh, berikut guide Azzen'Ka: Djinn Arena of Valor (AOV) dan tips trik menggunakan Azzen'Ka.
1. Skill Pasif Azzen'Ka - Sand Trap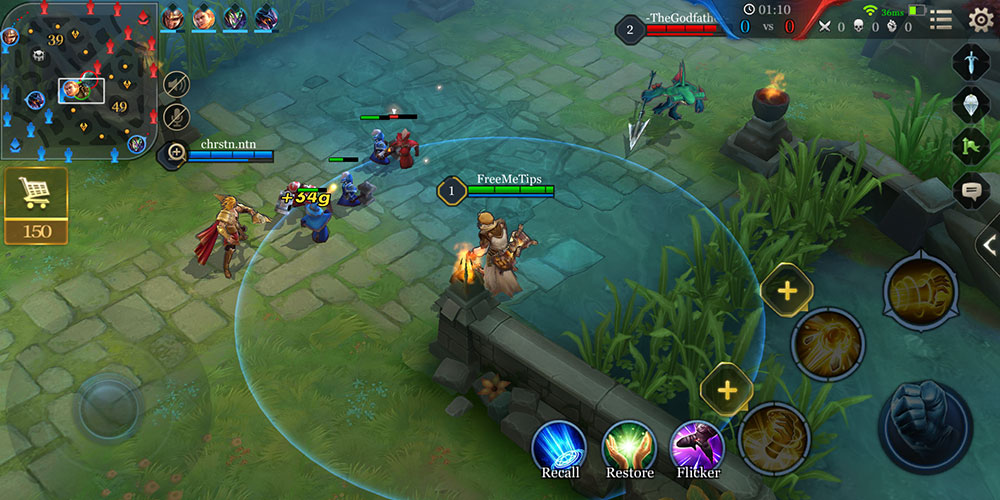 Skill Azzen'Ka memunculkan kumpulan Sand Trap pada musuh. Setelah 3 Stack, musuh akan membatu dan menerima magic damage.
Tips: Kecepatan serangannya memang lambat, tapi jika berhasil mengenai musuh sampai 3 kali, musuh akan membatu. Gunakan kesempatan ini dan kombinasikan skill 2 Dust Devil untuk memberikan magic damage tambahan.
2. Skill 1 Azzen'Ka - Sand Punch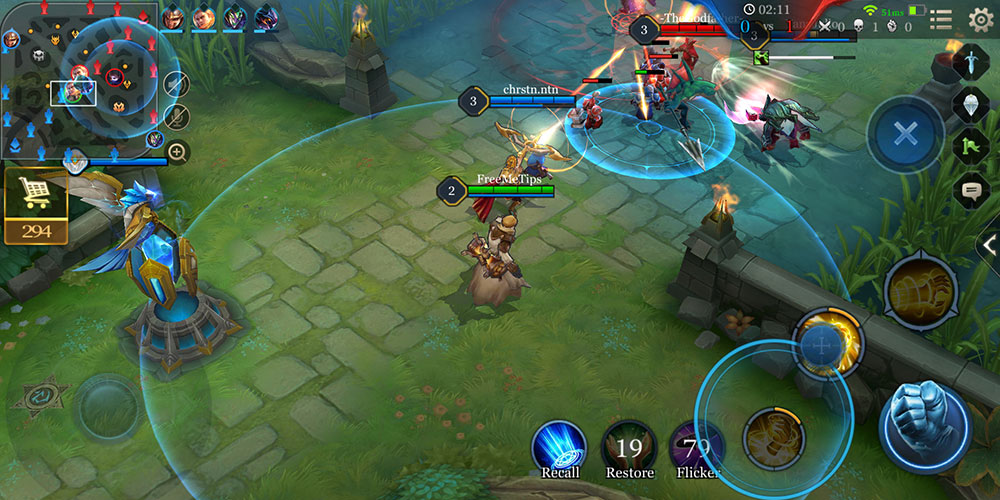 Cooldown: 8 detik
Biaya Mana: 65
Azzen'Ka memanggil pasir untuk menyerang musuh dari tanah, menimbulkan Magic Damage dan menerbangkan mereka.
Tips: Inilah skill utama Azzen'Ka untuk mengontrol musuh. Jeda waktunya memang agak lama, meski begitu dalam keadaan war masih sangat efektif. Namun jika bukan dalam keadaan war, musuh bisa dengan mudah menghindarinya. Di sinilah ketepatan Anda dalam memprediksi pergerakan musuh menentukan kemenangan Anda.
3. Skill 2 Azzen'Ka - Dust Devil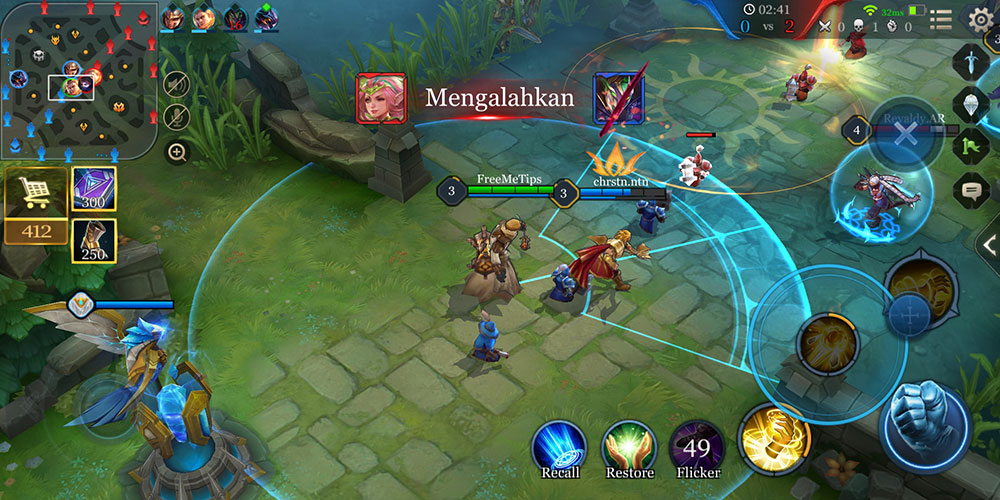 Cooldown: 6 detik
Biaya Mana:n70
Azzen'Ka memandu Dust Devil ke musuhnya, memantul di antara mereka dan menimbulkan magic damage. Dapat memantul target yang sama hingg dua kali, pantulan berikutnya menimbulkan 60 persen damage.
Tips: Jika butuh serangan langsung, kombinasi skill pasif dan Dust Devil dapat menghasilkan magic damage yang cukup besar untuk merontokkan HP musuh.
4. Skill Ultimate Azzen'Ka - Sand Wraith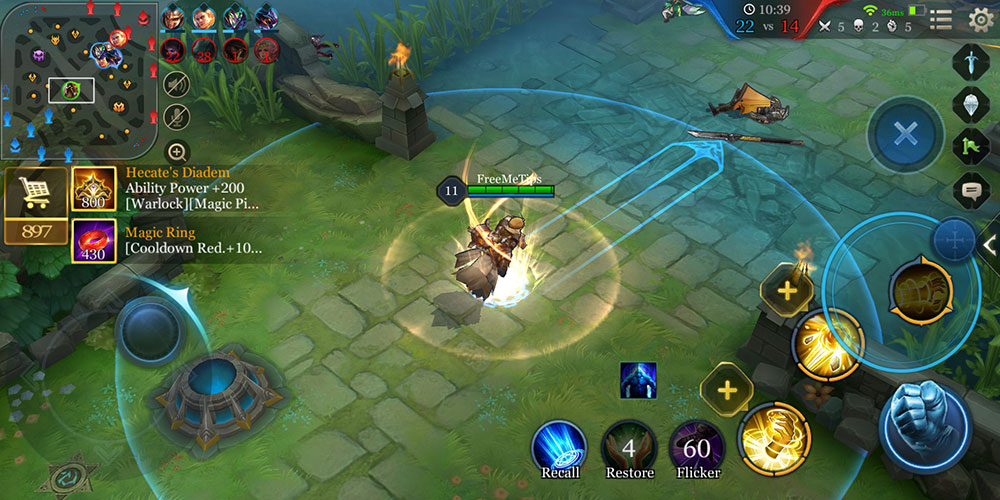 Cooldown: 35 detik
Biaya Mana: 150
Azzen'Ka memanggil badai pasif yang mengakibatkan magic damage. Sandstorm makin besar dan terus menyebabkan magic damage kepada musuh yang berada dalam jangkauan dan memperlambat movement speed mereka hingga 60 persen.
Tips: Setelah berhasil mengontrol musuh dengan skill pasif Sand Trap atau skill 1 Sand Punch, skill ultimate Sand Wraith dengan badai pasirnya bakal memporak-porandakan musuh saat war. Perhatikan posisi musuh dan tim Anda agar bisa merangkai serangan bersama-sama.
5. Talent, Arcana, dan Build Item, Azzen'Ka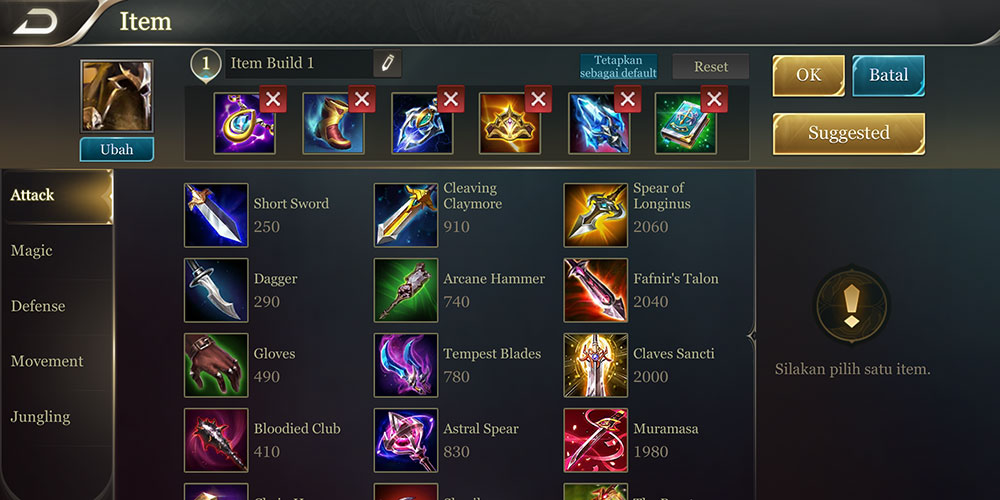 Rekomendasi Arcana Azzen'Ka level dua adalah Pestilence, Revelation, dan Corrosion. Sedangkan, level tiganya adalah Sage, Blood Magic, dan Purity yang berfokus meningkatkan magic attack dan mengurangi cooldown skill.
Kemudian item Talent Azzen'Ka yang cocok adalah Flicker atau Sprint untuk membantunya mengamankan posisi saat war, Anda pasti akan menjadi incaran. Berikut Build Item Azzen'Ka yang paling populer digunakan:
Virtue's Necklace (Magic)
Flashy Boots (Movement)
Boomstick (Magic)
Hecate's Diadem (Magic)
Frosty's Revenge (Magic)
Holy of Holies (Magic)
6. Kombinasi Skill dan Tips Menggunakan Azzen'Ka
Sebagai Mage dengan kekuatan untuk mengontrol musuh dan memberikan damage serangan dan skill yang cukup besar, kelemahan Azzen'Ka terletak pada defense-nya. Selalu perhatikan posisi saat menyerang, gunakan jarak jangkauan serangan maksimal yang ada.
Saat war berkecamuk, tugas Anda adalah mengontrol musuh dengan melepaskan skill 1 Sand Punch. Kemudian, rangkai serangan beruntun dengan lepaskan skill ultimate Sand Wraith, dan skill2 Dust Devil untuk meratakan musuh.
Are you sure to continue this transaction?
processing your transaction....