Tulen adalah hero dengan tipe mage terbaru di Arena of Valor (AOV) yang mempunyai keunikan mirip Butterfly. Di mana bila skill ultimate Tulen berhasil membunuh hero musuh, cooldown ultimate akan berkurang hingga 80 persen dan ditambah skill 2 yang dapat di stack hingga 3 kali.
Kombinasi tersebut membuatnya mampu mendatangkan kilatan petir yang amat mematikan, membawa malapetaka bagi tim musuh. Untuk mengeluarkan damage terbesarnya, tentu harus dibantu dengan arcana dan build item Tulen yang tepat.
1. Skill Pasif Tulen AOV – Thunderclap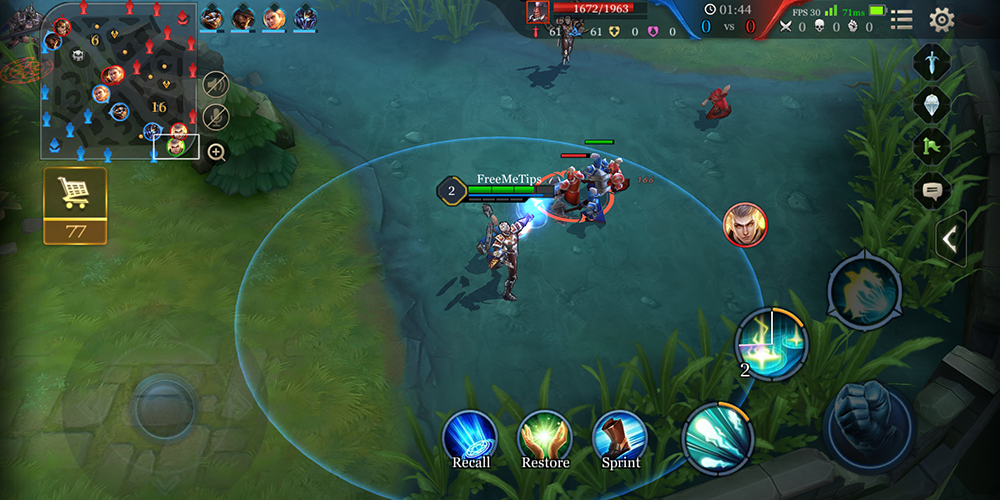 Saat Tulen menyerang musuh menggunakan skill, dia akan menerima 1 charge of thunderclap. Setelah memiliki 5 charge, Tulen akan memanggil 5 petir yang ditembakkan secara berurutan ke arah musuh, di mana hero selalu menjadi sasaran prioritas.
Tiap satu petir menimbulkan 320 magic damage. Bila ada lebih dari satu petir yang menghantam sasaran yang sama dalam rentang waktu 1 detik, maka damage yang ditimbulkan akan berkurang sebesar 20 persen. Petir hanya akan menyerang creep hutan jika mereka berada dalam mode agresif (aktif).
Tips: Skill pasifnya merupakan salah satu sumber damage yang besar bagi Tulen, bila petir sudah aktif maka Anda harus bermain agresif untuk menghantarkan petir ke hero musuh. Gunakan skill 2 lightning strike untuk mendekat ke musuh dan kabur.
2. Skill 1 Tulen AOV – Ion Blasts
Cooldown: 8 detik
Biaya mana: 60
Tulen menembakkan tiga sinar ion, masing-masing menimbulkan 500 magic damage pada musuh di jalurnya. Saat ada musuh yang terkena lebih dari satu sinar, maka damage yang ditimbulkan selanjutnya hanya sebesar 30 persen. Tiap prisma yang mengenai musuh akan menambahkan 1 charge of thunderclap (1 charge per sinar).
Tips: Ion Blasts akan lebih maksimal bila digunakan dengan jarak cukup dekat, jadi lompat ke depan dengan lightning strike dan barulah lepaskan skill 1. 
3. Skill 2 Tulen AOV – Lightning Strike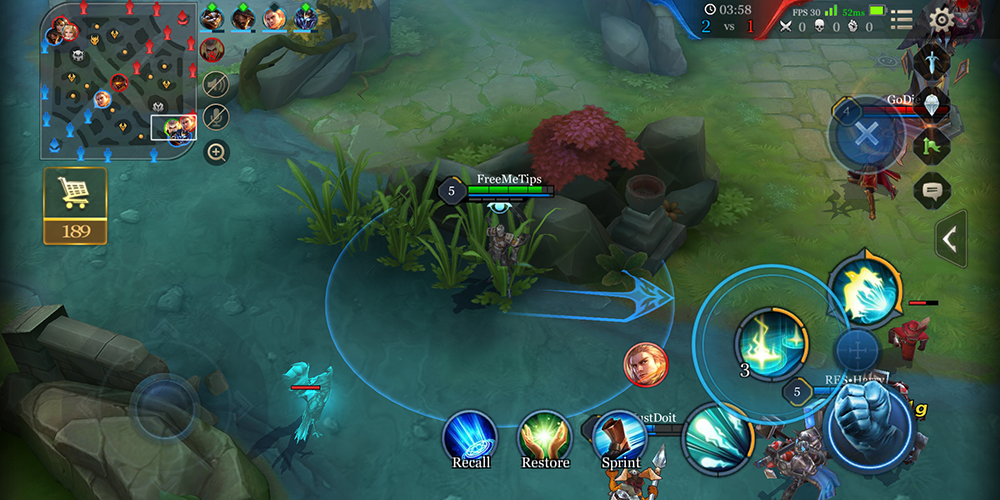 Cooldown: 2 detik
Biaya mana: 50
Tulen menggunakan kekuatan petirnya untuk memberi kejutan listrik jarak pendek, memberi damage pada musuh di lokasi awal dan lokasi sasaran. Musuh yang berada di kedua area tersebut akan menerima 350 magic damage.
Musuh yang terkena damage di kedua area akan menerima 50 persen damage dari hit kedua. Musuh yang terkena damage lightning strike sebanyak dua kali dalam rentang waktu 5 detik akan menerima pengurangan movement speed sebanyak 90 persen, yang perlahan berkurang selang 3 detik berikutnya.
Setiap kali Tulen teleport dan menyerang musuh, dia akan menerima 1 charge of thunderclap. Tulen dapat menyimpan skill ini hingga 3 kali (cooldown antara skill yang disimpan dapat dipengaruhi oleh item dan arcana).
Tips: Tulen cukup lincah berkat skill 2 lightning strike karena bisa berpindah secara instan dalam jarak pendek. Anda bisa gunakan masuk maupun keluar war.
4. Skill Ultimate Tulen AOV – Thunderbird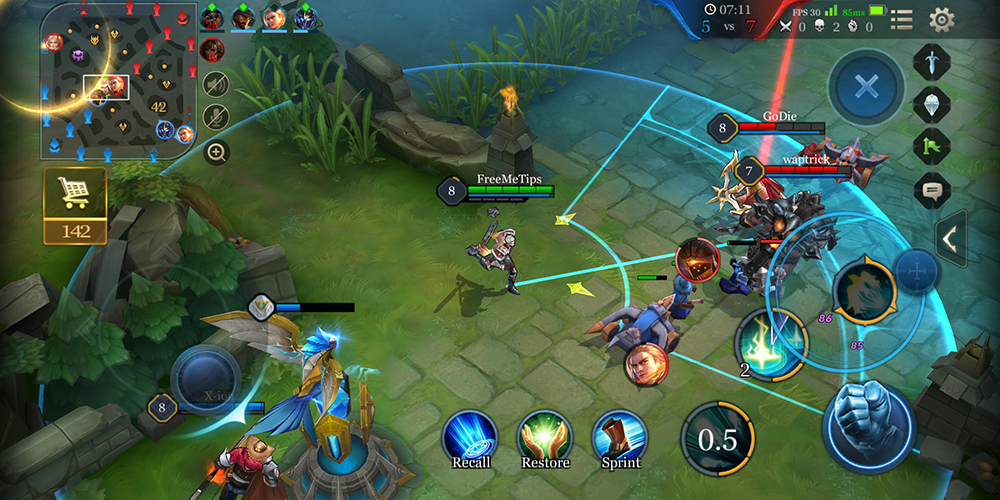 Cooldown: 35 detik
Biaya mana: 120
Tulen mengisi energi dan menembakkan thunderbird pada musuh, menimbulkan 360 magic damage (+30 persen dari HP sasaran yang hilang) dan memberi 1 charge of thunderclap pada Tulen. Bila thunderbird berhasil membunuh hero musuh, skill pasif Tulen akan aktif secara seketika dan cooldown thunderbird akan berkurang sebanyak 80 persen.
Jika thunderbird mengenai creep musuh, mereka akan menerima magic damage dan dihempaskan ke udara. Tulen juga dapat menggunakan lightning strike saat mempersiapkan thunderbird.
Tips: Targetkanlah musuh yang memiliki HP rendah, karena bila Anda berhasil menghabisinya – skill pasif Tulen akan langsung aktif  dan Anda bisa lebih cepat mengeluarkan ultimate lagi. Tapi pastikan tidak ada hero musuh lain yang menghadang, karena thunderbird akan terhalangi.
5. Aracana dan Build Item Tulen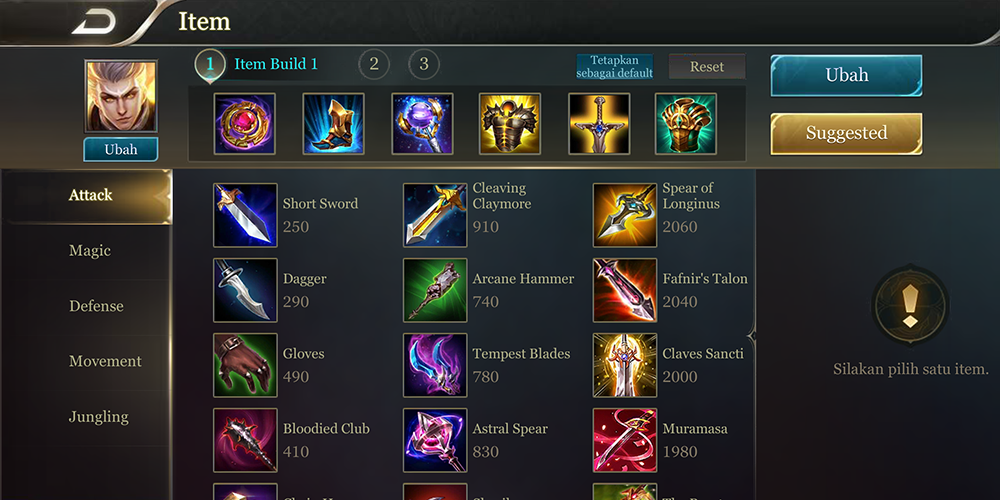 Rekomendasi arcana level 3 Tulen ialah Desolate untuk meningkatkan magic power dan magic pierce, kemudian Protect untuk menambah HP dan movement speed untuk memberi perlindungan kepada Tulen, serta yang satu lagi Secret Incantation untuk meningkatkan magic power dan mempersingkat cooldown skill.
Sebagai hero mage assassin, skill 2 Tulen membuatnya sudah cukup lincah. Tapi berada di garis depan juga berbahaya, maka dari itu gunakan talent sprint untuk membantu Tulen melarikan diri bila keadaan tidak menguntungkan. Berikut rekomendasi build item Tulen:
Orb of the Magi (magic): Dapatkan item pertama ini secepatnya untuk meningkatkan magic power dan mengurangi cooldown skill yang sangat membantu Tulen bertahan di early game.
Gilded Greaves (movement): Guna meningkatkan movement speed Tulen sekaligus memberi perlindungan magic defense.
Rhea's Blessing (magic): Memasuki menit-menit krusial, Tulen membutuhkan item ini untuk meningkatkan magic power dan mempersingkat cooldown.
Mail of Pain (defense): Bermain Tulen harus agresif, maka dari itu Tulen membutuhkan pertahanan. Item ini memberi tambahan phys def dan max HP.
Soaring Aura (magic): Memasuki late game, Tulen perlu meningkatkan kekuatan dan juga pertahanan. Item ini memberi keduanya yakni tambahan magic power dan max HP.
Holy of Holies (magic): Bila pertandingan berjalan panjang, item terakhir ini juga bisa memberi kekuatan dan pertahanan. Tulen mendapatkan peningkatan magic power dan max HP.
6. Tips Menggunakan Tulen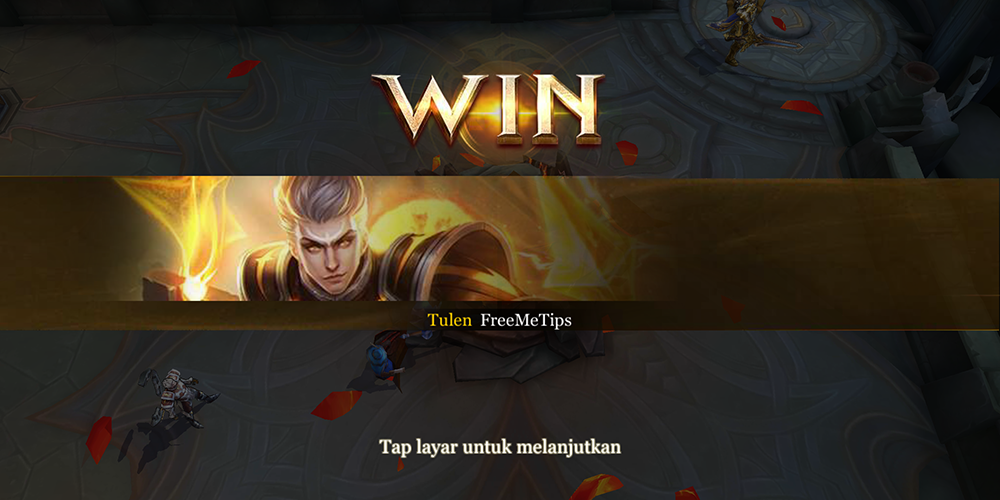 Dalam team fight, Anda bisa menggunakan combo skill dengan skill 2 lightning strike untuk masuk ke dalam war, lalu gunakan lepaskan skill 1 ion blasts untuk memberi damage ke musuh, diikuti skill lightning strike, kemudian targetkan hero dengan HP rendah dan lepaskan ultimate untuk mengakhiri target.
Bila berhasil, skill pasif Tulen akan memberikan damage tambahan yang besar pada musuh dan ultimate bisa digunakan kembali dengan cepat. Barengkan dengan skill 2 dan skill 1 untuk memberi tambahan damage maksimal.
DailySocial.id adalah portal berita startup dan inovasi teknologi. Kamu bisa menjadi member komunitas startup dan inovasi DailySocial.id, mengunduh laporan riset dan statistik seputar teknologi secara cuma-cuma, dan mengikuti berita startup Indonesia dan gadget terbaru.