[Guide] Wukong Arena of Valor, Raja Para Monyet yang Mencintai Pertempuran
Sosok sejati Wukong sangatlah menarik untuk dimainkan.
Karakter Sun Go Kong, tokoh utama dalam novel Journey To The West memang telah menjadi inspirasi bagi para developer game. Diceritakan sebagai petarung sejati, kemampuannya sangat cocok diadaptasi ke dalam game, terkhusus MOBA.
Di Dota 2 disebut Monkey King, Ozo di Vinglory, Sun di Mobile Legends, serta Wukong di League of Legends dan Arena of Valor (AOV) sebagai Warrior. Bagi saya, Wukong adalah karakter yang sangat menarik dan wajib dimainkan.
Setelah petualangannya di Jalur Sutera, Wukong akhirnya datang ke dunia Athanor untuk bertarung dengan hero musuh kapan pun dia mau. Berikut guide Wukong Arena of Valor selengkapnya.
1. Skill Pasif Wukong AOV - God of War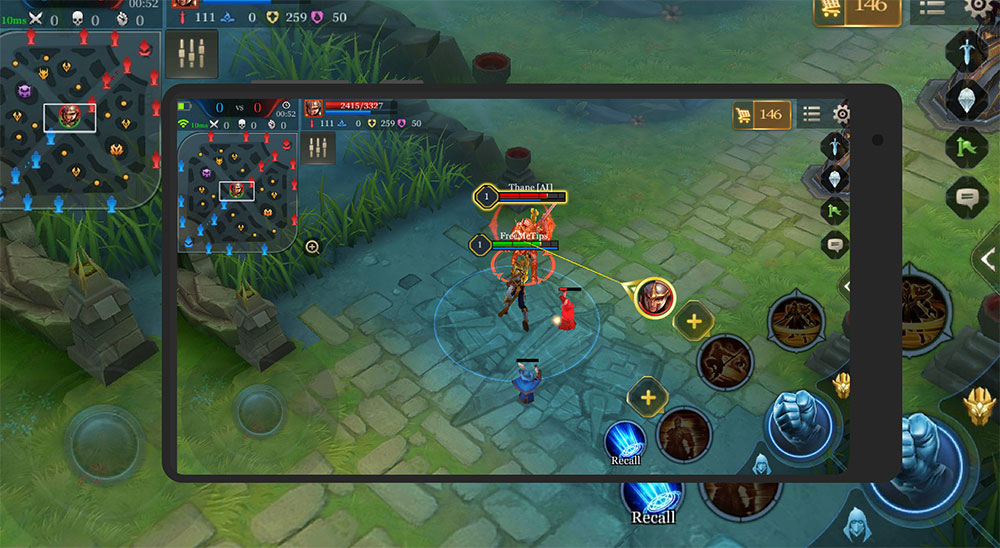 Saat Wukong menggunakan skill, attack normal selanjutnya akan diperkuat dan menimbulkan tambahan physical damage. Wukong juga akan berguling ke sasaran dan tongkatnya menimbulkan 15 persen peluang serangan critical secara permanen.
2. Skill 1 Wukong AOV - Shadow Clone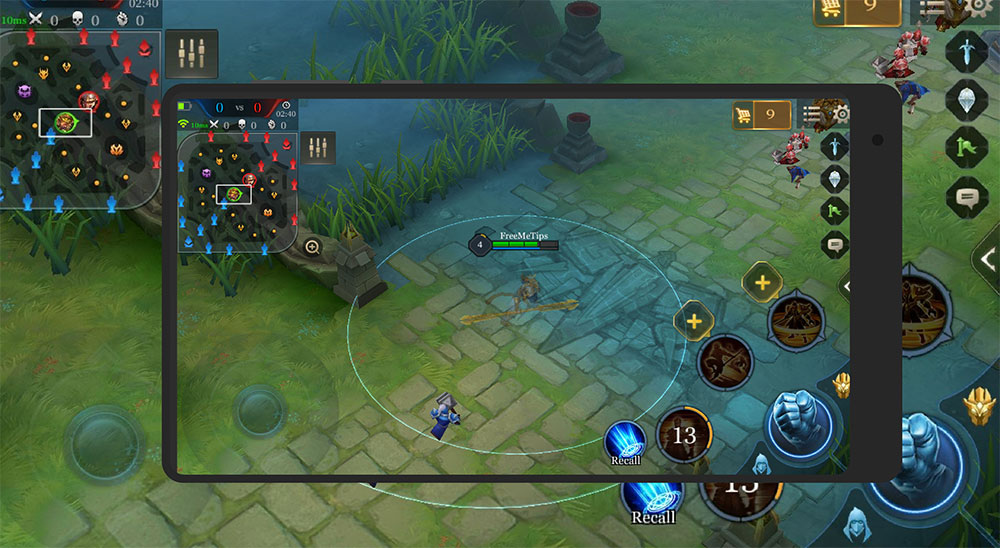 Cooldown: 15 detik
Biaya Mana: 80
Wukong bersembunyi dan menciptakan clone. Ia akan memperoleh bonus movement speed sementara. Saat clone lenyap, akan mengakibatkan physical damage kepada musuh di sekitarnya. Lalu movement speed Wukong akan meningkat sebesar 40 persen selama 1 detik.
Tips: Durasinya singkat, gunakan dengan baik sebagai tipu daya dan membuat musuh bingung.
3. Skill 2 Wukong AOV - Great Sage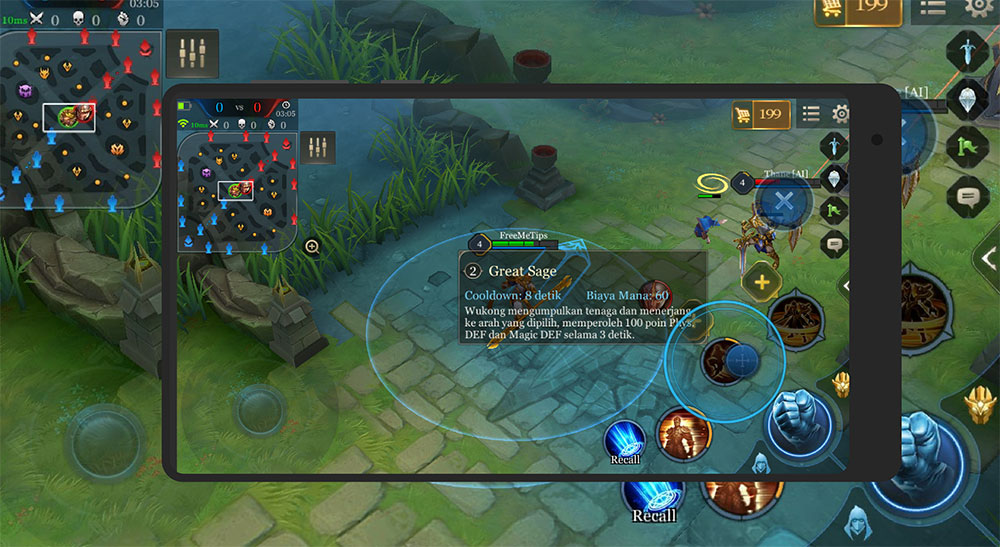 Cooldown: 8 detik
Biaya Mana: 60
Wukong mengumpulkan tenaga dan menerjang ke arah yang dipilih, memperoleh 100 poin Phy. DEF dan Magic DEF selama 3 detik.
Tips: Jangkauannya pendek, tapi bisa digunakan untuk memilih target serangan yang tepat, hero musuh yang memiliki HP rendah atau Mage dan Archer. Bisa juga digunakan untuk kabur dan menerjang rintangan seperti tembok.
4. Ultimate Wukong AOV - Monkey Bussines
Cooldown: 36 detik
Biaya Mana: 150
Wukong mengayunkan tongkat sakti Ruyi Jingu Bang pada musuh di sekelilingnya, melempar mereka ke udara, mengakibatkan physical damage dan men-stun mereka selama 1 detik.
Tips: Kemampuan ini memungkinkan Wukong mengontrol musuh, berguna saat team fight, tapi pastikan tim membantu menyerang.
5. Arcana, Build Item, dan Talent
Mengatur arcana yang tepat, tentu memberi kuuntungan lebih. Rekomendasi arcana Wukong level 2 ialah Mob, Final Battle, dan Savage. Lalu, level 3 adalah Rampage, Throne, dan Dragon's Claw.
Sementara, talent yang bisa digunakan ialah Roar untuk meningkatkan efek serangan atau Punish jika Anda ingin rajin jungling. Berikut build item Wukong:
Claves Sancti (Attack)
Gilded Greaves (Movement)
Slikk's Sting (Attack)
Muramasa (Attack)
Omni Arms (Attack)
Ancestral Glory (Defense)
---
Demikian guide Wukong Arena of Valor, raja para monyet yang cinta pertempuran. Semua skill yang dimilikinya adalah jarak dekat, artinya Anda harus siap mengorbankan diri, tapi sebelum mati pastikan Anda telah berkontribusi besar saat war. Fokuslah untuk meningkatkan skill 2 terlebih dahulu, ultimate, dan skill 1.
Are you sure to continue this transaction?
processing your transaction....