HandyMantis Reportedly Shuts Its Services
Adjie Priambada - 21 September 2015
A few days ago, we reported that HandyMantis was in the process of restructuring its internal management team and planned to launch a mobile app. Nonetheless, it seems that it won't happen in any future as the service shut its services, effective per September 18, 2015.
HandyMantis is a multi-service courier startup founded by Ahmad Fathi Hadi. When being introduced three years ago, HandyMantis shared quite similar services with Go-Jek, namely transportation and delivery services. Thus, it's considered as one of pioneers of ride sharing and online courier vendor in Indonesia.
Prior the rumour of shutting down took place, some reported that HandyMantis planned to pivot. However, it was denied by Hadi, who persisted that the team were only doing internal restructuring, to later design a mobile app of their own.
Unfortunately, the plan seems to be a waste, since according to HandyMantis' short message on WhatsApp that we received, the startup would completely shut its service per September 18, 2015. The message also emphasized that those who are still indebted for HandyMantis' services may contact the team at info[at]handymantis.com.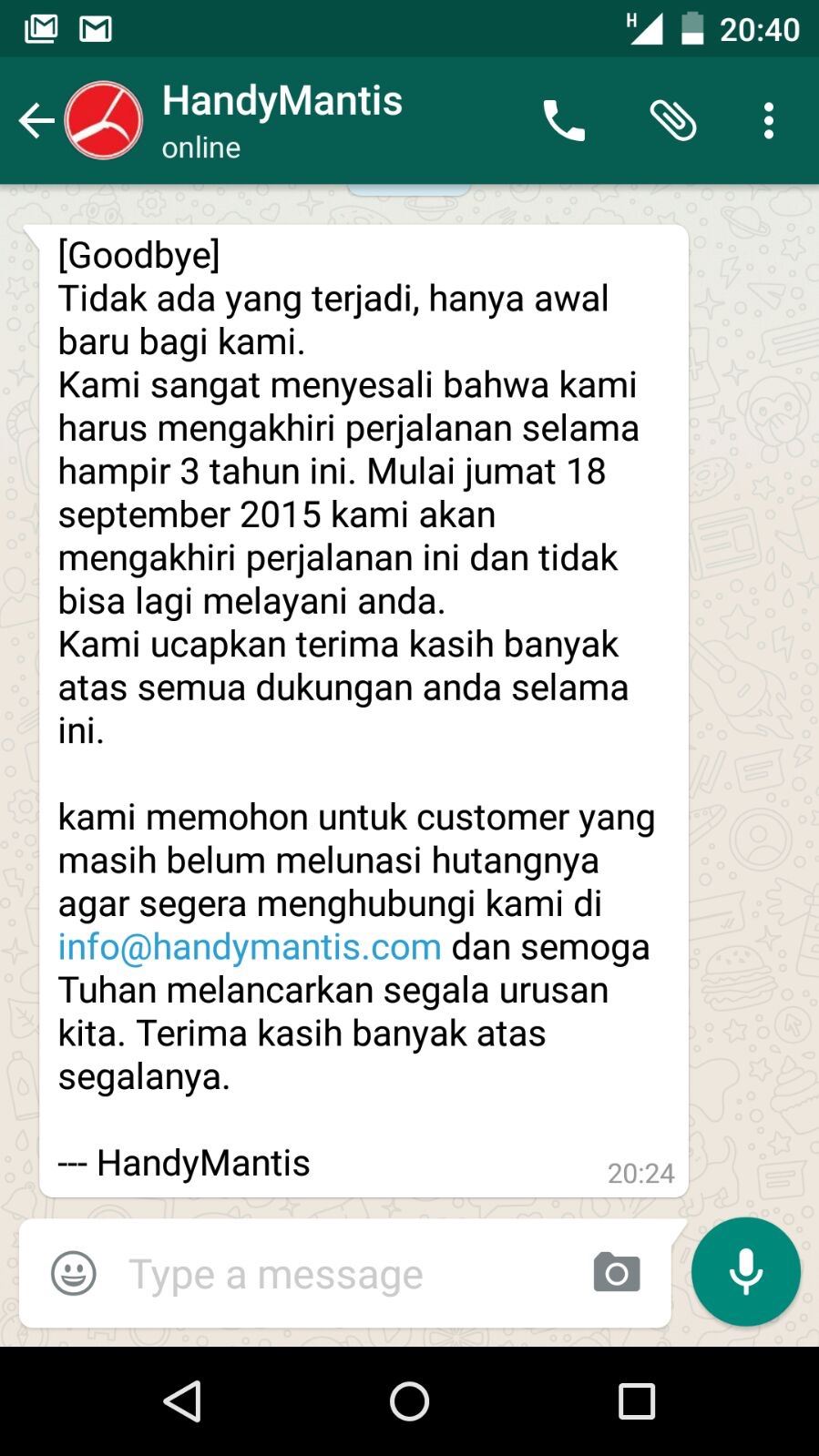 HandyMantis has yet released any confirmation over the message ever since, nor on its employees and partners' whereabouts. We'll update you as soon as we receive any confirmation on this.