Harry Nugraha: Intel Berambisi Menjadi Pengendali Inovasi di Indonesia
Adjie Priambada - 26 November 2014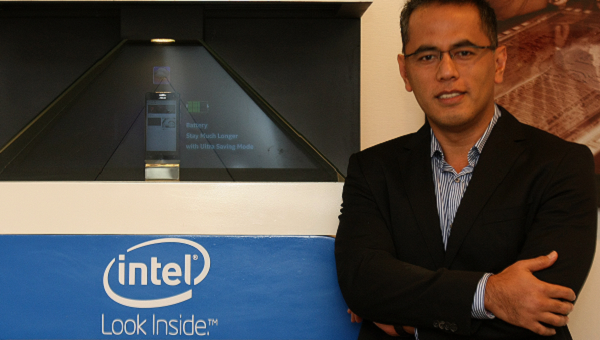 Setelah resmi diangkat pada 24 November lalu, Harry K. Nugraha yang kini memegang posisi teratas Intel Indonesia sebagai Country Manager baru Intel Indonesia optimis bahwa di bawah kepemimpinannya Intel bisa mencapai misinya di Indonesia. Harry akan melanjutkan peran Santhosh Viswanathan yang kini resmi menjabat sebagai Technical Advisor to GM, Asia Pasifik dan Jepang.
Harry sendiri sudah bergabung dengan Intel Indonesia sejak tahun 2011 dan memulai karirnya dari Pengembangan Bisnis Strategis (Strategic Business Development) di bidang telco, enterprise, embedded solution, perangkat lunak dan aplikasi sampai akhirnya menjabat sebagai Channel Sales Director sebelum mendapatkan jabatan Country Manager. Ia kini akan bertanggung jawab sebagai Country Manager baru dalam mengelola keseluruhan operasional Intel dan pertumbuhan bisnis dari Intel yang melalui saluran distribusi OEMS lokal dan perusahaan multinasional di Indonesia.
Dalam rilis pressnya Harry menjelaskan bahwa Indonesia lebih dari sekedar pasar bagi Intel. Ia mengatakan, "Selama enam belas tahun terakhir, Intel telah melakukan pekerjaan yang besar di Indonesia dan menunjukan tanda akan terus berkembang. Kami berinvestasi secara signifikan dalam IT untuk pendidikan, mempromosikan inovator muda, local developers, dan juga solution integrator community. Saat ini, Intel berkomitmen dan fokus untuk berkontribusi dalam mendorong inovasi lokal melalui ICT."
Sebagai pimpinan baru Intel Indonesia, banyak pekerjaan rumah yang harus diselesaikan. Intel yang sebelumnya memimpin pasar mikroprosesor kini harus dapat mengejar ketertinggalan mereka di pasar mobile dari para produsen yang mengadopsi desain arsitektur prosesor ARM. Seperti yang dikutip dari The Verge, bisnis mobile chip Intel yang dipimpin oleh Hermann Eul mengalami kerugian hingga $1,04 miliar, tidak seperti bisnis PC chip yang justru untung hingga $9,19 miliar dan baru-baru ini, Intel secara global juga mengumumkan strategi mereka untuk menggabungkan bisnis PC dan mobile mereka untuk mempercepat penetrasi di pasar mobile.
"Intel percaya dengan menciptakan dan meningkatkan teknologi komputasi dapat menghubungkan dan meningkatkan kehidupan setiap orang di bumi. Dengan inovasi teknologi yang kami miliki secara luas mulai dari cloud solution, server, personal computer, notebook, tablets, dan smartphones, dan bahkan Internet of Things, kami yakin bahwa kami bisa memenuhi ambisi kami sebagai pengendali inovasi di negara ini," jelas Harry dengan optimis.
Harry  juga akan fokus dalam memperluas kemitraan dengan pemerintah dan pebisnis di bidang ICT untuk mempercepat adopsi teknologi Intel di Indonesia dan mendorong perluasan pasar untuk menumbuhkan potensi pasar lokal. Saat ini Indonesia sendiri sedang fokus untuk mengejar ketertinggalannya di bidang e-government dan juga pemerataan jaringan internet melalui program RPI.