Haryati Lawidjaja: LinkAja to Focus on Daily Essential Demand
Officially appointed as the new CEO as per April 2020
Randi Eka - 3 June 2020
Based on the Shareholder Decree dated April 29, 2020, Haryati Lawidjaja is officially appointed as LinkAja's President Director (CEO). Since her involvement in June 2019, she previously served as COO and Acting Officer. The current CEO replaces Danu Wicaksono who has sailed to Good Doctor Indonesia.
The task is certainly not easy amid the fierce competition in the digital e-money platform in Indonesia. In her interview with DailySocial, Haryati conveyed his vision and strategy for the company.
"I, along with the best talents of LinkAja, are to focus on encouraging financial and economic inclusion through the development of a digital financial ecosystem that serves the needs of the community & SMEs in Indonesia [...] We are optimistic that in 2024 LinkAja as one of the catalysts of the Non-Cash National Movement can help the government achieved 90 percent national financial inclusion," she said.
Tighten Collaboration
The strategy she brought to strengthen LinkAja's position is through strategic collaboration with various parties, both banking and non-banking institutions while continuing to pursue product innovation. The collaboration involves various aspects of the national economic chain, including the government.
"We collaborate with local governments through various programs, including digitalization of 451 traditional markets throughout Indonesia, retribution in 34 cities, more than 200 thousand local merchants (UKM) development, and simple payment in 94 local transportation," Haryati added.
She added, since the launch, the service focused on providing digital financial services for the middle class/aspirants and SMEs. This is what is claimed to distinguish LinkAja with similar platforms.
"LinkAja focuses on meeting people's essential needs, from e-commerce, communication, travel, health, insurance, investment, donations, entertainment, fuel purchases, bill payments, to various government programs such as social rock distribution and ultra micro credit; to traditional markets," Haryati explained.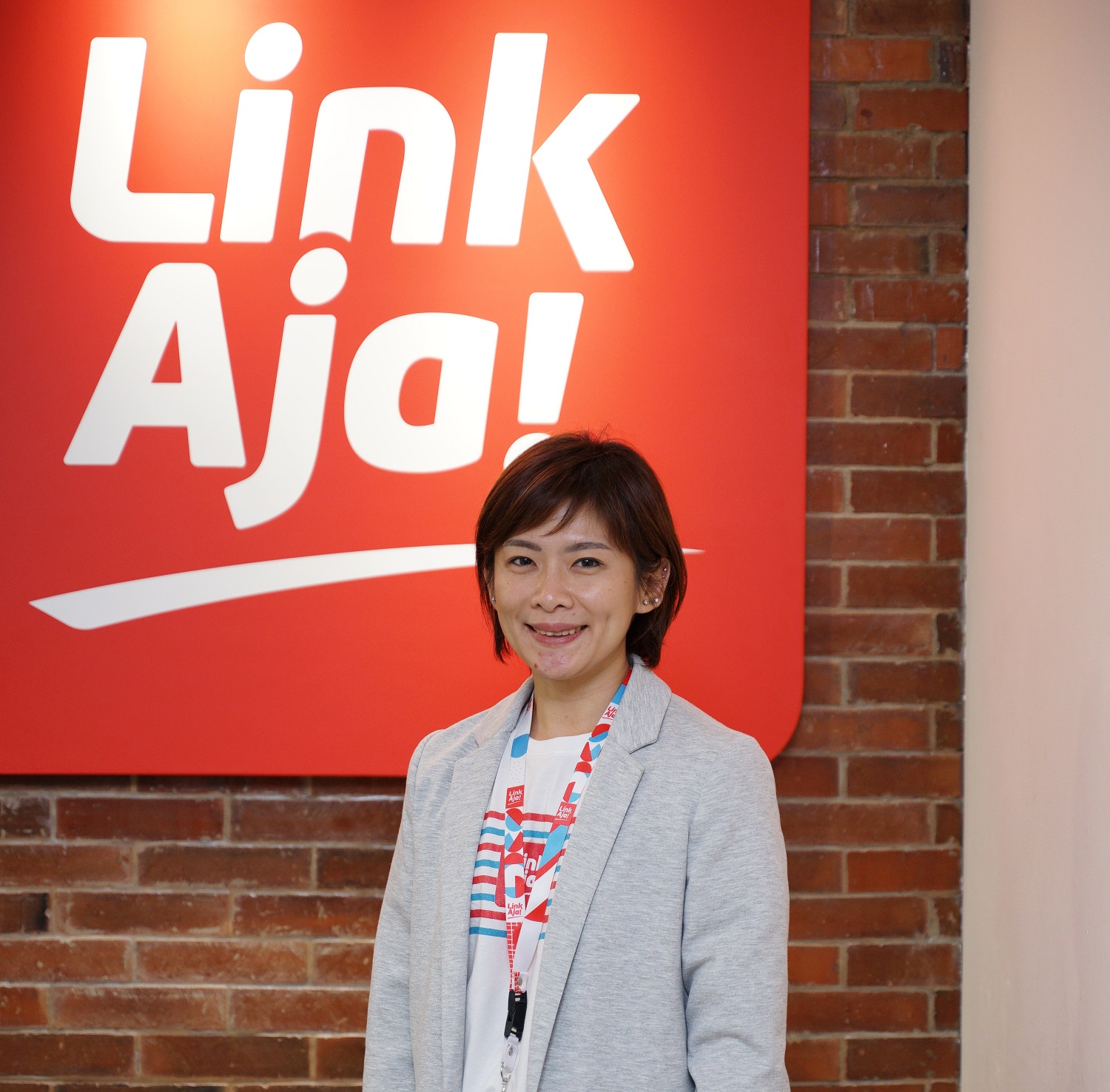 Business growth
Public education regarding digital financial platforms is still the homework of every fintech player in Indonesia. LinkAja is quite aware. The existence of cross-sector cooperation is expected to have a significant impact to help companies educate users.
Succesful user education, according to Haryati, has a direct impact on increasing business traction, "This has proven by a 5-fold increase in the number of transactions from operation in February 2019 to the end of 2019. As many as 83% of LinkAja users are spread outside Jakarta, with 40 % of users are outside of Java, such as cities in Sumatra and Sulawesi. "
"To date, we have more than 45 million users spread all over Indonesia, with a predominance of ages 25-35 years (as of Q1 2020)," Haryati explained.
Previously, in December 2019, LinkAja appointed Ikhsan Ramdan as CFO. One of its focus is to raise Series B in 2020. When we tried to confirm the plan, Haryati was reluctant to comment.
Related to the cooperation plan with Facebook to bring Facebook Pay in Indonesia, he also could not convey the details. As previously known, Facebook Pay is to have maneuver in Indonesia by launching the funds transfer feature through Facebook, Messenger, and WhatsApp platforms. Facebook is said to be in the middle of negotiating with regulators, while GoPay, LinkAja, and Ovo are said to be engaged as strategic partners.
Expansion plan
This year, LinkAja is still focused on the domestic market by continuing to open opportunities for strategic cooperation with regional and global players to expand its products.
"One of the obstacles in the electronic money platform, including LinkAja, is the limited access to financial services, especially for people in remote areas. Therefore, we are currently focused on continuing to educate continuously and provide easy access to electronic payments, especially for the ultra micro-segment and mass market in remote areas. "
On a regional scale, he continued, LinkAja is the only electronic money in Indonesia that serves remittances from Indonesian Migrant Workers (PMI) in Singapore who want to send money to families in the country.
Recently, the Sharia feature was launched and is expected to be able to acquire 1 million users. The thing that distinguishes this sharia feature from conventional services is the fund deposit institution (floating fund) using sharia bank services.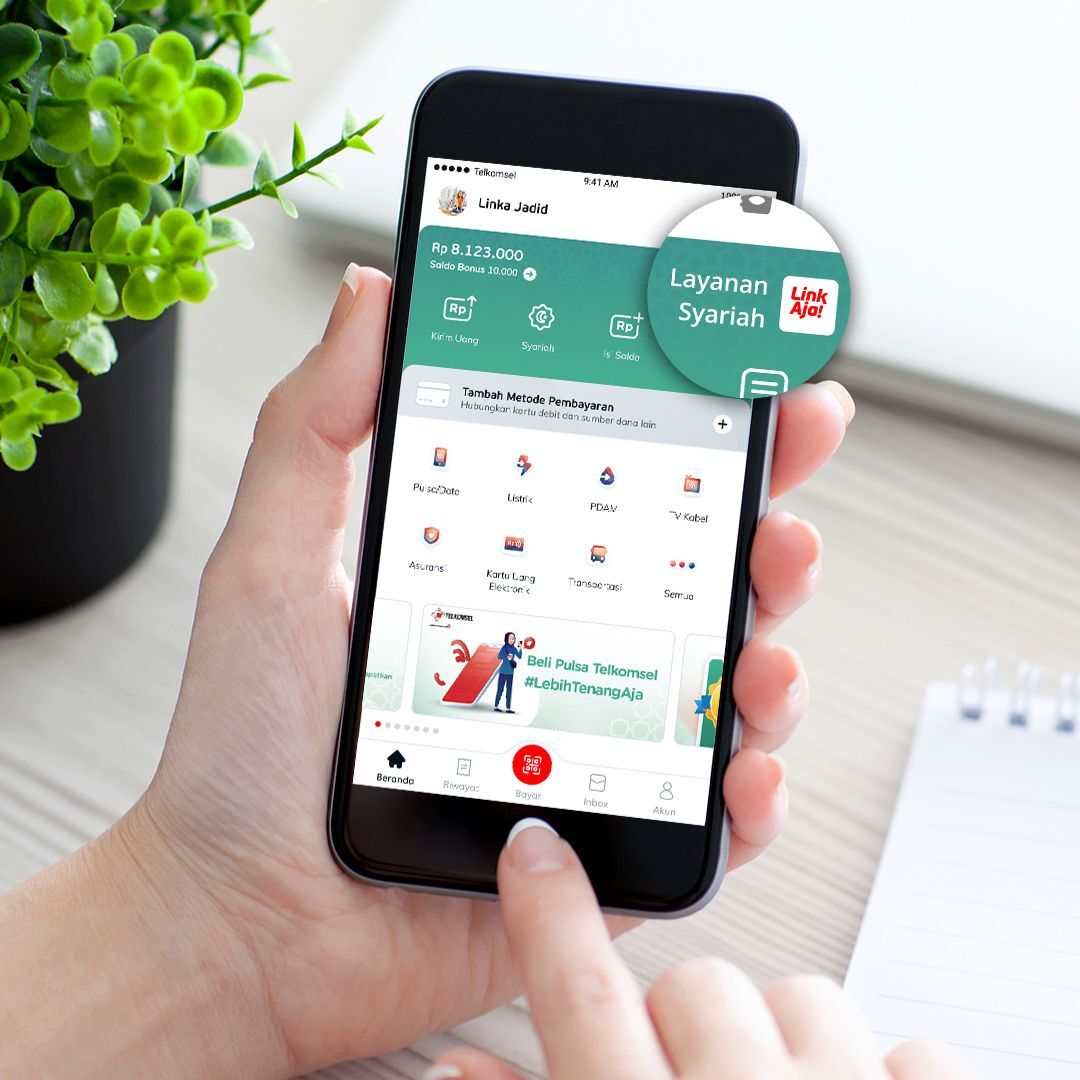 Future trends
After this pandemic, Haryati was confident that digital services would be well impacted on user increase. The new normal resulted in changes in people's behavior which in turn accelerated digitalization in various industrial sectors. Thus, this will expand and accelerate the need for digital financial education and access to digital finance in the community.
"For example the digitalization of traditional markets, which is a challenge for LinkAja to continue to innovate products, as well as education as soon as possible so that they can adapt and provide meaningful solutions to these new normal conditions."
Haryati also said that people will be increasingly accustomed to digital transactions. With the inclusion level and also the increasing public financial literacy, the need for various transactions will increase. "We are optimistic that LinkAja, which is majorly-owned by SOEs, is operated by the best national workforce, and infrastructure located in Indonesia will soon become a national champion in the field of digital financial services."
"By delivering the best talents in the digital industry, we will continue to improve the quality of services, innovate to build and develop services and ecosystems that are relevant to the Indonesian people. Increasing the relevance of LinkAja, especially the middle class/aspirants, mass and ultra micro," she concluded. –Original article is in Indonesian, translated by Kristin Siagian