Headphone DJ dan Mixing Terbaru dari Sennheiser
wiku - 10 October 2014
Sennheiser kembali merilis headphone untuk segmen musik DJ dan Mixing dengan tiga headphone generasi terbaru mereka.
Ada tiga model terbaru yang disediakan Sennheiser yaitu Sennheiser HD8 DJ, HD7 DJ serta untuk keperluan mixing Sennheiser HD6 MIX. Seri ini melanjutkan kesuksesan Sennheiser di segmen produser musik dan DJ dengan produk terdahulu HD 25.
Dari rilis yang diterima Trenologi disebutkan bahwa ketiga jajaran headphone terbaru ini dikembangkan bersama dengan DJ top dunia, antara lain Bob Sinclar, Luciano, Andy Baxter, Missil serta Davina.
Dijelaskan pula bahwa tiga headphone baru ini menyediakan hasil suara yang baik dan dinamis serta memiliki fasilitas redam suara dari luar pada tingkat tertinggi.
Info menarik: Sennheiser Rilis Headset Untuk Pengguna Samsung Galaxy
Untuk HD8 DJ dihadirkan untuk memenuhi kebutuhan DJ profesional, kualitas dan modelnya mirip dengan HD7 DJ. Keduanya dipertuntukkan bagi mereka yang membutuhkan suara menarik dan dinamis dan menginginkan headphone untuk pertunjukkan live. Untuk suara yang dihadirkan, mid-low end, tetap kencang tapi tidak berlebihan serta kejernihan suara yang bertahan pada frekuensi Tinggi.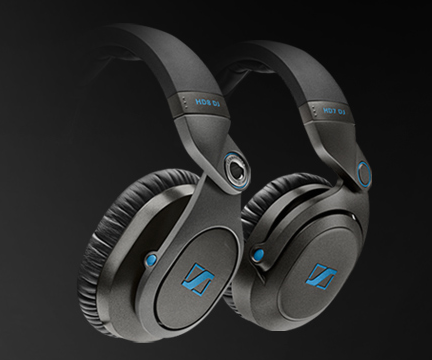 Dari harga sendiri seri HD8 DJ adalah yang paling mahal disusul oleh HD7 DJ. Model dari dua headphone over the ear ini mirip, tapi ada beberapa perbedaan pada detail desain. Keduanya memungkinkan untuk dilipat serta diputar 210 derajat, yang memudahkan dalam penggunaan bagi para DJ.
Sedangkan untuk HD6 MIX adalah seri yang ditujukan terutama untuk penciptaan musik di studio. Headphone dengan model over the ear ini memerikan keseimbangan dan suara yang akurat untuk mixing dan monitoring.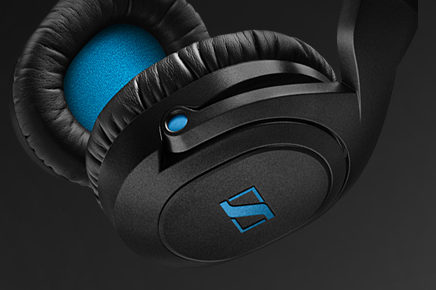 Ketiga model memiliki model earcup elips, selain meredam suara dari luar ini juga memungkinkan kenyamanan bagi pengguna meski digunakan berjam-jam. Selain itu, bantalan telinga yang dihadirkan juga ada dua, bahan beludru dan kulit imitasi, menjadi pilihan tambahan bagi yang menggunakan.
Baik Sennheiser HD8 DJ, HD7 DJ dan HD6 MIX semuanya mendapatkan penghargaan Red Dot Design Award untuk desain produk. Selain busa tambahan kelengkapan lain seperti 3.5mm straight jack plug, 6.3mm converter dan 2 kabel model coiled serta straight menjadi pelengkap yang tersedia di boks.
Layanan pelanggan yang disediakan disebutkan menyediakan jaminan 5 tahun ketersediaan suku cadang dan dukungan global untuk pergantian cepat.
Jika melihat dari situs resmi, harga HD8 DJ adalah 349 Euro, sedangkan HD7 DJ 299 Euro serta HD6 MIX adalah 249 Euro.
Info detail untuk spesifikasi bisa diliat di tautan ini.
Are you sure to continue this transaction?
processing your transaction....