Headphone SteelSeries Arctis 1 Wireless Siap Menemani Anda Ber-gaming di Platform Berbeda
Luasnya konektivitas ialah faktor andalan utama Arctis 1 Wireless
Yoga Wisesa - 5 September 2019
Memiliki periferal audio berkualitas ialah hal krusial bagi gamer. Di mode single-player, perangkat audio yang tepat berguna dalam mendongkrak aspek sinematik permainan. Lalu di game multiplayer kompetitif, sistem suara mumpuni tentu saja memudahkan kita untuk lebih awas terhadap keadaan di sekitar serta mendeteksi lawan. Sayang sekali banyak headphone gaming yang cuma bisa mendukung satu atau dua platform saja.
Menyadari kondisi ini, SteelSeries mengajukan sebuah solusi menarik. Produsen gaming gear asal Denmark itu memperkenalkan Arctis 1 Wireless, yaitu headphone berkonsep 4-in-1 yang dirancang agar kompatibel dengan mayoritas platform gaming - dari mulai PC, PlayStation 4, Xbox One, Switch hingga Android. Berbekal kapabilitasnya itu, kita tidak perlu lagi membeli periferal audio untuk perangkat gaming berbeda - dimungkinkan berkat lengkapnya konektivitas Arctis 1 Wireless.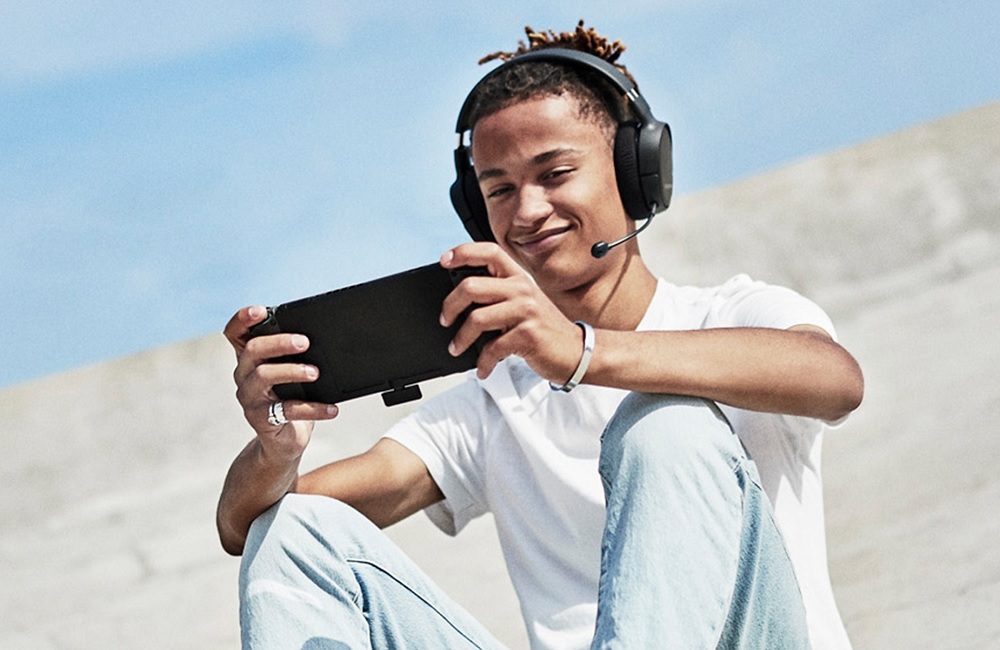 Dari sisi desain, Arctis 1 Wireless mempunyai penampilan layaknya headphone standar. Ia mempunyai dua housing speaker yang disambung oleh headband. Housing mempunyai bentuk agak lonjong, dibekali earcup berbantalan empuk. Ukuran cup cukup lebar untuk merangkul seluruh bagian telinga, lalu padding juga bisa ditemukan di sisi bawah headband-nya. Aspek menarik dari tubuh Arctis 1 Wireless adalah pemanfaatan rangka jenis baja ringan demi memastikan strukturnya tetap kuat namun lentur - cocok buat gamer.
Sempat saya singgung sebelumnya, konektivitas ialah aspek yang membuat Artcis 1 Wireless istimewa. Bagi saya, perangkat ini cocok bagi orang-orang yang biasa ber-gaming di PC tapi juga suka menikmati permainan di console. Arctis 1 Wireless dapat tersambung ke PC lewat kabel atau dongle USB. Aksesori wireless USB tersebut juga memungkinkannya tersambung ke PlayStation 4 atau Nintendo Switch (baik ketika diposisikan di docking maupun dalam mode handheld).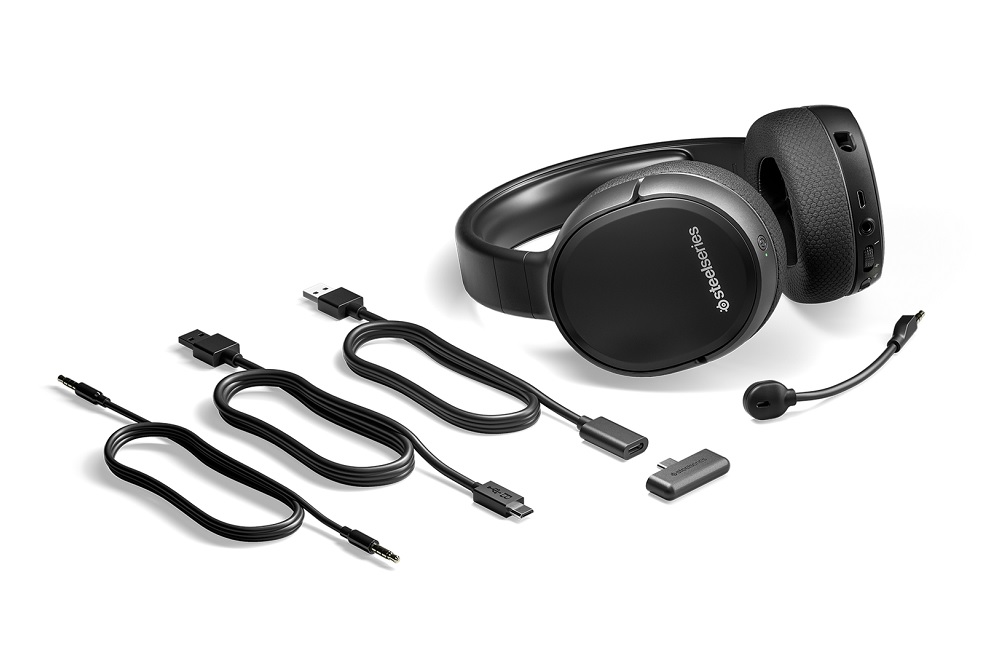 Perlu diketahui bahwa metode koneksi Arctis 1 Wireless ke Xbox One sedikit berbeda. Khusus buat console Microsoft itu, headphone tidak dapat disambungkan secara wireless, melainkan via kabel bercolokan 3,5mm ke port yang terdapat di unit controller.
Jantung dari Arctis 1 Wireless adalah driver 40mm yang juga dimanfaatkan oleh model Arctis 7. Segala proses pengaturan (volume, mute, play/pause) bisa dilakukan langsung dari headphone lewat switch dan dial di bagian luar housing. Di mode wireless, perangkat mengusung teknologi lossless di frekuensi 2,4GHz, menjangkau jarak maksimal 9-meter dan mengambil tenaga dari baterai internal yang kabarnya mampu menghidangkan suara hingga 20 jam non-stop.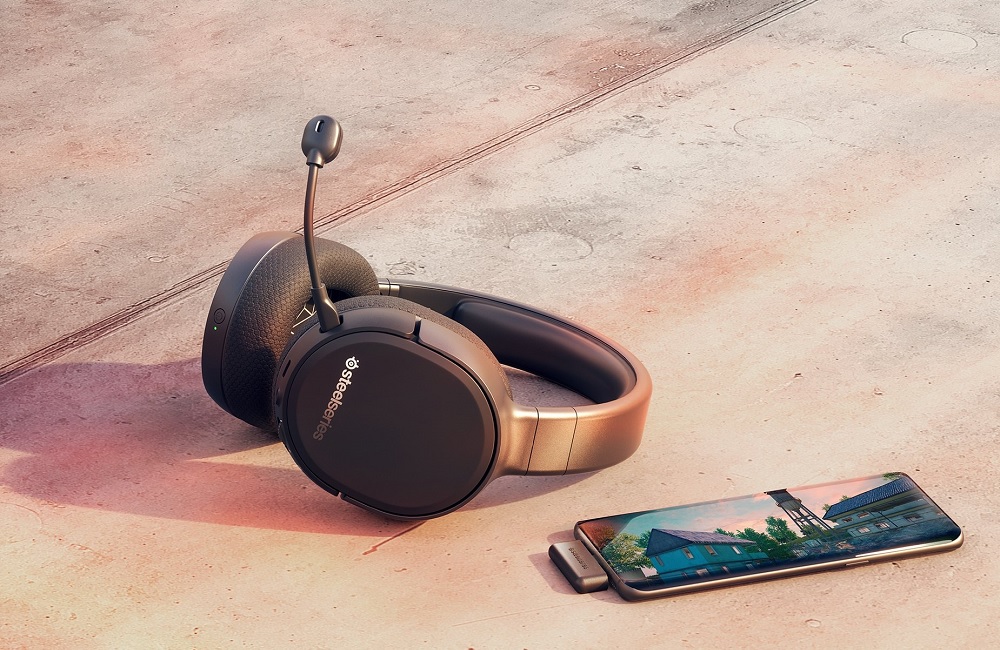 Arctis 1 Wireless sudah mulai dipasarkan secara global di awal bulan September 2019, dibanderol seharga US$ 100.
Via The Verge.
Are you sure to continue this transaction?
processing your transaction....