Headset StarVR Baru Turut Ditunjang Teknologi Pelacak Gerakan Mata Tobii
Dukungan teknologi tersebut memungkinkan produsen mengimplementasikan fitur foveated rendering dinamis.
Yoga Wisesa - 15 August 2018
Produk racikan Oculus dan HTC mungkin akan selalu jadi standar penyajian konten virtual reality, tapi Acer juga sudah cukup lama mendalami ranah ini jauh sebelum mereka mulai memasarkan headset  Windows Mixed Reality. Lewat kolaborasi bersama studio pencipta The Chronicles of Riddick: Escape from Butcher Bay, perusahaan Taiwan itu menggarap StarVR.
Berbeda dari Vive dan Rift, StarVR dari awal dispesialisasikan untuk ranah sinematik. Device menyuguhkan tingkat resolusi di atas rata-rata, yakni 2560x1440p, namun perangkat tidak dijual bebas ke publik - melainkan ke perusahaan-perusahaan hiburan. Dan dalam acara SIGGRAPH 2018 yang dilangsungkan di Vancouver, Acer menyingkap versi baru StarVR. Produsen menamainya StarVR One.
Sejauh ini Acer belum menyingkap detail spesifik dari StarVR One, tapi pastinya, head-mounted display anyar itu mengusung fitur dan teknologi yang lebih canggih dari varian sebelumnya. Produsen menyampaikan bahwa StarVR One didesain untuk meningkatkan sensasi keberadaan Anda di dalam dunia virtual, ditunjang oleh arsitektur 'terobosan baru' yang memungkinkan field of view mencapai 100 persen ketika mata melihat ke depan.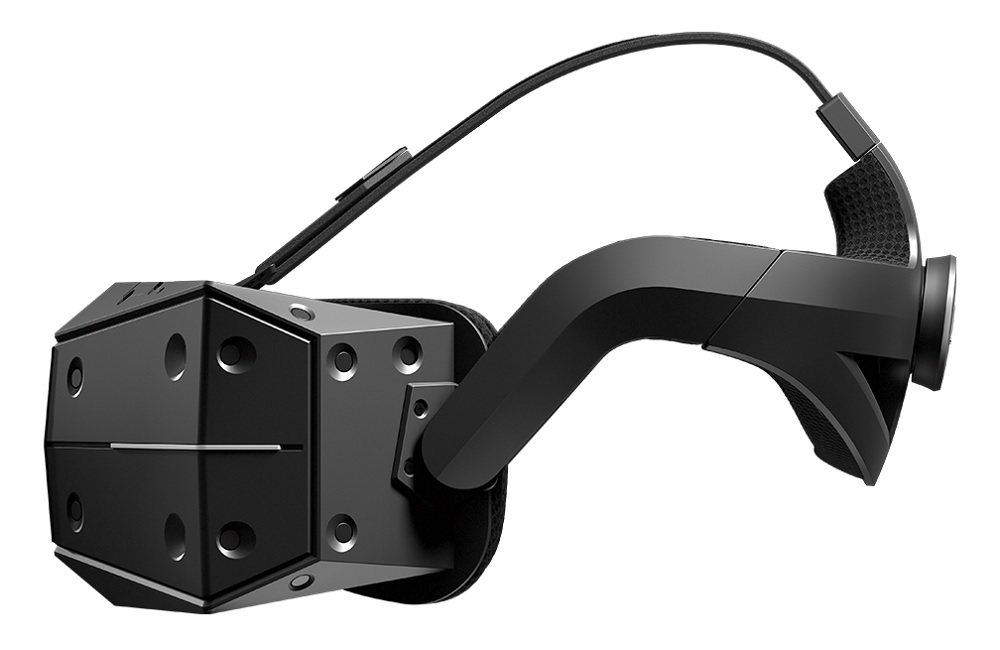 StarVR One menyajikan FoV horisontal 210 derajat dan vertikal di 130 derajat. Dalam demo game simulasi balap Project CARS 2 yang ditampilkan melalui perspektif orang pertama, headset ini mempersilakan kita melihat jelas pintu mobil di sebelah supir hingga bagian ujung dashboard. Di HMD lain, sudut pandang kita mungkin hanya terbatas pada area di depan mata.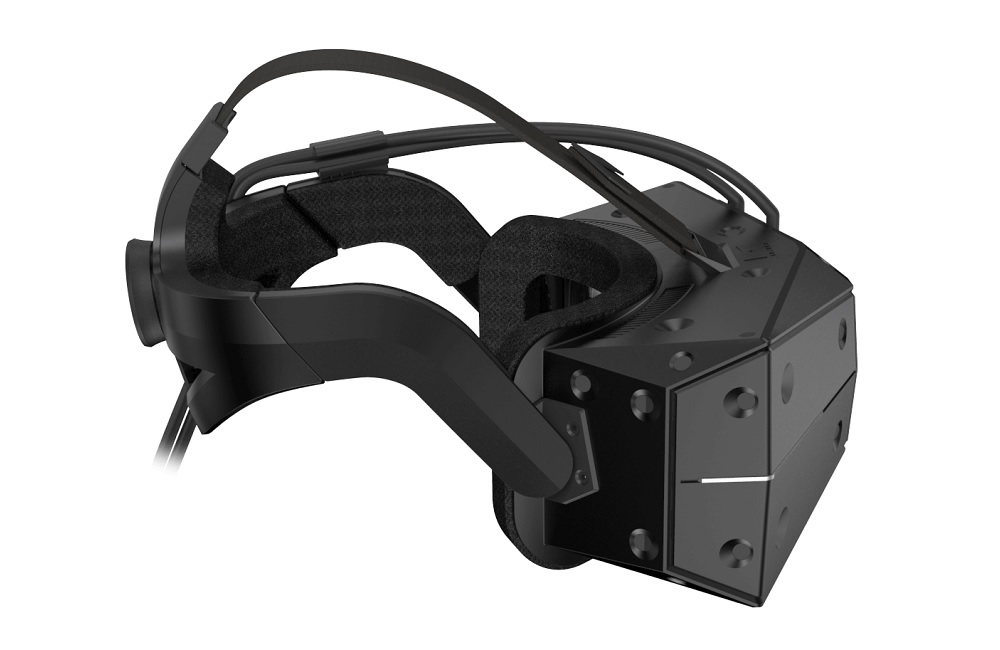 Lalu demi memastikan kualitas visual konten tersaji detail dan jernih dengan kemampuan reproduksi warna optimal, Acer dan StarBreeze Studios memanfaatkan jenis layar AMOLED RGB, kabarnya menyuguhkan 16 juta sub-pixel di refresh rate 90 gambar per detik. Panel tersebut dipasangkan bersama lensa Fresnel, gunanya ialah agar ketajaman gambar tetap terjaga di seluruh ruang pandang Anda.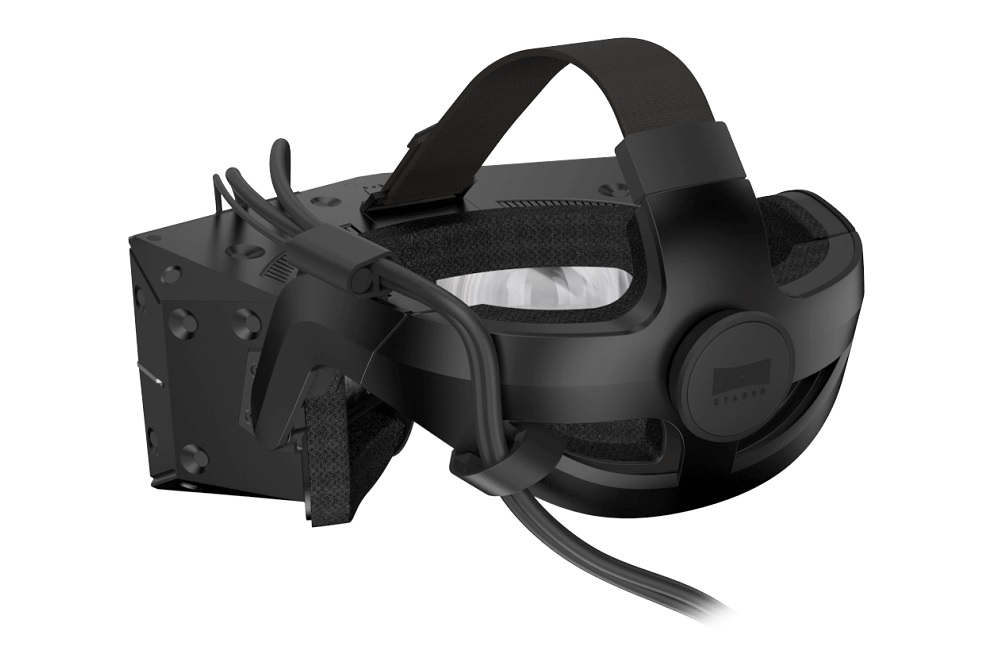 Satu aspek lagi yang membuat StarVR One istimewa adalah dukungan sistem pelacak gerakan mata racikan Tobii Technology yang sempat diusung oleh sejumlah perangkat konsumen seperti laptop gaming dan SteelSeries Sentry. Dengannya, produsen bisa menerapkan fitur foveated rendering dinamis. Sistem mampu membaca fokus mata, kemudian me-render objek di kualitas tinggi pada area tempat mata melihat sembari mengurangi detail di zona lain sehingga kerja hardware lebih efisien.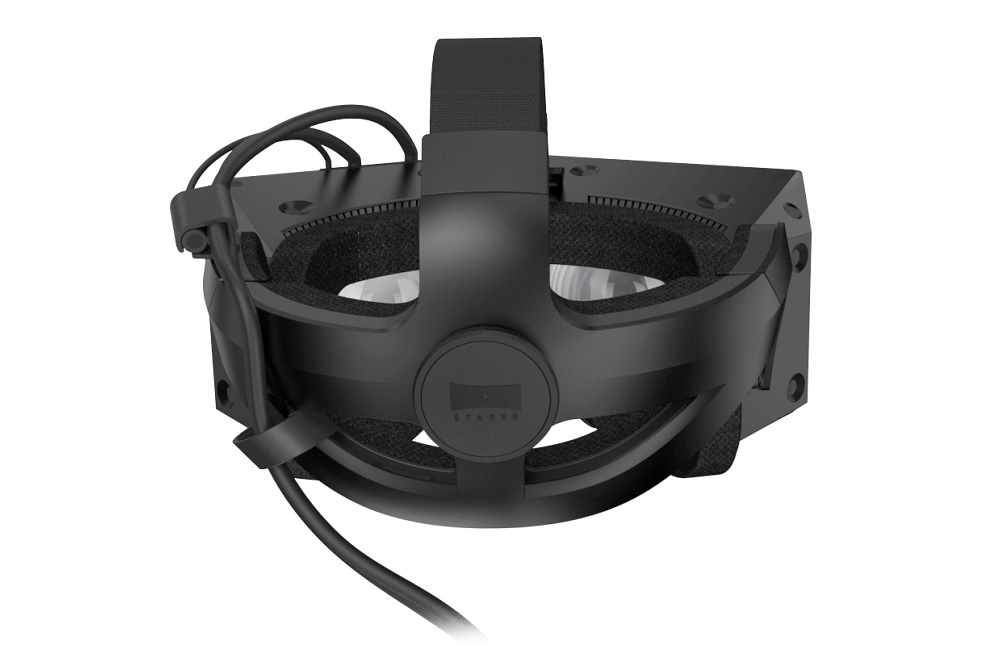 StarVR One mempunyai penampilan menajam seperti pendahulunya dengan bobot kurang lebih 450g. Di sisi depannya, kita bisa melihat cekungan-cekungan sensor yang siap mendukung tracker SteamVR 2.0, lalu ia tersambung ke PC via kabel. Belum diketahui kapan StarVR One akan tersedia dan berapa harganya.
Via VentureBeat.
Are you sure to continue this transaction?
processing your transaction....