Gadget
Headset VR Oculus Go Bisa Beroperasi Tanpa Dukungan PC atau Smartphone
Oculus Go disiapkan untuk mengisi celah di antara headset VR high-end dengan device berbasis perangkat mobile.
Konten virtual reality memang idealnya dinikmati tanpa membuat pengguna tertambat di satu tempat. Hal ini memotivasi produsen hardware untuk menciptakan PC berwujud tas punggung, dan juga mendorong pengembangan headset VR standalone. Kita tahu HTC sedang mencurahkan perhatian mereka pada versi mandiri Vive, dan tentu saja Oculus tak mau ketinggalan.
Dalam keynote Oculus Connect 4 hari Rabu kemarin, CEO Facebook Mark Zuckerberg mengabarkan bahwa Oculus VR saat ini sedang menggarap head-mounted display virtual reality standalone yang mereka namai Oculus Go. Seperti perangkat anyar buatan HTC, Oculus Go bisa bekerja tanpa perlu tersambung ke komputer ataupun harus ditunjang oleh smartphone. Seluruh hardware esensial ada di dalamnya.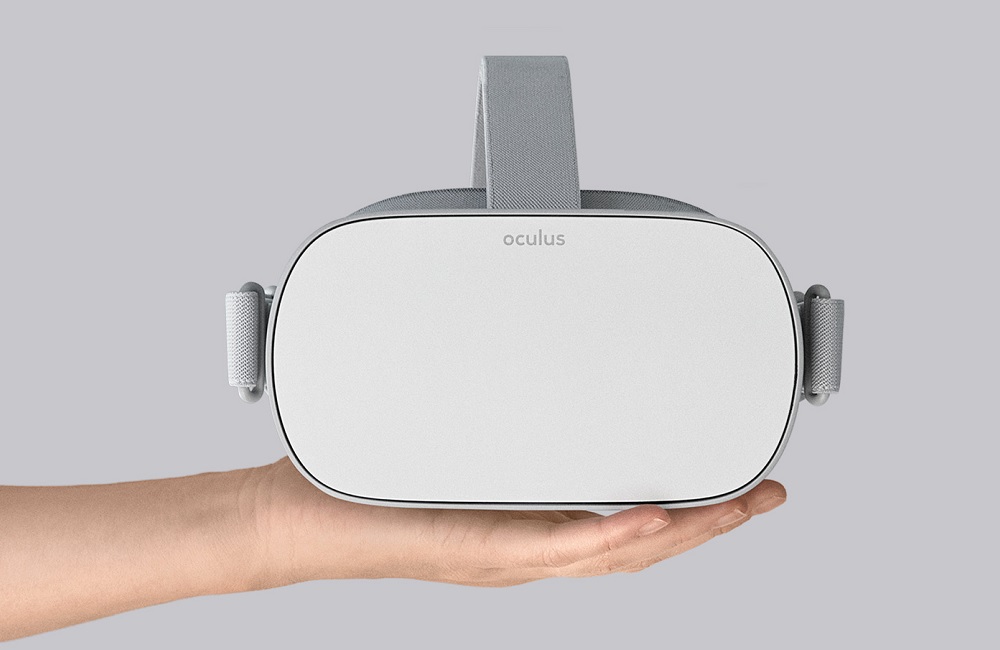 Berdasarkan gambar yang dipublikasikan oleh Oculus VR, penampilan Oculus Go terlihat seperti campuran antara Daydream View baru dengan Rift. Bagian HMD-nya terlihat minimalis, tampaknya menggunakan struktur plastik, dilengkapi bantalan berlapis kain yang empuk dan mendukung sirkulasi udara. Bagian headband terbentang ke belakang kepala user, ditambah satu strap lagi di atas agar headset tak mudah terlepas.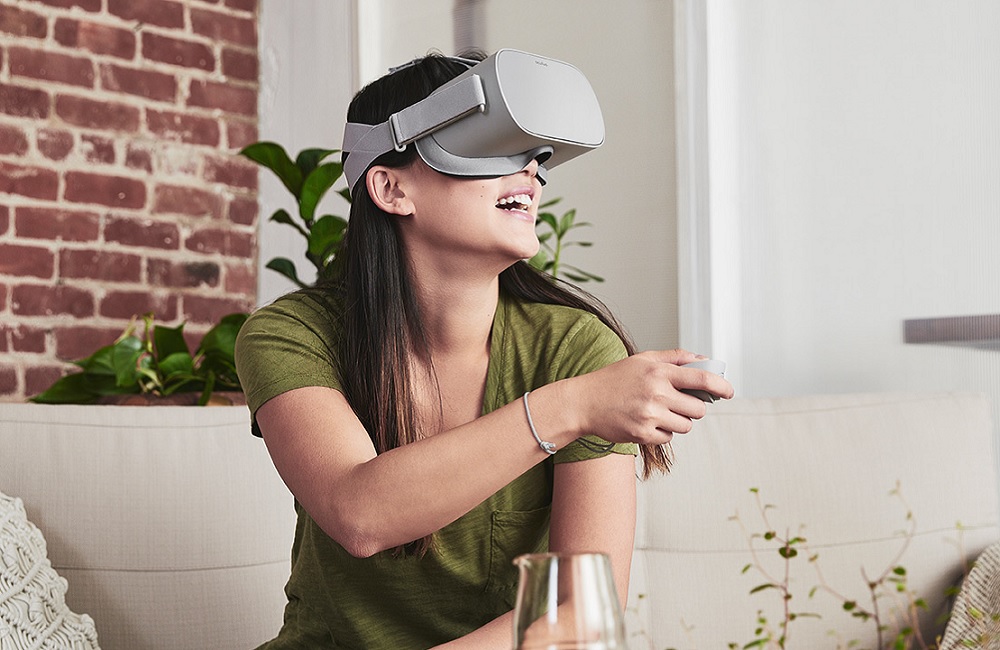 Oculus Go disiapkan untuk menangani bermacam-macam konten VR, dari mulai 'pengalaman visual 360 derajat', aplikasi sosial, dan game. Device juga bisa dimanfaatkan sebagai teater portable pribadi, buat menikmati film dan serial TV favorit.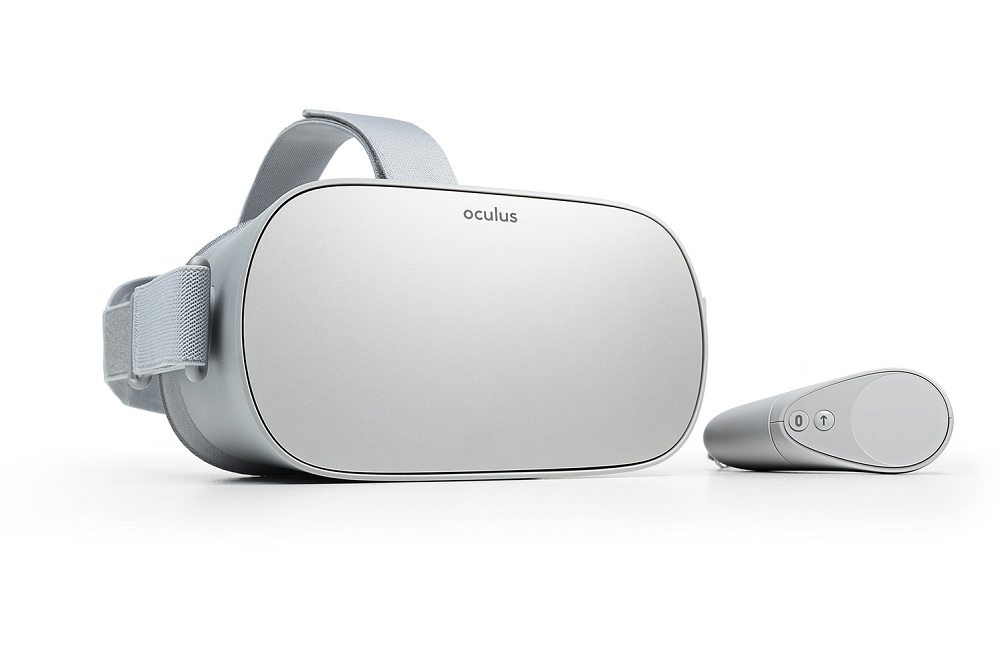 Untuk sekarang, Facebook belum mengungkap detail spesifikasi Oculus Go secara rinci. Dalam presentasinya, Hugo Barra selaku head of VR Facebook menyampaikan bahwa timnya merancang Oculus Go buat mengisi celah di antara headset VR high-end dengan device berbasis perangkat mobile. Produsen kabarnya memanfaatkan layar LCD 'fast-switch' 2560x1440p, telah mengoptimalkan hardware-nya agar mampu menghidangkan konten 3D secara maksimal, serta membubuhkan dukungan sistem audio spasial.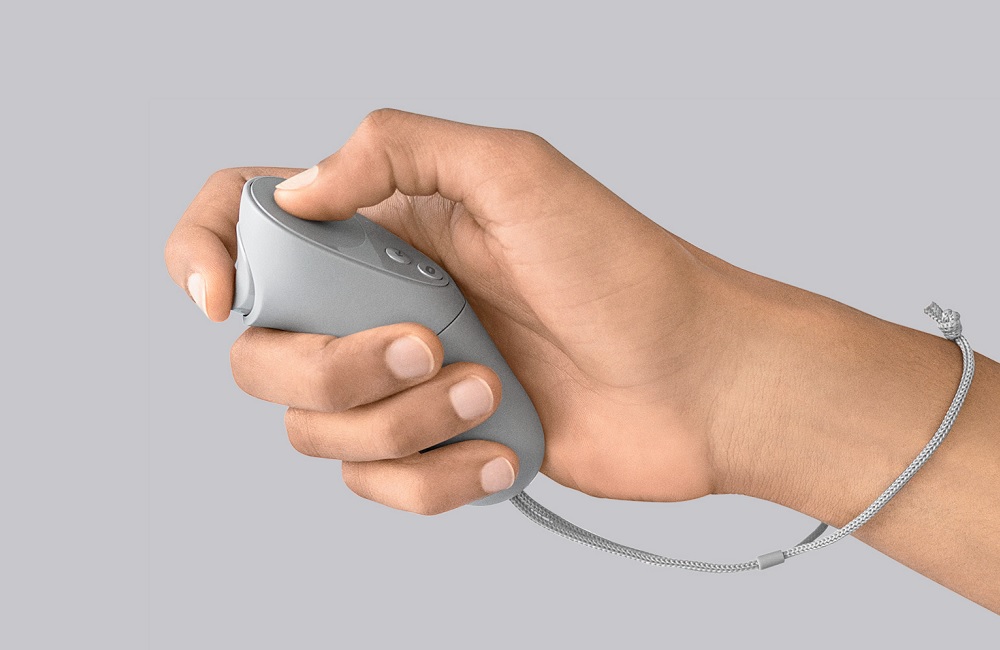 Oculus VR turut membekali Oculus Go dengan unit motion controller. Meskipun tak sebesar Oculus Touch, desainnya lebih ergonomis dari controller Daydream View, lalu ia juga mempunyai touchpad ala controller Vive. Selain itu, saya melihat ada tombol trigger, satu tombol back dan satu lagi tombol berlogo Oculus. Controller diamankan oleh tali yang bisa Anda sematkan di tangan.
Produsen berjanji, Oculus Go dapat mengakses lebih dari 1.000 konten virtual reality. Uniknya lagi, ekosistem Go juga tersambung ke Samsung Gear VR, sehingga app-app Android yang telah Anda beli buat Gear VR bisa diakses dari Oculus Go.
Oculus Go akan mulai dipasarkan di awal tahun 2018. Perangkat HMD VR tersebut dijajakan seharga mulai dari US$ 200.
Are you sure to continue this transaction?
processing your transaction....