5 Hero Mobile Legends yang Paling 'Licin' dan Sangat Merepotkan
Bisa menghilang, melakukan teleport, hingga terbang ke sana ke mari.
Saat bermain ranked match di Mobile Legends, kemungkinan apapun memang bisa saja terjadi. Meski serius bermain, jangan lupa untuk tetap menikmati permainan, sehingga apapun hasilnya kita tetap akan merasa puas.
Di Mobile Legends sendiri, saat ini terdapat 48 hero. Beberapa diantaranya punya karakteristik yang sangat 'licin', lincah, fleksibel, dan punya mobilitas tinggi. Saya sebagai pengguna Franco yang tugasnya menculik musuh, pun sangat kewalahan menghadapi beberapa hero paling lincah dan susah ditangkap, seperti lima hero berikut ini.
1. Harley (Mage)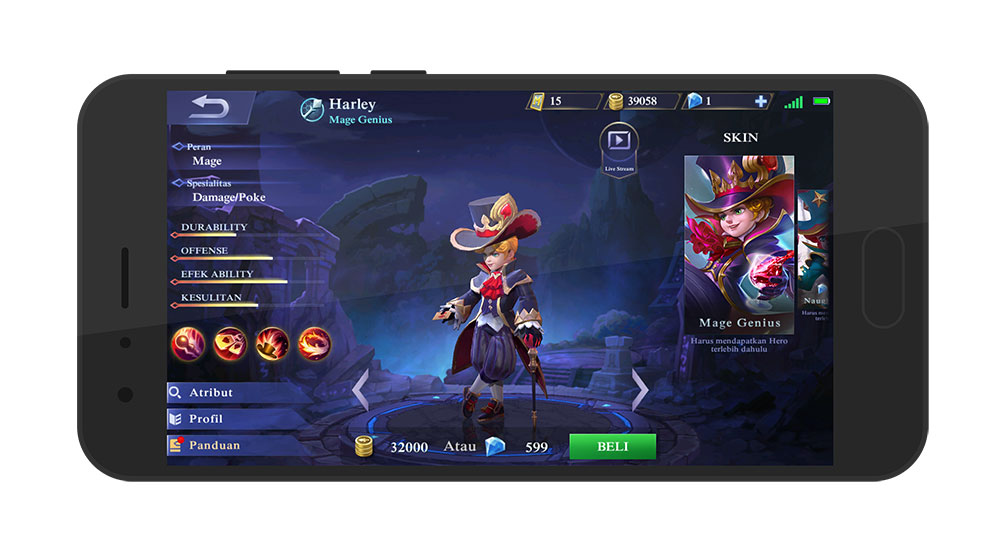 Penyihir muda ini sangat sulit untuk diculik. Pasalnya, skill dua Harley yakni Space Escape memungkinkannya menghilang. Dia bisa tiba-tiba muncul di depan untuk mengejar musuh atau untuk kabur jika kondisi tidak tidak menguntungkan.
2. Fanny (Assassin)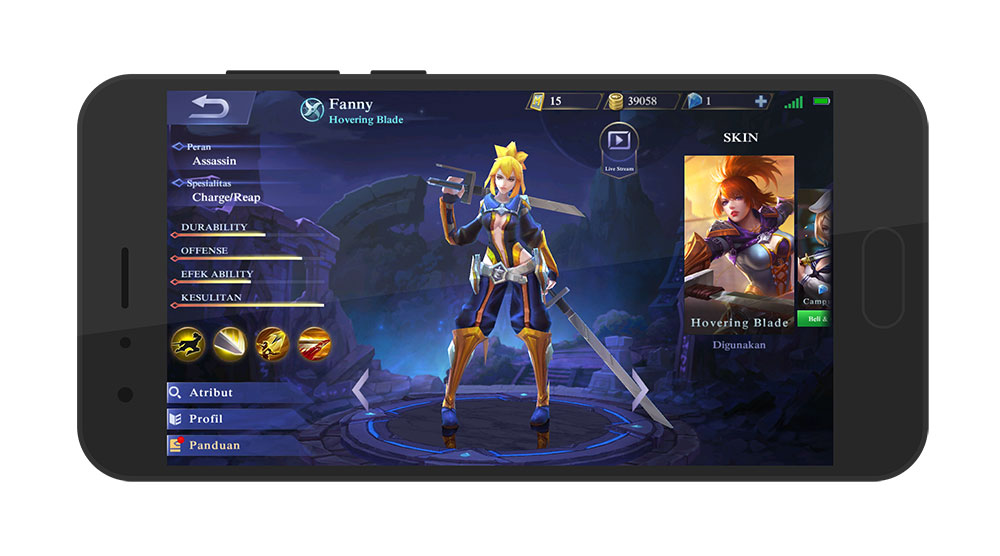 Hero pembunuh yang satu ini mengingatkan saya akan serial anime dan berjudul Shingeki no kyojin atau Attack on Titan. Dengan skill dua milik Fanny yaitu Steel Cable, memungkinkannya melempar kabel dan terbang ke sana ke mari.
Fanny pun menjadi hero dengan mobilitas paling tinggi di Mobile Legends. Bayangkan saja, ia dapat berpindah dari lane bawah ke atas atau sebaliknya hanya dalam beberapa detik. Meski begitu, Fanny juga merupakan salah satu hero yang paling sulit digunakan.
3. Kagura (Mage)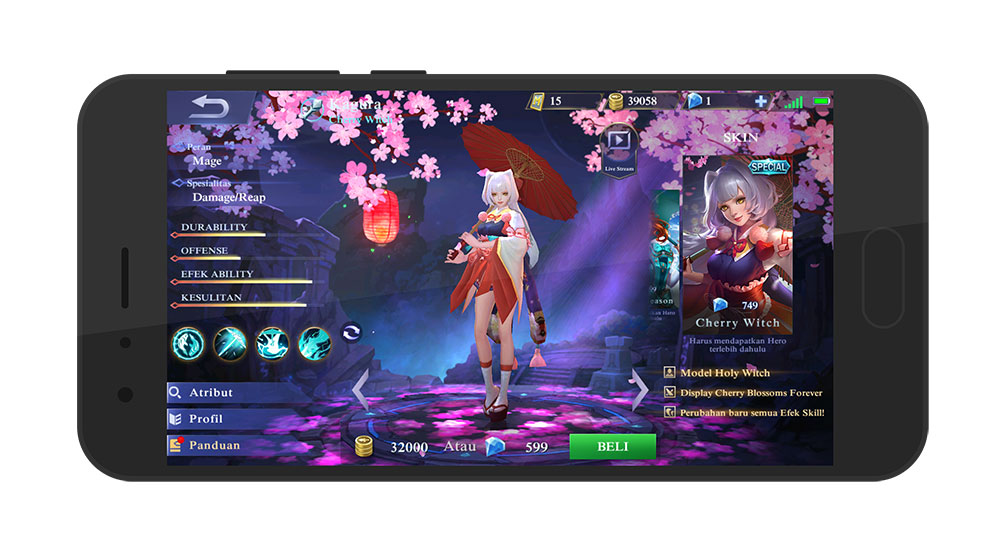 Gadis cantik yang satu ini juga merupakan hero yang sangat licin. Kagura adalah seorang ahli Onmyouji yang menguasai seni yin dan yang serta dibantu oleh kekuatan roh dengan payung sakti Seimei.
Skill dua Kagura - Rasho Umbrella Flee, selain dapat mengeluarkan energi yang berbahaya bagi musuh, ia juga dapat berpindah - pindah dengan lincah menggunakan payung ini. Hero ini juga memiliki tingkat kesulitan yang amat tinggi.
4. Hayabusa (Assassin)
Teman masa kecil Kagura ini adalah seorang ninja, ia dapat melukai musuh baik dari jarak dekat maupun jauh. Skill dua Hayabusa - Quad Shadow mampu melepaskan empat bayangan dirinya dalam empat arah, menyerang musuh dengan sangat cepat, lalu menghilang ke salah satu dari empat bayangannya.
5. Moskov (Marksman)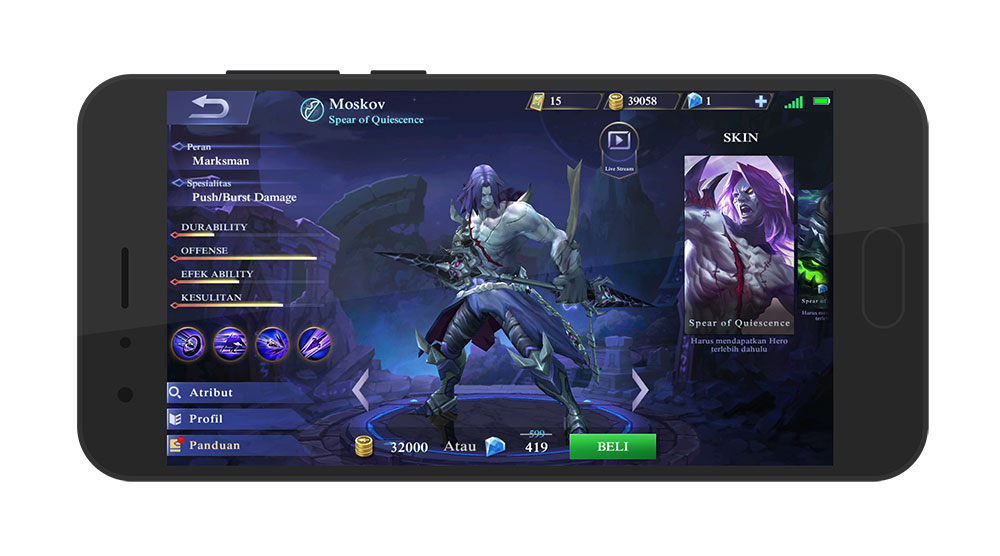 Punya serangan fisik yang 'sakit', bahkan serangan tombaknya menembus musuh yang ada di belakangnya, membuat Moskov cukup ditakuti. Skill ultimate Moskov - Spear of Destruction pun punya jangkauan serang paling luas.
Meski begitu, HP yang dimiliki Moskov terbilang sangat kecil sehingga ia benar-benar mengandalkan kecepatan menggunakan skill pertama Abyss Walker. Di mana Moskov dapat melakukannya teleport ke posisi yang ditentukan.
---
Itu dia lima hero Mobile Legends yang sangat 'licin', yang punya gerakan-gerakan lincah dan fleksibel. Beberapa punya tingkat kesulitan yang tinggi, tetapi jika kita mampu menggunakannya, bakal sangat merepotkan lawan dalam pertandingan.
Are you sure to continue this transaction?
processing your transaction....