HP ZBook Studio x360 Adalah Laptop Idaman Para Kreator Konten
Dibekali prosesor 6-core, layar sentuh 4K yang bisa dilipat, serta stylus besutan Wacom
Glenn Kaonang - 6 April 2018
Salah satu kelebihan generasi baru prosesor laptop Intel yang dirilis belum lama ini adalah jumlah core yang bertambah banyak, kini menjadi 6-core dan 12-thread pada seri Core i7 dan Core i9. Peningkatan ini sejatinya punya dampak yang lebih signifikan di bidang produktivitas dan kreasi konten ketimbang gaming, dan HP pun dengan sigap langsung merealisasikannya lewat lini laptop workstation ZBook.
Model yang terbaru, yakni ZBook Studio x360, kini mengusung prosesor Intel Core i5 atau Core i7 versi terkini – atau malah bisa juga dikonfigurasikan dengan prosesor Xeon yang lebih beringas lagi. Opsi RAM yang tersedia adalah sampai 32 GB, lalu storage sampai 4 TB dalam wujud SSD tipe PCIe, sedangkan GPU yang dipercayai adalah Nvidia Quadro P1000.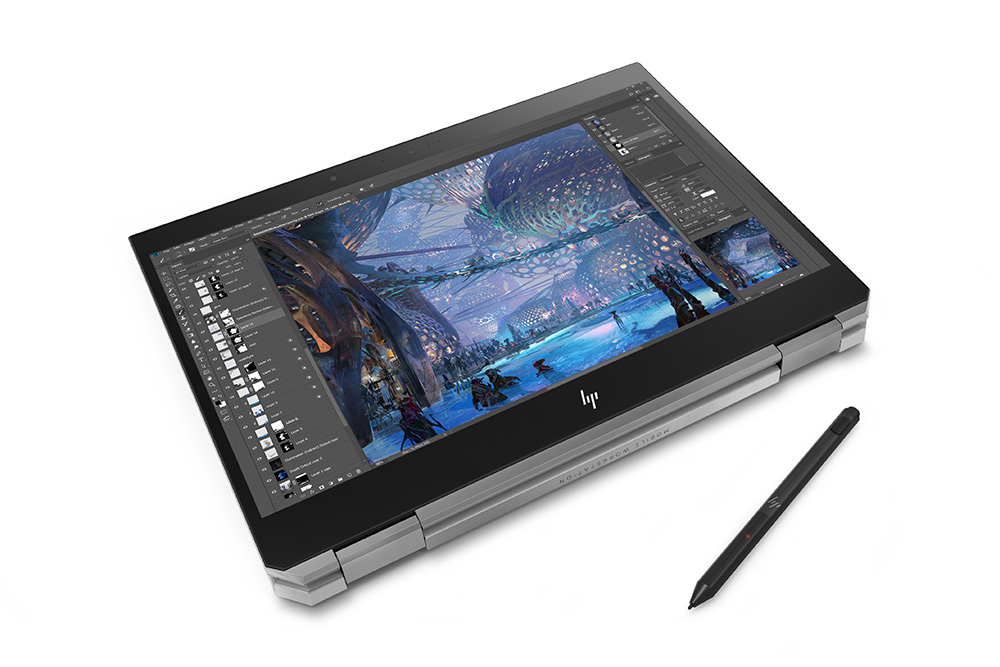 Penggunaan GPU Quadro secara jelas menunjukkan fungsinya sebagai laptop kerja ketimbang gaming. Layar sentuhnya pun amat menunjang untuk urusan kreasi konten, dengan panel 15,6 inci dan resolusi 4K. Lebih penting lagi, layar ini bisa dilipat 360 derajat sehingga perangkat dapat digunakan sebagai tablet, seperti terindikasi dari label "x360" pada namanya.
Agar semakin maksimal, HP tak lupa membekali setiap unit ZBook Studio x360 dengan stylus AES (active electrostatic) besutan Wacom, yang mendukung pressure sensitivity hingga 4.000 level dan dua tombol yang customizable. Kombinasi laptop dan stylus ini sejatinya bakal menjadi pilihan yang sangat menarik bagi para DI (digital illustrator).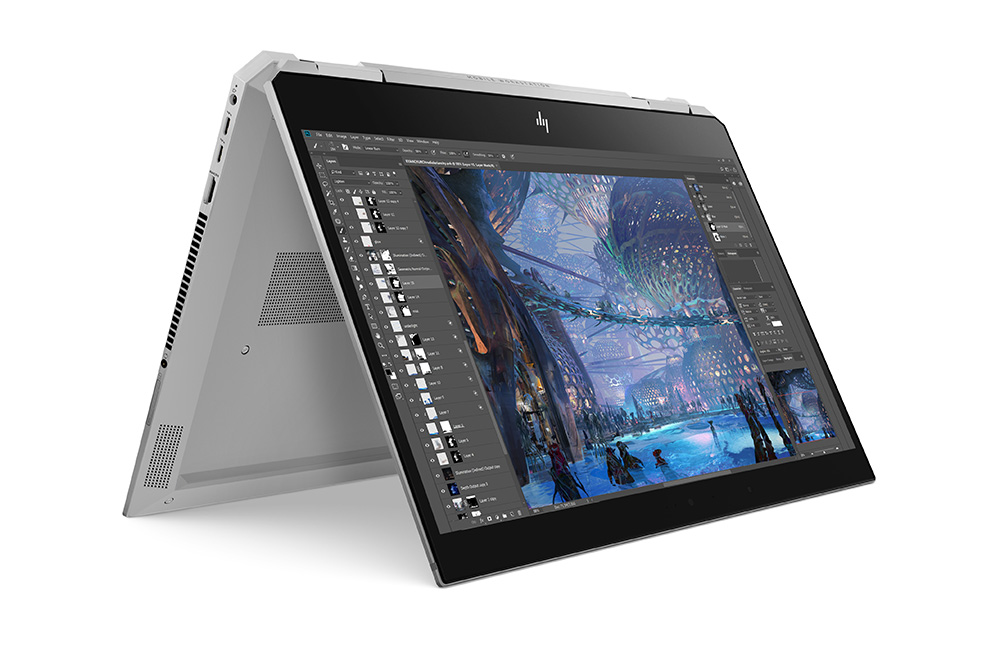 Dalam satu kali charge, HP bilang baterainya bisa bertahan sampai 16 jam, dan charging-nya pun tidak butuh waktu lama; 30 menit charging bisa mengisi hingga 50% kapasitasnya. Soal konektivitas, perangkat mengemas dua port USB-C (Thunderbolt 3), dua port USB standar, dan port HDMI. Fitur keamanan biometriknya didukung oleh sensor sidik jari dan kamera pengenal wajah.
HP ZBook Studio x360 rencananya bakal dipasarkan mulai bulan Mei mendatang, dengan banderol mulai $1.499 untuk konfigurasi termurahnya – bukan seperti yang dijabarkan di atas.
Sumber: The Verge.
Are you sure to continue this transaction?
processing your transaction....