Hukumonline Secures Series A Funding, to Develop Technology for Legal Practitioners' Essentials
Premium subscription is still the core business model
The legal-tech startup Hukumonline, yesterday (2/3) announced series A investment. Funding was received from private equity focused on media company, Emerging Media Opportunity Fund (EMOF). The value is still undisclosed, but the previous investors also participated in this round.
The capital injection is to be focused on developing new products and improving the current services.
Hukumonline's CTO, Arkka Dhiratara spoke further details with DailySocial, the new variant will complete the legal content which relevant with legal practitioners' requirements, either law firm or in-house counsels. An innovation that was previously released is the chatbot feature named "LIA".
"We are to continue making innovations focused on new products using the latest technology. Some products have been developed and to be further improved, including document management systems, compliance solutions, and litigation tools. We expect these products can facilitate research and legal analysis," he said.
Hukumonline was founded in 1999 by a group of legal practitioners, including Ibrahim Assegaf. Aside from being an information portal, they are now running two subsidiaries in the same sector with different services.
First, there is Justika, a consulting service for various legal cases. The concept is a marketplace, it'll connect clients with attorneys. In its debut, Justika received pre-series A investment from Assegaf Hamzah & Partners.
Next, Easybiz was developed to help businessmen took care of legal stuff. As an example, to set up a Limited Company, tourism business license, foundation establishment, and others.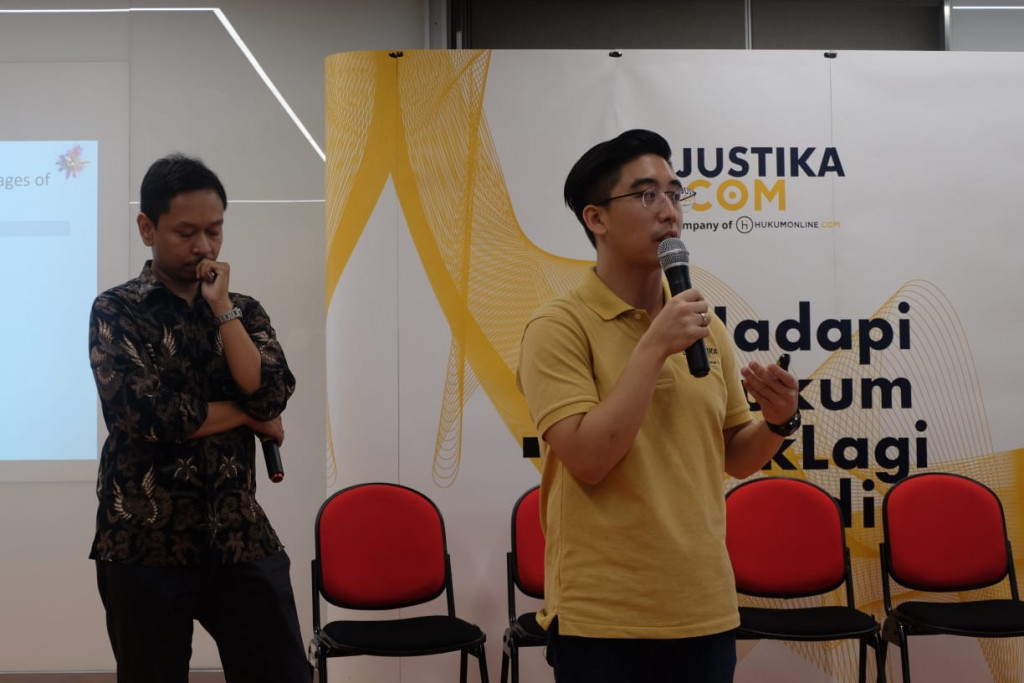 Although running differently, Arkka said the business still related to each other. He explained, "As for example, one of our biggest pageviews is the Klinik Hukum (people who clicked on legal question), we'll set up a CTA (consulting with the experts) on Justika.com in the page."
In terms of Hukumonline, the business model is freemium. The company claims to gain 20% premium user growth in two years. Most of the users come from lawfirm, in-house counsels, government institutions, and universities.
"We feel lucky that Hukumonline considered as the earliest media with the subscription model, while the other media rely on advertising. We have been using this business model since 2002 and will continue to do so. As a knowledge company, in which our main product is dynamic legal content, this is the most suitable business model for now," he added.
In Indonesia, legal-tech startup has been listed under association, such as Indonesian Regtech and Legaltech Association (IRLA) and ASEAN LegalTech. Based on research, there are 88 legal-tech startups around Southeast Asia. Singapore and Indonesia are the most dominant countries with 25 and 21 startups.
–Original article is in Indonesian, translated by Kristin Siagian
Are you sure to continue this transaction?
processing your transaction....