Ilmuwan Berhasil Buat Perangkat 'Teleportasi' Berbasis 3D Printer
Yoga Wisesa - 26 January 2015
Tak cuma berdampak besar bagi budaya perfilman, Star Trek menginspirasi banyak desainer dalam membuat terobosan teknologi contohnya Palm PDA hingga telepon seluler. Alat bernama Tricorder menggagas ide Google Earth, bahkan NASA menamai prototype pesawat angkasa mereka Enterprise. Tapi sampai sekarang, teleportasi masih jauh berada di luar jangkauan kita.
Sistem teleportasi melalui perangkat bernama Transporter di pesawat Enterprise memungkinkan seseorang berpindah kemanapun yang ia inginkan. Ide teleportasi hampir sama dengan mesin faks, dimana sebuah objek diubah menjadi energi agar cepat terkirim, lalu diubah kembali menjadi material padat di posisi tujuan. Terdengar mustahil bukan? Tidak juga, ilmuwan berhasil menemukan solusi teleportasi, melalui device bernama Scotty.
Peneliti dari Hasso Plattner Institute dari Potsdam, German, berhasil menciptakan sistem teleporter sungguhan berbasis teknologi 3D printer. Cara kerjanya sangat sederhana: masukkan sebuah benda ke satu unit sender Scotty, dan ia akan muncul di unit receiver lainnya. Device memindai objek tersebut lapisan demi lapisan sembari menggilingnya (hingga hancur), mengubahnya menjadi data, lalu mengirimnya.
Info menarik: Sid Meier's Starships Mengajak Kita Bertualang Menjelajahi Bintang
Receiver bertugas 'menyusun kembali' benda tersebut di sisi penerima via 3D printing. Dalam makalah mereka, tim berisi enam orang peneliti itu menjelaskan, "Kami hadirkan piranti yang dapat memindahkan objek tak bergerak ke tempat lain." Buat sekarang, proses pengiriman (serta rekonstruksi) memakan waktu kurang lebih 90 menit untuk menciptakan replika objek aslinya.
Mungkin cara kerja Scotty sangat primitif, tapi memang seperti inilah teori cara kerja alat teleportasi. Material fisik diurai menjadi energi supaya mudah dipindahkan ke manapun - layaknya dalam Star Trek. Objek pertama harus dihancurkan agar tidak ada kembarannya. Tim ilmuwan juga harus menemukan cara agar proses rekonstruksi bisa berjalan dengan sangat cepat.
Tentu saja Scotty masih mempunyai kelemahan paling besar: teleportasi tidak dapat diaplikasikan ke benda hidup, terutama manusia dan hewan. Apalagi proses dematerialization masih bekerja lambat, penerapannya pada makhluk hidup akan sangat 'berantakan'. Yang kita inginkan adalah perangkat Transporter, bukan sekedar alat duplikat diri seperti di film The Prestige.
Nama Scotty sendiri diambil dari karakter Montgomery 'Scotty' Scott, perwira tertinggi kedua serta kepala teknisi Enterprise. Ia juga merupakan sosok terkenal yang mengoperasikan Transporter.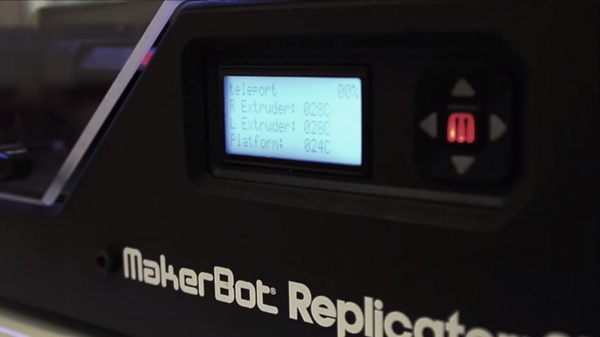 Sumber: The Guardian & ACM.org.