Improbable Ingin Permudah Proses Pengembangan Game Online
Mengembangkan gameonline itu tidak mudah. Bahkan perusahaan sebesar Sony pun harus merelakan divisi game online mereka, Sony Online Entertainment (SOE), untuk berpindah tangan ke pihak lain.
Tentunya ada berbagai alasan di balik penjualan SOE oleh Sony. Namun yang pasti mengembangkan game online lebih rumit ketimbang game offline. Mengapa? Karena selain harus menyusun kode demi kode untuk game itu sendiri, kita juga perlu mengurus berbagai elemen backend sehingga dunia game tersebut dapat terus 'hidup' di server online yang menjalankannya.
Salah satu tim game developer yang merasakan kesulitan semacam itu adalah Bossa Studios, yang cukup dikenal lewat Surgeon Simulator. Game tersebut mengandalkan banyak aspek physics, dimana banyak sekali hal-hal yang tidak terduga bisa terjadi. Alhasil, membuat versi online-nya pun dirasa hampir mustahil.
Info menarik: Valve Serbu GDC 2015 Dengan Steam Link, SteamVR dan Source 2
Sebuah perusahaan asal London bernama Improbable datang menawarkan solusi. Mereka tengah bermisi mempermudah proses pengembangan game online dengan menciptakan sebuah platform khusus untuk para developer.
Bossa Studios adalah salah satu klien Improbable. Dalam jangka waktu sekitar enam bulan, kolaborasi mereka berhasil menciptakan versi awal dari sebuah game online dengan konsep open-world bernama Worlds Adrift.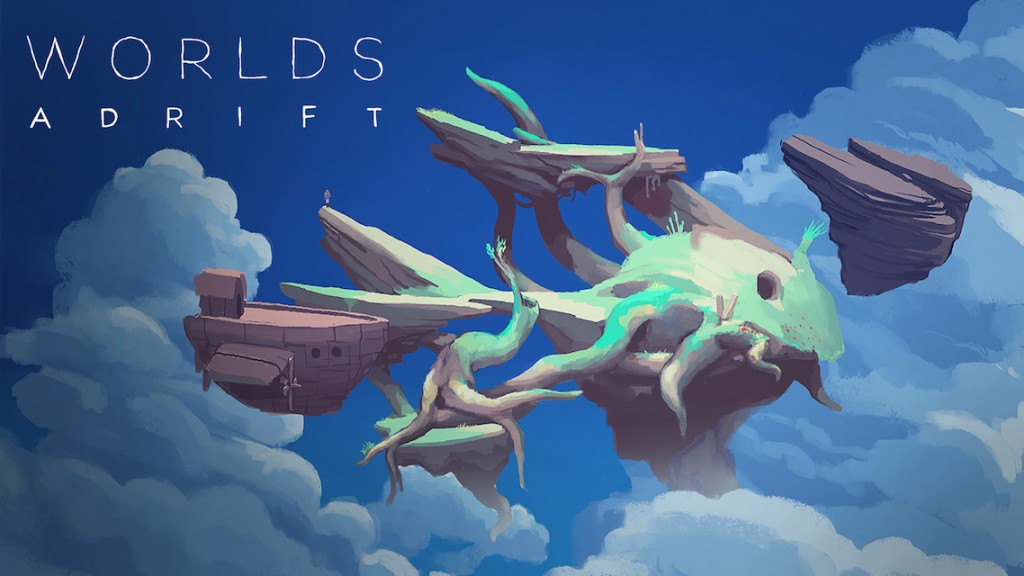 Apa yang istimewa dari Worlds Adrift adalah dunianya yang terus berevolusi seiring berjalannya waktu – tidak terpisah menjadi beberapa server berbeda untuk sejumlah pemain saja – yang dimungkinkan berkat platform racikan Improbable. Contoh termudahnya, objek-objek rongsokan di dalam game tersebut tidak akan menghilang begitu saja, tetapi tetap bertahan secara permanen sampai akhirnya 'dihabisi' oleh para scavenger.
Bossa Studios tidak perlu memusingkan aspek backend dari Worlds Adrift. Semuanya ditangani oleh Improbable, mulai dari artificial intelligence (AI), elemen physics, koneksi antar pemain sampai software update untuk game yang dikerjakannya – Improbable mengklaim updategame bisa berjalan meski ada pemain yang terhubungkan ke server mereka.
Info menarik: Nvidia Luncurkan Shield Console di Ajang GDC 2015
Konsep yang ditawarkan oleh Improbable ini juga membuka sebuah peluang baru yang tidak kalah menarik, dimana satu game dapat divisualisasikan secara berbeda di berbagai platform, namun terhubung dan terjadi di dalam dunia online yang sama. Contohnya, game shooter online dapat dimainkan secara first person dalam tampilan 3D di komputer, tetapi dengan tampilan 2D dan dari sudut pandang yang berbeda pada perangkat mobile.
Dari kacamata saya pribadi, platform buatan Improbable ini bisa diartikan sebagai game engine, tetapi bukan untuk aspek visual dan gameplay seperti Unreal, Unity atau Source, melainkan untuk aspek online yang ingin disematkan ke dalam game multiplayer.
Saat ini mungkin klien-klien Improbable masih sebatas indie developer seperti Bossa Studios. Akan tetapi bukan tidak mungkin ke depannya developer-developer ternama juga tertarik memakai platform dunia online yang terus berevolusi milik Improbable.
Sumber: The Verge. Sumber gambar: Worlds Adrift Blog.
Are you sure to continue this transaction?
processing your transaction....