Info Paten Singkap Wujud Controller Pelengkap Layanan Streaming Game Google?
Kita mungkin akan mendengar detail mengenainya lebih banyak di GDC 2019.
Yoga Wisesa - 11 March 2019
Sejak dicetus oleh OnLive belasan tahun silam, dalam waktu dekat kita akan menjadi saksi lepas landasnya layanan cloud gaming berskala besar setelah para raksasa teknologi mulai mencurahkan perhatian mereka ke ranah itu. Saat ini, Microsoft tengah menggodok Project xCloud yang ditopang oleh teknologi Azure, sedangkan Google dan para mitranya (salah satunya Ubisoft) sedang fokus pada Project Stream.
Menyediakan platform gaming - tradisional maupun on demand - bukanlah hal baru bagi kedua perusahaan. Namun ketika brand Xbox sudah lama mencengkeram ranah gaming dengan begitu eratnya, ada banyak pernak-pernik yang mesti dipersiapkan oleh Google demi mendukung layanan baru mereka, salah satunya ialah dari aspek periferal kendali. Dan berdasarkan informasi dari paten, tersingkaplah wujud unit gamepad wireless yang boleh jadi akan melengkapi Project Stream.
Paten tersebut sendiri sebetulnya membahas sistem notifikasi, ditujukan untuk memberitahu pemain sewaktu game baru sudah tersedia, ketika mendapatkan undangan bermain dari teman, ada pesan masuk, atau berubahnya status Anda di leaderboard. Hal yang menarik perhatian dari paten ini adalah ilustrasi sebuah controller, ditampilkan dari dua sudut pandang berbeda: bagian wajah dan area bawah.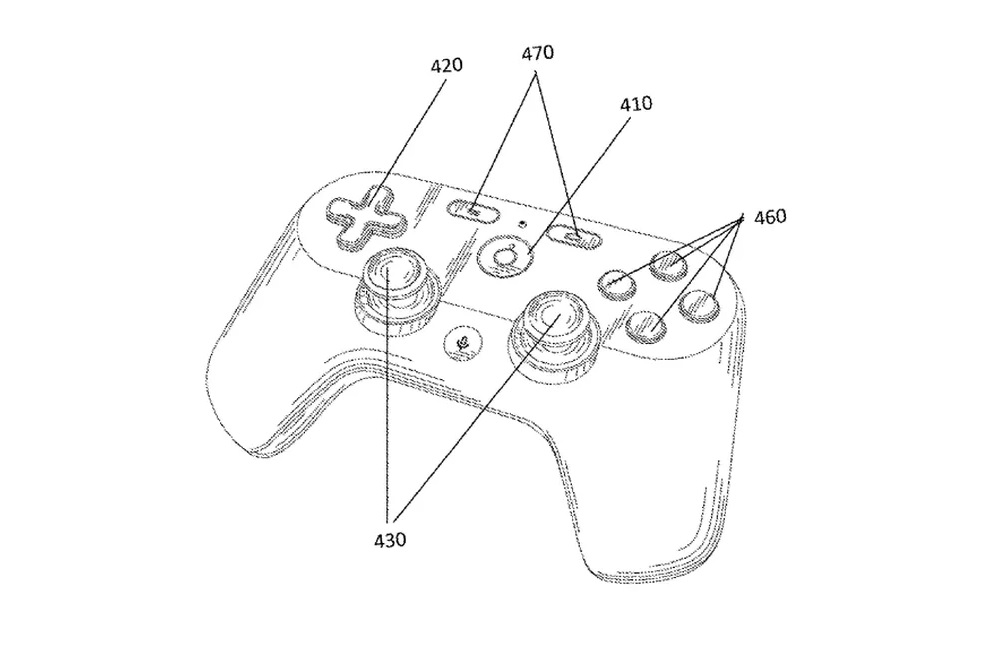 Tanpa warna (setidaknya pada gambar), penampilan controller terlihat sangat polos. Rancangannya sederhana, tanpa ada lengkungan-lengkungan stylish, dengan layout yang mengingatkan saya pada DualShock 4. Selain directional pad dan empat action button, terdapat sepasang thumb stick yang diposisikan sejejer.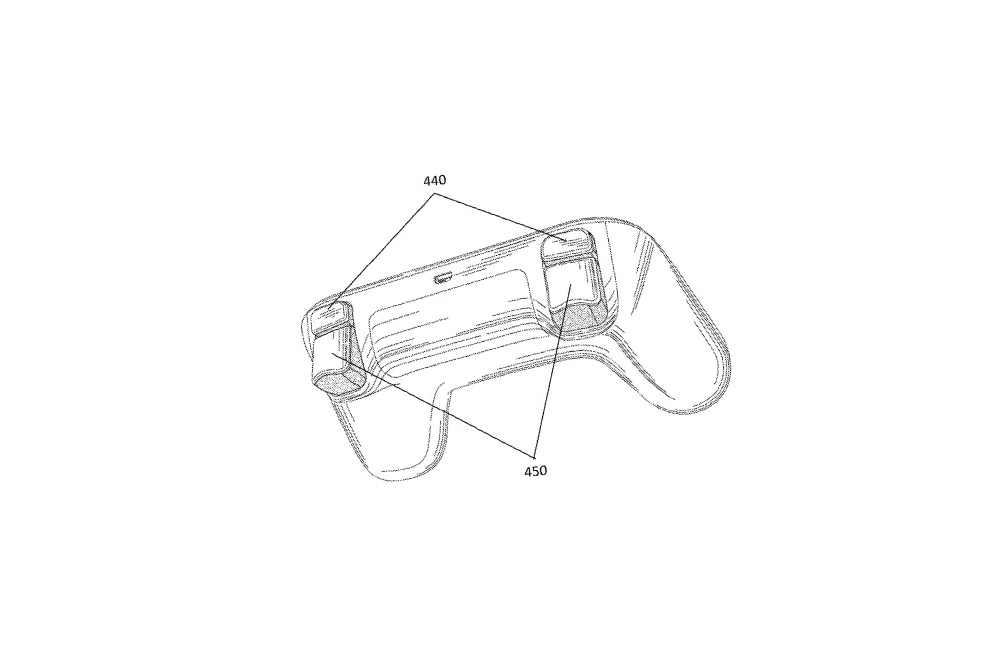 Namun berbeda dari DualShock 4 dengan touchpad-nya, gamepad Google ini menyajikan sejumlah tombol-tombol utility di sisi depan, dan salah satu yang menonjol adalah tombol berlogo microphone tak jauh dari joystick. Kehadirannya mengindikasikan dukungan fitur perintah suara, bisa jadi mengusung teknologi Google Assistant.
Selanjutnya, Anda akan menemukan empat buah trigger button di area depan, sebuah port micro-USB, dan (boleh jadi) panel pintu baterai seperti yang dimiliki controller Xbox One. Saya pribadi penasaran apakah Google turut membekalinya bersama opsi sambungan lain misalnya via kabel atau dongle Wi-Fi agar periferal bisa mendukung lebih banyak perangkat.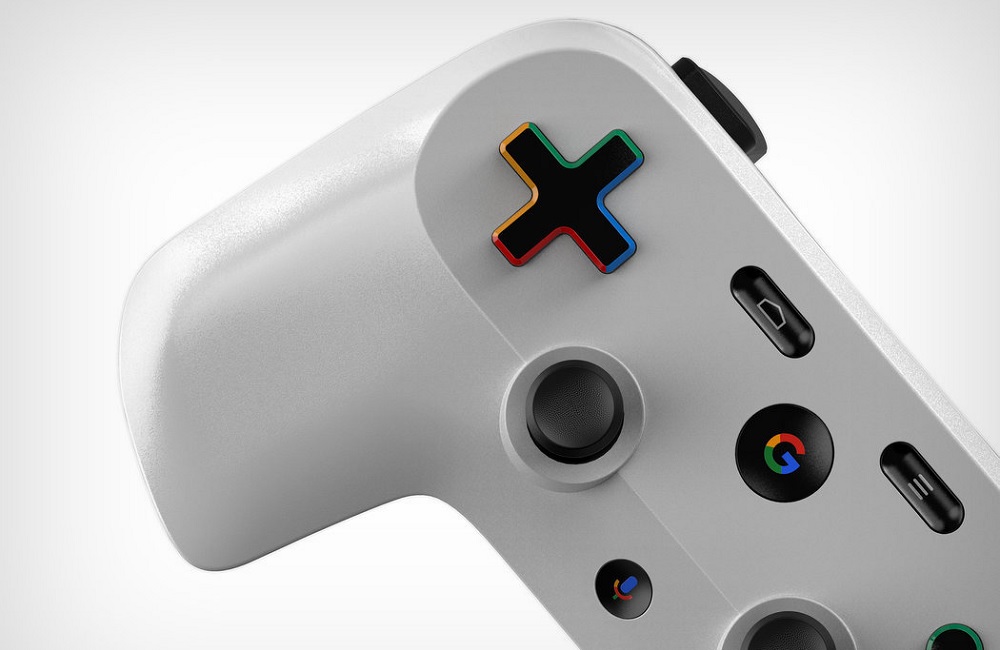 Menggunakan ilustrasi di paten sebagai petunjuk, YankoDesign telah menciptakan beberapa gambar versi render dari controller Google tersebut. Namun tentu saja ada peluang bagi sang produsen untuk mengubah wujud di versi retail-nya nanti. Saya menduga, Google akan mengungkap segala detail mengenainya, termasuk layanan Project Stream, di Game Developers Conference 2019 minggu depan.
Via The Verge.  Header: YankoDesign.
Are you sure to continue this transaction?
processing your transaction....