Prototipe Kacamata Pintar Intel Sama Sekali Tidak Kelihatan Seperti Gadget
Tanpa kamera, tanpa panel sentuh, perangkat bernama Vaunt ini bertugas memproyeksikan informasi kontekstual langsung ke retina pengguna
Glenn Kaonang - 6 February 2018
Intel membuat gebrakan dengan menyingkap prototipe kacamata pintar bernama Vaunt. Dipamerkan secara eksklusif kepada The Verge, Vaunt cukup istimewa karena penampilannya benar-benar menyerupai kacamata biasa dan sama sekali tidak kelihatan seperti gadget.
Tidak ada layar yang tertanam pada kedua lensanya. Yang ada hanyalah perpaduan semacam proyektor laser dan reflektor hologram pada lensa sebelah kanan. Perpaduan tersebut menghasilkan konten dalam tampilan monokrom berwarna merah, dengan resolusi sekitar 400 x 150 pixel.
Yang kedengaran begitu canggih, konten tersebut diproyeksikan langsung ke retina, sehingga semuanya akan selalu kelihatan fokus. Bukankah laser berbahaya bagi mata? Dalam kasus ini tidak, sebab laser yang diproyeksikan termasuk kategori Class 1 yang tidak berbahaya dan tidak memerlukan sertifikasi khusus.
Hasil proyeksinya tidak serta-merta muncul tepat di tengah pandangan pengguna, melainkan agak sedikit ke bawah. Menariknya, ketika pengguna sedang tidak melirik ke sana, hasil proyeksinya bakal sirna. Lirik kembali, maka informasi yang ditampilkan bakal kembali kelihatan.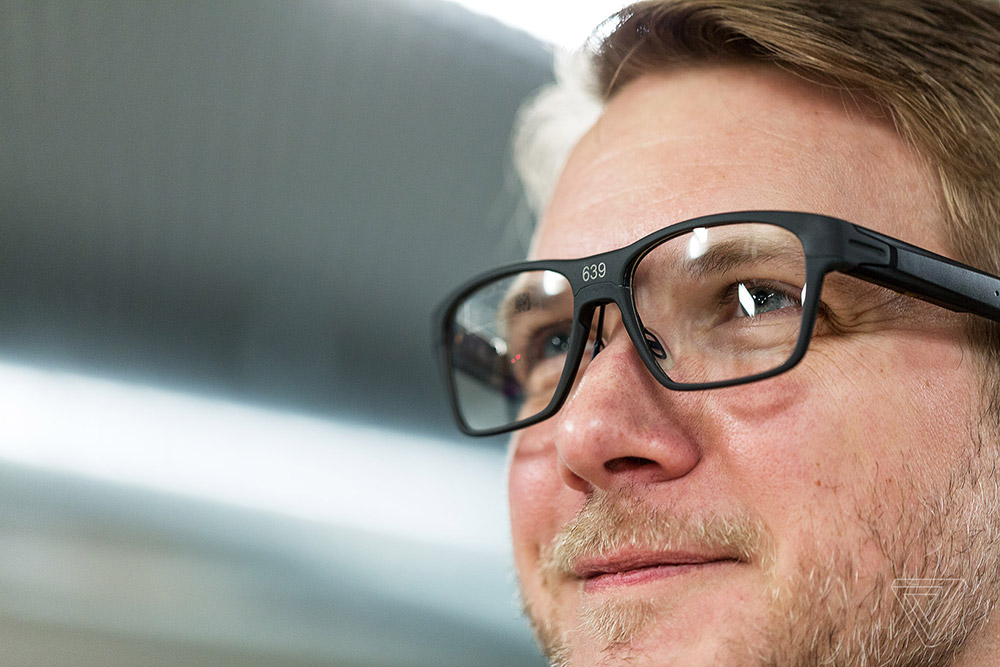 Orang-orang di sekitar juga tidak akan menyadari bahwa sedang ada informasi yang diproyeksikan ke retina kanan pengguna Vaunt, terkecuali mereka benar-benar memperhatikan dan menemukan ada bintik kecil merah yang tampak di lensa sebelah kanan. Aspek inilah yang semakin membuat Intel Vaunt tidak terkesan seperti gadget.
Hal ini jelas berbeda dari Google Glass atau Snap Spectacles. Vaunt bahkan tidak dilengkapi kamera. Fungsinya murni untuk menampilkan informasi seperti notifikasi, panduan navigasi, resep masakan, dan lain sebagainya.
Seluruh komponen elektroniknya, termasuk halnya accelerometer dan kompas untuk mendeteksi gerakan kepala, disimpan di sebagian kecil tangkai sebelah kiri dan kanan (di dekat bingkai), sehingga pengguna tak akan merasa berat sebelah. Bobot Vaunt sendiri pun diklaim tidak lebih dari 50 gram, meski di dalamnya tersimpan baterai yang bisa bertahan selama sekitar 18 jam dalam satu kali charge – kalau habis, tentu saja Vaunt masih bisa dipakai sebagai kacamata biasa.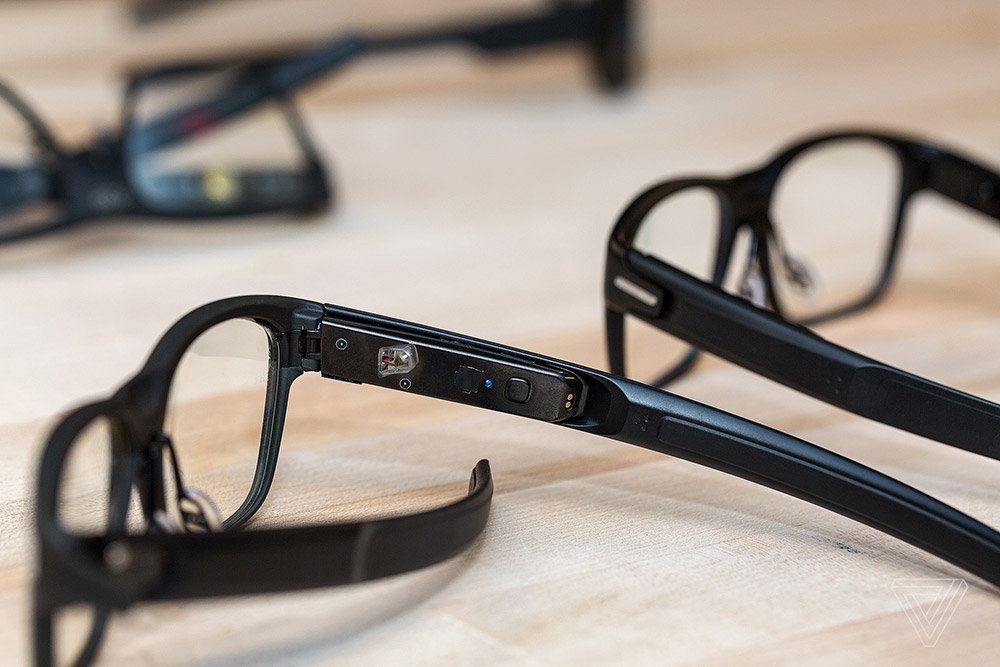 Vaunt juga tidak dilengkapi panel sentuh yang bisa membaca gesture jari. Ke depannya, Intel berencana menambahkan mikrofon agar Vaunt dapat menerima perintah suara dan digunakan bersama asisten virtual macam Alexa. Selebihnya, Intel akan mengandalkan AI untuk menyajikan informasi yang sesuai konteks tanpa harus menunggu input dari pengguna.
Contoh pemanfaatan AI ini adalah ketika pengguna sedang berjalan kaki di suatu area yang banyak dihuni rumah makan. Selagi menoleh ke suatu restoran, Vaunt akan menampilkan review konsumen dari Yelp secara otomatis, berdasarkan ke mana arah pandangan pengguna dan data lokasi dari smartphone (Vaunt menyambung via Bluetooth).
Intel membayangkan bakal ada desain yang bervariasi ketika Vaunt diluncurkan sebagai produk final nantinya. Namun rencana terdekat mereka adalah merilis produk ini ke tangan para developer terlebih dulu agar mereka bisa bereksperimen dengan fungsionalitasnya.
Sumber: The Verge.
Are you sure to continue this transaction?
processing your transaction....