Coba sebutkan bidang industri mana yang dewasa ini tidak melibatkan teknologi di dalamnya? Jelas bisa ditebak, antara hanya dalam hitungan jari atau tidak ada sama sekali yang melakukan itu.
Dari industri makanan hingga industri pakaian kini sudah merasakan kemajuan yang mungkin tidak terbayangkan sebelumnya dengan produk-produk teknologi informasi dan komunikasi yang telah ditanam di dalamnya. Tak ketinggalan, industri aviasi kini mengadopsi langkah serupa.
Data The SITA Airport IT Trends Survey 2016 memproyeksikan bahwa secara global peningkatan pendapatan bandara akan mencapai $158 miliar hingga akhir tahun, dengan investasi pada instrumen teknologi informasi menyentuh angka $9 miliar. Melihat tahun 2017, tren sehat ini diramalkan akan terus bertumbuh hingga lebih dari 50%, meningkatkan bujetnya dalam memanjakan para penumpang.
inter airport memfasilitasi mereka yang memiliki perhatian lebih kepada dunia aviasi dan teknologi lewat rangkaian eventinter airport South East Asia. "inter airport selalu menjadi garda terdepan dalam mengembangkan efisiensi dan operasi sebuah bandara," ujar Senior Manager Mack Brooks Exhibitions Asia Ltd. Kanokwara (Wendy) Anutarawatr.
inter airport South East Asia adalah tempat berkumpul profesional dunia aviasi dan kebandaraan terbesar se-Asia Tenggara. Exhibition yang dihadirkan di inter airport menyajikan perlengkapan, teknologi, perancangan, pelayanan, dan solusi bandara bagi mereka yang bergelut di industri ini. inter airport South East Asia adalah one-stop shop bagi airport professional.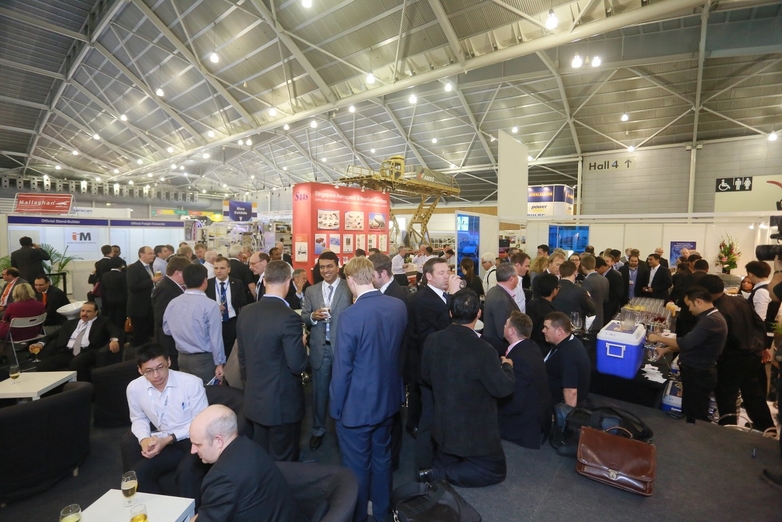 Gelaran tersebut ini berlangsung bersamaan dengan konferensi SMART Airports South East Asia yang akan menyajikan beragam topik dan informasi dari beragam pembicara yang memiliki pengaruh di industri ini.
Pasar smart airport disinyalir akan berkembang hingga US$19.33 miliar per tahun 2024. Ekspektasi ini perlu menjadi landasan bagi para pengelola bandara dalam implementasi 'bandara pintar', dan landasan yang kuat akan hadir bila para pelaku kaya akan pengetahuan.
Mendorong konsep dan gagasan tersebut, konferensi SMART Airports South East Asia akan menghadirkan para ahli yang akan berbagi mengenai bagaimana bandara yang ada di setiap negara dapat menghasilkan keuntungan dengan menerapkan best practice dari pengembangan dan rancangan smart airport.
Konferensi tersebut akan dibagi ke dalam empat sesi dengan empat pembahasan utama, yaitu:
Sesi Satu: Bandara sebagai pendorong pertumbuhan ekonomi dan pembaharuan perkotaan
Sesi Dua: Perancangan smart airport
Sesi Tiga: Desain bandara ramah lingkungan
Sesi Empat: Mendorong non-aeronautical revenue dan pertumbuhan komersil dari bandara.
Masih bertalian dengan rangkaian inter airport South East Asia, Singapore Aviation Academy (SAA) juga turut serta melangsungkan talkshow yang pembahasannya berkisar pada ranah-ranah penting yang berhubungan dengan bandara di Asia Tenggara. Dua topik utama yang akan dibahas adalah "Inovasi Sistem Pencahayaan di Lapangan Udara" oleh Keith Costall, Associate Speaker SAA dan Technical Services Director Perfect Airport Solutions Pte Ltd, dan "Best Practice dalam Penjaminan Sistem Penanganan Bagasi secara Teknis" oleh Lim Yi, Associate Speaker SAA dan Director of Business Strategy & Development (Asia Pacific) CHS Engineering Services.
"Kegiatan ini sangat memungkinkan pengelola bandara di setiap daerah untuk mendapatkan standar best practice internasional dari smart airport," jelas Wendy.
"Selama tiga hari itu, Anda tak cuma bisa mencoba peralatan dan teknologi bandara terbaik, namun juga dapat mengakses pembaruan yang ada di industri ini."
Konferensi dan exhibitioninter airport South East Asia akan berlangsung di MAX Atria, Singapore, pada tanggal 15 – 17 Februari 2017. Info lengkap mengenai inter airport South East Asia dan associate event yang ada di dalamnya serta bagaimana pendaftarannya, Anda dapat langsung mengakses situs resmi inter airport South East Asia.
–
Disclosure: Artikel ini adalah advertorial yang didukung oleh inter airport South East Asia.
DailySocial.id adalah portal berita startup dan inovasi teknologi. Kamu bisa menjadi member komunitas startup dan inovasi DailySocial.id, mengunduh laporan riset dan statistik seputar teknologi secara cuma-cuma, dan mengikuti berita startup Indonesia dan gadget terbaru.