Interview Session with dahmakan Co-Founder & CEO on "Cloud Kitchen" and its Potential Business
dahmakan is recruiting for its debut in Jakarta
Randi Eka - 11 August 2019
The term "cloud kitchen" is getting popular as a new approach in the food cycle business. Digging further into the concept, DailySocial just had an interview with one of dahmakan Co-Founder, Jonathan Weins.
Entering the conversation, Jon told us the concept of cloud kitchen. He said, "Cloud kitchen is basically a restaurant designed for the delivery purpose only, it is to cut costs and design (packaging) ready stock food."
Cloud kitchen providers mostly have no kiosk or exact building as common restaurants. However, they have different offers in terms of brand and products. A startup for cloud kitchen platform developer will serve as business middlemen between customers and kitchen stuff while providing delivery and transaction process.
A great opportunity in Southeast Asia
Jon explained one of the cloud kitchen signatures is advanced product innovation. Using a minimum capital, kitchen owners can brag for more distinct offers to minimize risks. Of the many potential and challenges, come various and high-quality menus. The kitchen partners compete for unique brands following the market share.
In South Asia's market, the trend gains positive feedback. Along with the flexible access and instant process.
"In Europe. people prefer cooking at home than ordering food, whereas in Southeast Asia food delivery becomes a habit of the young generation in particular. They're going to order food or having a takeaway," he added.
Getting deeper into the issue through what happened in Indonesia, this model been mushrooming since on-demand services arrived. Some areas provide delivery order via GoFood or GrabFood without dine-in options.
Besides cloud kitchen as a business, it is to create opportunities for SMEs and housewives to start low-investment food-producing.
dahmakan to land in Indonesia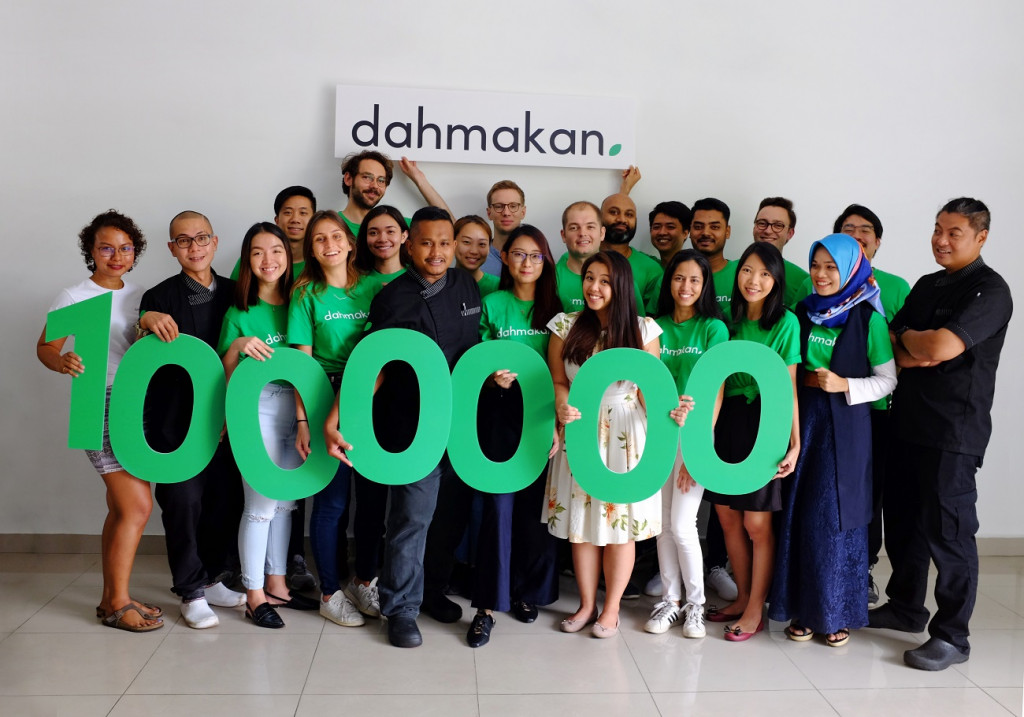 Customers have various options on dahmakan's app or website. In Kuala Lumpur as the native city, there are certain place and chefs to produce the menus. Some are the expat from starred hotels and restaurants. Thus, dahmakan has each unit to serve orders.
In each menu, attached the detailed information, such as food composition for reference. They are to expand in the last quarter of 2019 with a branch office in Indonesia.
"We are now recruiting for Indonesia's core team. They will create some new, compelling menus and prepare the tech operation for launching. We have some supportive investors with a good connection in Jakarta. It's our debut city before expanding services throughout Indonesia," further explained.
Before closing the interview, Jon revealed his company's mission to produce high-quality and affordable meals with easy access. What dahmakan offer is to fix the production and serving process using an efficient approach.
"Externally, we looked like cloud kitchen (usual), but we are fully redefined the whole cooking process using technology that 55% of food went cheaper from the restaurant price also given added value to the consumers," he said.
–
Original article is in Indonesian, translated by Kristin Siagian
Application Information Will Show Up Here
Thank you for Reading DailySocial.id
Starting at less than Rp 5.000/Day. You get unlimited access to DailySocial.id