Gadget
iOS 9 Siap Untuk Dirilis, 9.1 Sedang Diuji Coba Pada Pengembang
Masih seputar Apple Event kemarin. Tim Cook bersama brand Apple sukses mengumumkan beragam produk anyar, tak hanya dalam rupa perangkat namun juga serangkaian update sistem operasinya.
Dari segi software, Apple memiliki OS X untuk Mac, iOS untuk perangkat mobile, watchOS untuk perangkat wearable Apple Watch dan satu lagi tvOS yang memulai debutnya sebagai sistem operasi the new Apple TV yang diperkenalkan kemarin.
Ada satu kesamaan yang dimiliki oleh hampir setiap platform sistem operasi yang dimiliki Apple kecuali OS X yaitu Siri. Siri, asisten pribadi virtual kini hadir di hampir semua lini perangkat Apple kecuali Mac dan tentu saja ia semakin bertambah pintar.
Info Menarik:Apple Resmikan Dua Tablet Baru, iPad Pro dan iPad Mini 4
Jika Anda memiliki perangkat iOS, maka pada tanggal 16 nanti Anda bisa menikmati iOS 9 yang membawa perbaikan performa serta peningkatan stabilitas bagi perangkat iOS. Tak hanya itu, setiap perangkat yang sudah mendukung iOS 8 nantinya bisa juga menggunakan iOS 9.
Meski iOS 9 secara resmi belum dirilis dan masih dalam status GM atau Gold Master, ternyata Apple sudah menyiapkan update iOS 9.1 untuk diuji coba oleh para pengembang. iOS 9.1 diprediksi bakal diluncurkan bersamaan dengan iPad Pro yang akan mulai tersedia pada November mendatang.
Meski belum terlalu banyak informasi mengenai iOS 9.1 namun berdasarkan pengamatan dari The Next Web, iOS 9.1 mendapatkan penambahan beberapa emoji baru untuk setiap kategorinya. Ada emoji kepiting, singa, medali hingga satelit.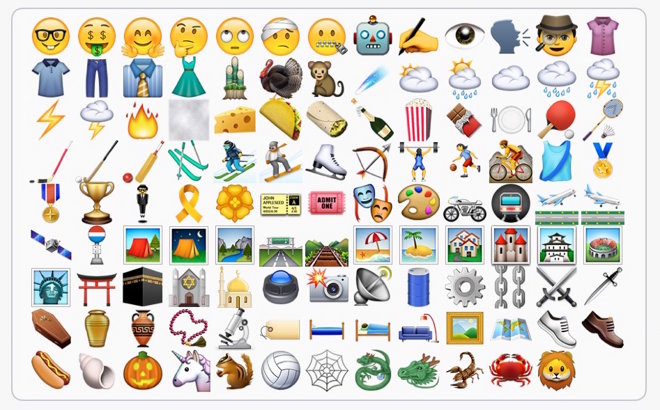 Cukup menarik juga bahwa ternyata Apple menaruh perhatian pada penambahan emoji pada sistem operasi mobile-nya. Emoji sendiri kini sudah digunakan secara luas oleh para pengguna smartphone untuk lebih menghidupkan komunikasi yang dilakukan. Berdasarkan 9to5Mac, iOS 9.1 membawa dukungan Live Photos, Apple Pencil serta 3D Touch API.
Info Menarik:Apple Watch Kini Hadir dalam Sentuhan Mewah Hermes dan Disertai OS Baru
Seperti yang kita tahu, 3D Touch adalah fitur interaksi baru yang nantinya akan hadir pada iPhone 6s dan 6s Plus. Fitur ini mampu menghadirkan interaksi UI yang berbeda-beda tergantung kekuatan tekanan yang dilakukan oleh penggunanya.
Semoga saja nantinya iOS 9 seperti apa yang dijanjikan oleh Apple dimana perbaikan performa serta peningkatan stabilitas menjadi perhatian utama. Jangan sampai iOS 9 menjadi sama dengan iOS 8 yang lalu dimana terdapat banyak sekali bug fatal seperti hilangnya sinyal dan sulit tersambung dengan koneksi WiFi.
Sumber: iMore | The Next Web | 9to5Mac
Are you sure to continue this transaction?
processing your transaction....