iSeller Announced Series A+ Funding Led by Mandiri Capital Indonesia
Tighten its position as omni-channel based point of sales
Randi Eka - 29 September 2020
iSeller as an omnichannel based point of sales developer startup, today (29/9) announced the acquisition of extended funding in series A+. This strategic round was led by Mandiri Capital Indonesia with the participation of several investors who weren't further mentioned.
The fresh funds will be used to streamline domestic expansion plans and accelerate merchant acquisitions. Product development and innovation will also be a priority, particularly to improve the capabilities of inclusive financial services on the platform.
Founded in 2017, iSeller provides an integrated digital cashier application, online store, and payment aggregator. The goal is to combine all aspects of offline to online business in one central dashboard. This concept is its value proposition compared to other POS platforms.
In his remarks, iSeller Founder & CEO Jimmy Petrus said, "By combining offline and online sales channels on one platform, all aspects of the business can be holistically centralized from transactions, inventory, customers to bookkeeping; thus making business management and development easier. effective and efficient. "
The omnichannel based solution is quite relevant. The research entitled "2020 Ecommerce Fulfillment Trends Report" revealed 86% of respondents, who are e-commerce merchants, sell their merchandise on more than one channel. Not a few also sell through social media. In the future, 69% of merchants plan to continue increasing their online sales channels.
Apart from iSeller, in Indonesia so far there have been several startups that have tried to offer similar solutions, two of which are Clodeo and Jubelio.
iSeller business growth
With a SaaS concept, users can subscribe to their services according to their business scale. iSeller received initial funding at the end of 2018. Jimmy claims, his business managed to achieve growth of up to 300% YoY from the number of merchant acquisitions or annual revenue. They target various types of businesses, from retail, F&B, lifestyle, to services.
The investment by MCI will also open up opportunities for strategic cooperation between Bank Mandiri and iSeller, including related to product and service integration to facilitate the 200 thousand merchants who have joined the Mandiri network throughout Indonesia.
"We are very pleased to be able to join iSeller in funding this time, we practically see a value proposition from iSeller that can synergize with Mandiri's vision, strategy, and digital financial initiatives in the future. Apart from financial support, we believe in strategic collaboration with merchant ecosystems and groups. Mandiri business can further support iSeller growth to achieve profitability," Mandiri Capital Indonesia's CEO, Eddi Danusaputro said.
In the midst of a pandemic, the iSeller business is said to keep growing. One of the triggering factors is the increasing need for businesses to go online. Currently the platform has also been integrated with popular payment systems such as Gopay and Ovo; also an integrated delivery system with JNE, GoSend, and GrabExpress options.
"Since the start of the PSBB in March, we have received a 3x increase in demand, especially for online channel needs, including online retail stores and some of our latest innovations such as F&B online ordering and eMenu for contactless dining," said iSeller CCO Kevin Venturra.
According to the latest research report conducted by DSResearch with Mandiri Capital Indonesia, there are three main problems that are often faced by SMEs in Indonesia, namely those related to Financial, Operational, and Expansion. SaaS service models such as those released by iSeller have proven to be contributing to business growth, resolving these issues agile.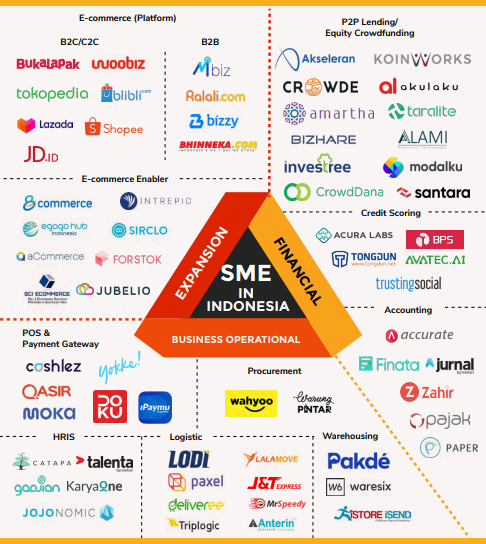 – Original article is in Indonesian, translated by Kristin Siagian
Application Information Will Show Up Here