JWT Intelligence's Tech Trends in 2015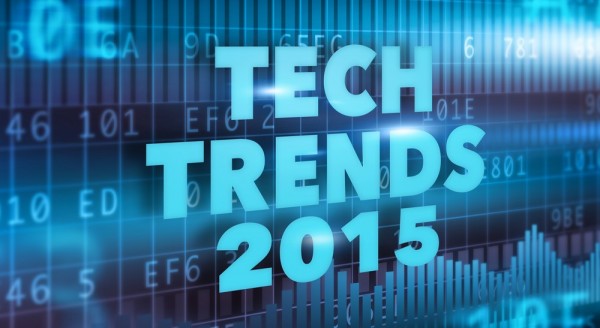 JWT Intelligence's Tech Trends in 2015
Presenting an annual report has been a routine for JWT Intelligence, and this year's not an exception. In fact, this year's report, which is entitled "The Future 100", is its ninth so far, in which the institution put all of its prediction on the upcoming trend of Culture, Beauty, Brands, Food and Drinks, Innovation, Lifestyle, Luxury, Retail, Sustainability, Travel, and Technology in 2015, with the latter being our focus of discussion.
1. Peer-to-Peer Payments
This concept might be unheard of to some. In simple terms, peer-to-peer payments is a cash electronic payment system that enables everyone to send money directly to merchants or other fellow customers who don't support payment through credit cards. There are examples to this technology, such as Snapchat's Snapcash and Google's Google Wallet.
Why is this technology interesting, then?
With peer-to-peer payments, sending money is as easy as writing cheques. You're only one click away from doing transactions with e-commerce traders or having bank transfers to your pals.
2. Professional Content Creation Goes Mobile
As time goes by, smartphones get much better. The installed camera technology, for instance, has gone through series of improvement. With better camera technology installed, your smartphone may act as your own portable studio, as you can capture, edit, and record anything you want. Loads of apps are there to accommodate your crave of being a professional content creator, just take a look at Snapseed, SKRWT, and INA's champion Jepret Story.
How would this technology steal our attention?
Well, it turns amateurs into professionals, allowing practically anyone to do citizen journalism and produce crowdsource content like a pro. What else do you expect?
3. Businesses Look to Cloud
Who hasn't heard of cloud computation technology? It's been such a hit, and JWT Intelligence foresaw it attaining even more fame this year. More and more entities will apply this technology, from long-established firms to newborn startups.
There are limitless possibilities that people can generate from this cloud computation technology. Thousands even millions are currently shifting their mindset from needing technologies to making Technology as A Service, thanks to this technology.
Do we still need to describe why this technology will be the next trend in 2015?
There are still many other engaging topics presented in the JWT Intelligence's "The Future 100", check out this link to have a full access to all of it.
DailySocial.id adalah portal berita startup dan inovasi teknologi. Kamu bisa menjadi member komunitas startup dan inovasi DailySocial.id, mengunduh laporan riset dan statistik seputar teknologi secara cuma-cuma, dan mengikuti berita startup Indonesia dan gadget terbaru.