Kejora-SBI Orbit Fund Invests on Bicycle Electric Motorcycle Battery Developer
SWAP Battery System offers portable battery products for electric motorcycles that can be exchanged quickly via the app
In order to encourage the growth of electric motor users in the country, PT SWAP Energi Indonesia launched the "SWAP Battery System" innovation. Was founded in 2019, the SWAP Smart System intends to answer the needs of motorcyclists with high mobility who want to switch to electric motorbikes but are reluctant to spend hours charging their motorbike batteries.
In particular, the SWAP Battery System offers a 9-second battery-swapping innovation that has been distributed across hundreds of strategic points in Jakarta. Users no longer need to experience queuing processes such as filling up at gas stations; simply open the SWAP application (with a claimed savings of around 25% compared to gasoline) and immediately exchange batteries at the nearest SWAPPoin. This technology has been adapted by PT Smoot Motor Indonesia through the output of its newest smart electric motor called SMOOT Tempur.
"By switching to SMOOT motorcycles that are environmentally friendly and integrated with the SWAP Battery System, riders don't have to worry when they have to travel long distances on electric motorcycles; they can enjoy savings in daily transportation costs while making a positive contribution through reducing air pollution," PT Smooth Motor Indonesia's Founder and CEO, Irwan Tjahaja said.
Claiming to have a significant difference with other similar service providers, SMOOT is referred to as a "smart" electric motor because it starts from a motor, battery, battery exchange place (SWAPPoin); everything is connected in a SWAP application. SMOOT users can always monitor the latest battery status and also the location of the motor. Nevertheless, for user's convenience and security, SMOOT is equipped with an anti-theft system that can also be accessed through the application when the vehicle is lost or stolen.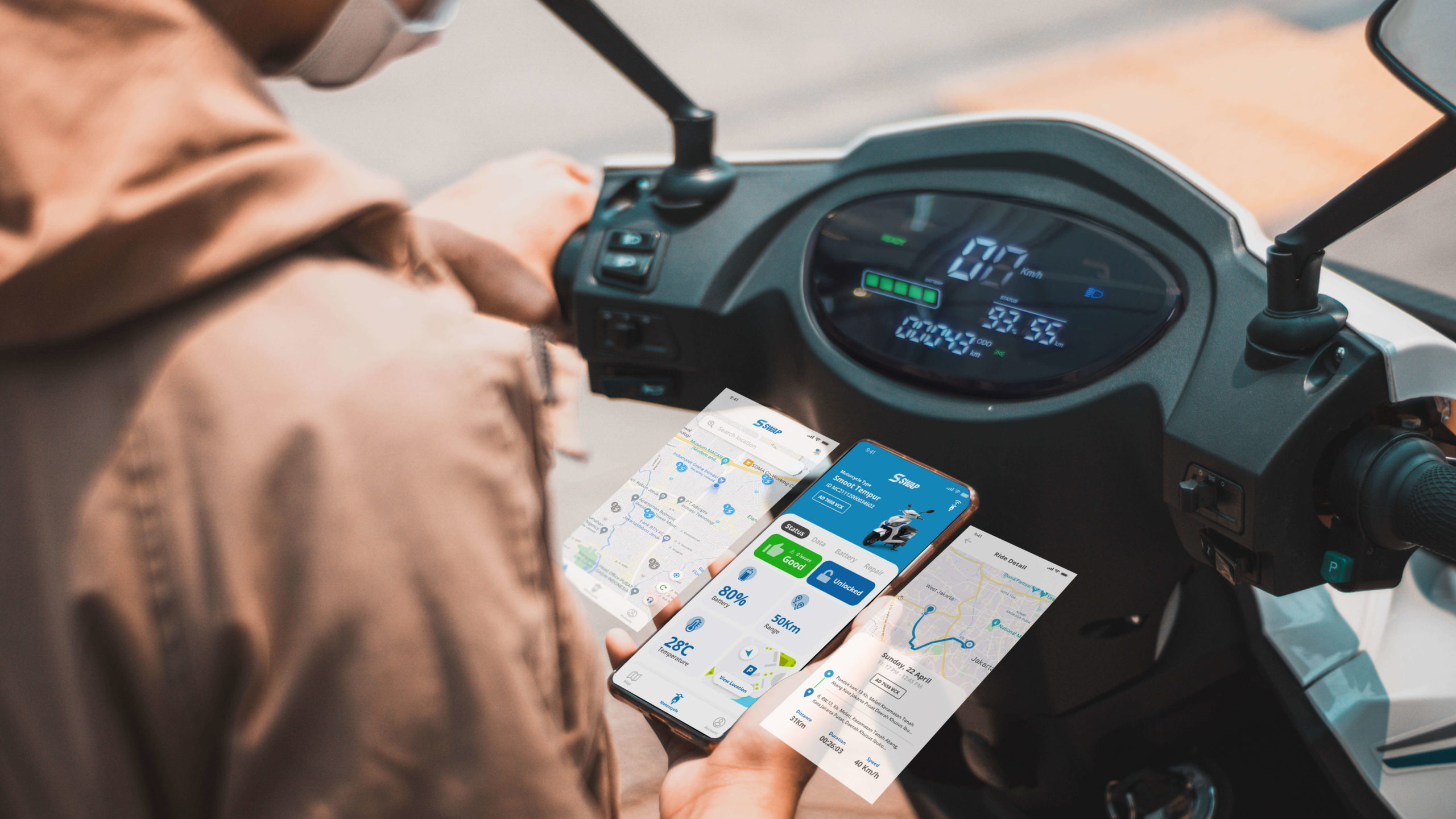 Investment from Kejora-SBI Orbit Fund
SWAP has received seed funding from Kejora-SBI Orbit Fund, which is a venture capital funding collaboration between Kejora Capital and SBI Holdings. In particular, since its initial launch, Kejora-SBI Orbit Fund intends to invest in startups that focus on the Indonesian market. In its debut, Kejora-SBI Orbit Fund committed to disburse $30 million.
Welcome to Premium Content
Become a DailySocial.id Subscription, you can get unlimited access to discover the best minds of innovation and to perceive the finest tech journalism products in Indonesia. Learn more
Single Article

Access anytime, only this article.

Starting at

Rp 7,000 /article

Subscription

Unlimited access premium content.

Starting at

Rp 150,000 /month
Login or create account to access premium content
Are you sure to continue this transaction?
processing your transaction....