Kelas Pintar's Strategy Amid the Crowd Competition of Edtech Players
Some services and features are developed to support the adaptation of new normal at school
Prayogo Ryza - 3 June 2020
Kelas Pintar, a service under the auspices of PT Extramarks Education Indonesia tries to stir up the competition in the education technology service market in Indonesia. Begin its operation in 2017, they carry a subscription business model for a variety of distinctive features of distance learning.
PT Extramarks Education Indonesia, led by Fernando Uffie, is part of the Extramarks global brand that was founded in 2007 by Atul Kulshrestha. Apart from Indonesia, the Extramarks brand is also operated in India, South Africa, and several Middle Eastern countries.
Fernando explained to DailySocial, Kelas Pintar is an integrated online learning solution designed to increase interest in learning and understanding of the material. Their main focus is on the synergy of the roles of teachers, schools, and parents in the learning process.
One example of a reliable feature is Sekolah, allowing teachers to create online classes. Teachers can also hold online exams and monitor their students directly, therefore, the teaching and learning experience is made as comfortable and as close as possible to the classroom in general.
"To date, the Kelas Pintar application has been installed in more than 100 thousand devices and used by more than 100 schools. As general note, Kelas Pintar is accessible through web or applications based on Android and iOS," Fernando said.
Indonesian edtech industry
Fernando explained, in addition to blended learning concepts (combining online-offline learning), Kelas Pintar also presents some features prerequisites with technology, such as a monitoring system that can be used as a reference to analyze the learning processes, reports, to online classes.
AI is also applied in the body of the Smart Class, functions to create learning systems and process data from student questions.
"Kelas Pintar is equipped with artificial intelligence technology that enables the system to 'learn' and process data from student questions. Used to provide solutions quickly and precisely to solve student problems in the learning process," Fernando added.
In the last five years, the growth of the education technology services and industry have indeed been unstoppable. Every year there are new players with new concepts or the latest innovations that come from more mature players. The form is also diverse from online tutoring, video on demand, and lessons packed with gamification.
It takes differentiation for businesses to stay relevant in the midst of competition. Indonesia's large education market still holds a lot of potentials to be explored, especially on a technology basis.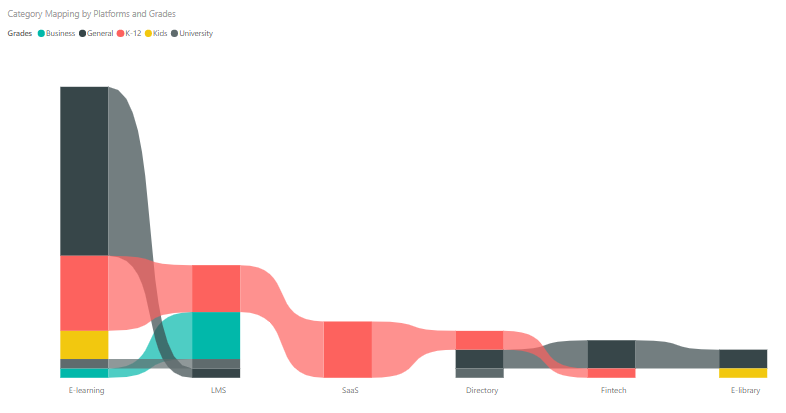 Fernando himself believes that the rise of many players in the education technology industry is important enough to accelerate Indonesian education quality.
"Because we believe, when educating the nation's life becomes the goal of a state, then it is our duty to ensure all children can have a high-quality education," added Fernando.
Future plans
Using a subscription business model, both for individual and corporate customers (schools or educational institutions), Kelas Pintar is quite optimistic about the solution offered. One of them is the Sekolah feature developed to help the adoption of new normal education.
"We want to reach out to more education stakeholders, be it students, teachers, parents, and schools, therefore they can benefit from Kelas Pintar solution," Fernando explained their future plans.
– Original article is in Indonesian, translated by Kristin Siagian