Tak Mau Kalah dari Spotify, Apple Music Kini Sajikan Lirik dari Genius
Sebaliknya, Genius menjadikan Apple Music sebagai pemutar musik resmi pada platform-nya
Glenn Kaonang - 12 October 2018
Pengguna Spotify semestinya tahu bahwa ketika mendengarkan sejumlah lagu yang populer, kita dapat melihat lirik sekaligus cerita singkat di balik pembuatan lagu tersebut. Spotify menyebutnya dengan istilah "Behind the Lyrics", dan itu merupakan buah kerja sama mereka dengan platform bernama Genius sejak tahun 2016.
Sekarang, giliran Apple Music yang bekerja sama dengan Genius. Kompetitor terbesar Spotify itu kini bakal menampilkan ribuan lirik lagu yang berasal dari database Genius di samping yang sudah ada. Bedanya, yang disuguhkan hanya sebatas lirik, tanpa informasi trivia seperti di Spotify.
Yang unik adalah bagaimana kemitraan ini bekerja di dua sisi sekaligus. Pada sisi Genius, mereka memutuskan untuk menjadikan Apple Music sebagai pemutar musik resminya. Jadi ketika pengguna mengakses lirik di situs atau aplikasi Genius, mereka dapat mendengarkan lagunya yang diputar langsung dari Apple Music.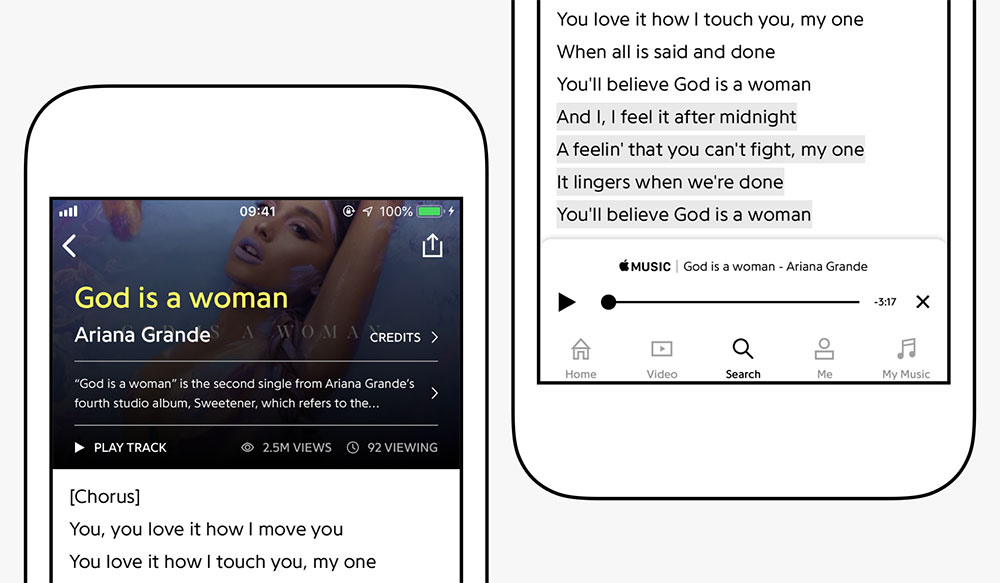 Syaratnya tentu saja pengguna harus menjadi pelanggan Apple Music terlebih dulu, lalu login menggunakan akunnya masing-masing di situs atau aplikasi Genius. Buat non-pelanggan, yang akan diputar hanya sebatas preview berdurasi 30 detik saja.
Meski dampaknya mungkin tidak terlalu besar, kemitraan ini tentu akan sedikit merugikan Spotify. Pasalnya, pengguna yang mencari lirik lagu maupun informasi-informasi trivia di platform Genius bakal otomatis diarahkan ke Apple Music.
Spotify memang masih lebih unggul perihal jumlah pelanggan berbayar; 83 juta pelanggan (per Juli 2018) dibandingkan Apple Music yang hanya 40 juta (per April 2018). Meski demikian, Spotify butuh waktu hampir 10 tahun untuk mencapainya, sedangkan Apple Music baru berusia sekitar tiga tahun.
Are you sure to continue this transaction?
processing your transaction....