Kesan Mereka yang Sudah Mencoba Super NES Classic Edition
Reviewer menyambut SNES Classic Edition dengan sangat antusias.
Yoga Wisesa - 2 October 2017
Super NES Classic Edition ialah perangkat baru yang dirancang untuk mengemulasikan penyajian console terpopuler di era 16-bit, Super Nintendo Entertainment System. Bukan rahasia lagi, pengembangan Super NES Classic Edition didorong oleh kesuksesan NES 'Mini' yang dilepas di akhir 2016. Produk diumumkan resmi di bulan Juni kemarin, setelah eksistensinya terungkap secara tak disengaja.
Peluncuran Super NES Classic Edition dilakukan pada tanggal 29 September 2017, bertepatan dengan hari ulang tahun pelepasan Nintendo 64 ke-21 di Amerika Utara. Penyajiannya memang mirip NES Mini, tapi SNES Classic Edition dibundel bersama, Star Fox 2, sekuel game action sci-fi yang tak pernah Nintendo rilis dan dilengkapi banyak penyempurnaan. Sejumlah media sudah memublikasikan review Super NES Classic Edition, dan repons mereka terdengar sangat antusias.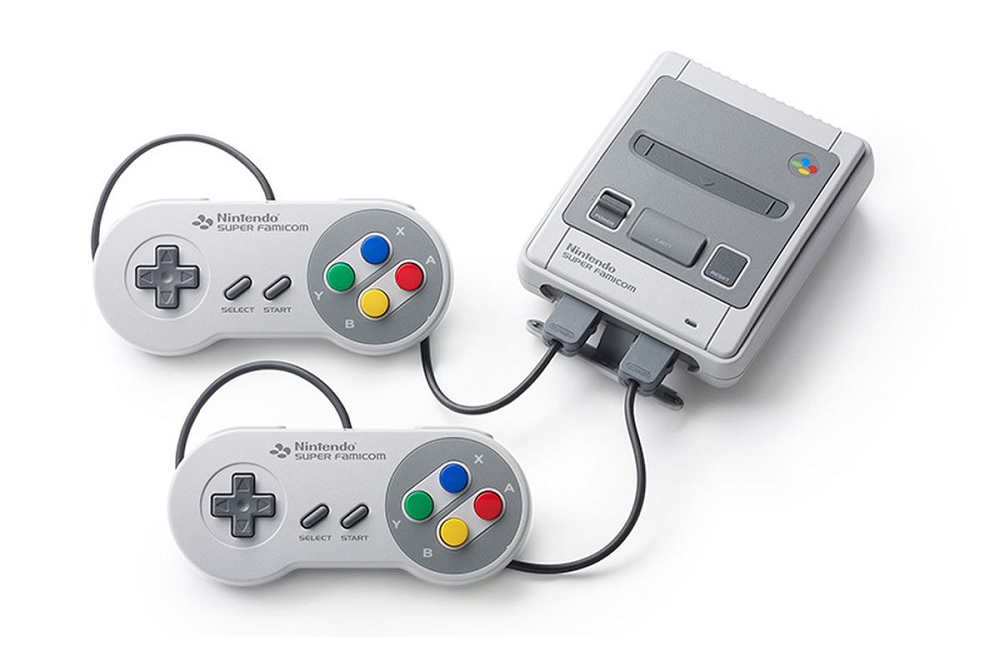 TechRadar memberikan nilai 4,5 dari 5 bintang. Reviewer Jon Porter mengapresiasi bagaimana Nintendo betul-betul memerhatikan detail pada desain, serta dalam pemilihan game - ia tak lupa memuji kehadiran Star Fox 2. Perangkat bisa segera dinikmati begitu dikeluarkan dari bungkusnya: SNES Classic Edition dibekali dua unit controller, dan kali ini kabelnya juga lebih panjang (inilah keluhan utama pada NES Mini).
Bagi Eurogamer, Star Fox 2 memang merupakan bonus menarik, tapi keindahan dari SNES Classic Edition adalah kemampuannya membuktikan bagaimana game-game lawas yang dibundel dalam console masih terasa mengesankan ketika dimainkan saat ini. Selain itu, sistem emulator ini juga didesain indah dan lucu, ideal untuk menghidangkan pengalaman retrogaming, membedakan SNES Mini dengan penawaran sejenis.
SNES Classic Edition mendapatkan skor sempurna dari Stuff. Bagi pengulas, console retro modern tersebut tersuguh mengagumkan, apalagi dibundel bersama koleksi permainan yang fenomenal dan dibanderol hanya seperempat dari harga Nintendo Switch. SNES Mini membuktikan bahwa bahkan di era 4K gaming yang diujungtombaki judul-judul seperti Uncharted: The Lost Legacy dan Destiny, konten 16-bit masih tampil begitu menawan.
TechCrunch mengulas SNES Classic Edition dengan cara unik. Reviewer Devin Coldewey membahas singkat seluruh 21 permainan yang ada di sana serta mengungkapkan tip-tipnya. Dan di akhir artikel, Coldewey menyampaikan bahwa ia sangat merekomendasikan console ini. Menurutnya, SNES Mini siap menghidangkan gameplay berdurasi ratusan jam bagi segala jenis gamer penggemar judul-judul retro. Harga US$ 80-nya juga sangat murah.
Seperti Stuff, The Guardian juga memberikan skor paling tinggi. Sang pengulas menjelaskan, SNES Mini adalah perangkat terbaik bagi gamer veteran untuk memperkenalkan dan membagikan kenangannya pada anak mereka, serta bernostalgia dengan kawan-kawan dan saudara. Ada banyak hal bisa pelajari dari keindahan, kesenangan, serta aspek kreativitas dari 21 permainan yang ada di SNES Classic Edition.