Seed Adalah MMO Simulasi Berskala Masif yang Meleburkan Elemen Sejumlah Sub-Genre Strategi
Ribuan pemain akan berinteraksi dan berkolaborasi dalam sebuah dunia yang persistent
Glenn Kaonang - 17 July 2018
Selama beberapa tahun terakhir, sebuah startup bernama Improbable berhasil mencuri perhatian industri gaming, terutama di mata developer indie yang tertarik mengembangkan game MMO (massively multiplayer online), dan bahkan Google sekalipun. Platform yang mereka kembangkan, SpatialOS, dirancang supaya developer bisa berfokus pada komponen utama game-nya, dan tidak usah memusingkan elemen online-nya.
Hingga kini memang belum banyak game yang memanfaatkannya, dan beberapa malah masih dalam tahap pengembangan awal (pre-alpha). Seperti salah satunya game berjudul Seed garapan Klang Games berikut ini. Yang unik dari Seed adalah peleburan elemen-elemen dari banyak genre sekaligus, mulai dari RTS, 4X, simulasi sampai survival.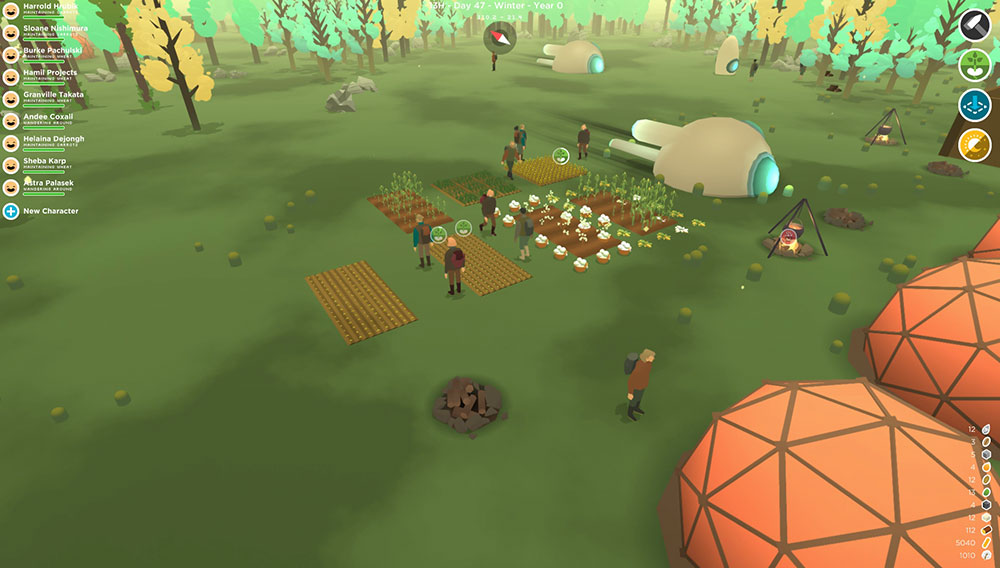 Dalam Seed, tugas pemain pada dasarnya adalah mengendalikan sejumlah karakter yang tengah berusaha membangun ulang peradaban di suatu planet asing usai meninggalkan Bumi. Kira-kira seperti The Sims, tapi jauh lebih kompleks, apalagi karena Seed merupakan sebuah game MMO.
Berkat platform rancangan Improbable, ribuan pemain Seed (dengan sejumlah karakternya masing-masing) dapat bertemu dan berkolaborasi dalam misi kolonisasi atas planet tersebut. Interaksi antar pemain yang berujung pada pengambilan keputusan demi keputusan bakal berdampak langsung pada kesehatan ekonomi di planet tersebut.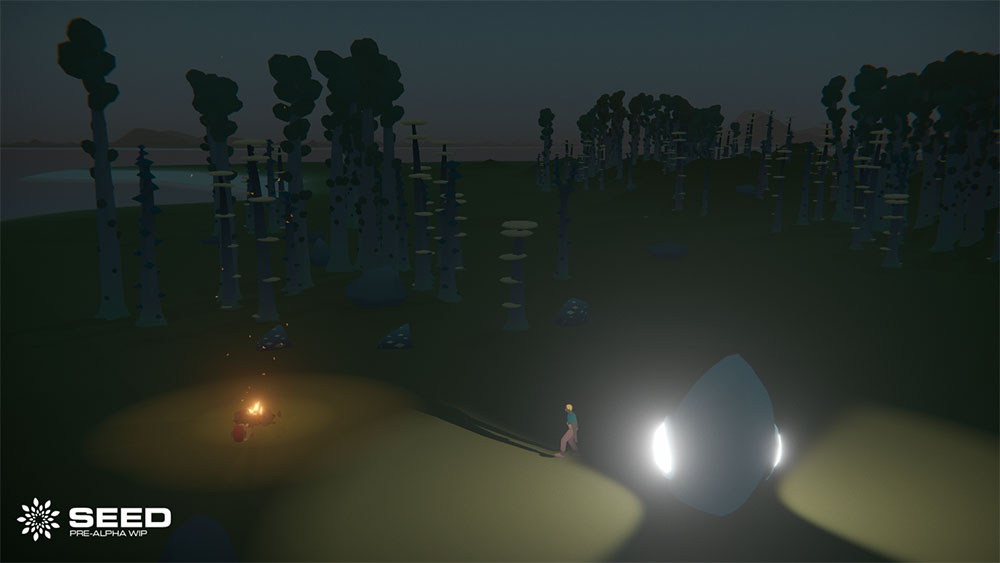 Filosofi community-driven ini pasti bakal mengingatkan kita pada EVE Online, dan ternyata sejumlah pentolan Klang Games memang punya pengalaman dalam pengerjaan EVE. Pada akhirnya, skenario endgame Seed bisa sangat beragam tergantung bagaimana pemain berinteraksi satu sama lain dalam upaya kolonisasinya.
Video teaser Seed yang ada di bawah masih berstatus pre-alpha, akan tetapi kita bisa mendapatkan gambaran terkait skala masifnya yang dipadukan dengan dunia yang persistent. Seed belum punya jadwal rilis, akan tetapi pengembangnya semestinya bakal bekerja lebih keras mewujudkannya usai mendapat suntikan dana investasi segar sebesar $8,95 juta belum lama ini.
Via: TechCrunch.
Are you sure to continue this transaction?
processing your transaction....