Berawal dari sebuah ide untuk mengumpulkan para angel investor di Asia Tenggara, ASEAN Angel Investor secara resmi dibentuk pada awal November 2016. Indonesia yang diwakilkan oleh Angel Investment Network Indonesia (ANGIN) telah mendapatkan penawaran dari Malaysian Business Angel Network (MBAN) empat bulan sebelumnya untuk membuat sebuah platform baru yang bisa berfungsi sebagai agregator para angel investor di seluruh kawasan Asia Tenggara.
"Setelah melalui proses negosiasi dan perbincangan yang cukup intens akhirnya ASEAN Angel Investor di resmikan di Kuala Lumpur dalam acara World Islamic Economic Forum dan MBAN Summit. Turut hadir yang menandatangani kesepakatan tersebut adalah perwakilan ANGIN dan tentunya dari BANSEA," kata Head of Angel Investment Network Indonesia (ANGIN) David Soukhasing kepada DailySocial.
Dengan dibentuknya AAA, diharapkan bisa memberikan keuntungan lebih untuk startup Indonesia, yang ingin melakukan ekspansi ke kawasan Asia Tenggara. hal tersebut yang kemudian menjadi salah satu fokus dari AAA.
"Bukan hanya membangun platform secara online dan offline AAA juga ingin memfasilitasi berbagai informasi, komunikasi di seluruh kawasan Asia Tenggara terutama para pemain kuncinya," kata David.
Ditambahkan pula oleh David saat ini sudah banyak entrepreneur yang tersebar di seluruh Asia Tenggara namun masih belum memiliki informasi yang jelas dan transparan tentang hal apa saja yang dilakukan para entrepreneur di masing-masing negara. AAA berkomitmen untuk menciptakan kesempatan lebih untuk berkolaborasi dan berbagi, sebuah platform yang bisa saling menguntungkan.
Terdapat 7 jaringan yang tergabung dalam AAA, diantaranya adalah, Vietnam dengan HATCH Ventures, Cambodia Investors Corporation, The Bangkok Venture Club, Business Angel Network South East Asia (BANSEA) dari Singapura, 1000 Angels asal Filipina, Malaysian Business Angel Network (MBAN) dan Angel Investment Network Indonesia (ANGIN).
Peranan ANGIN untuk AAA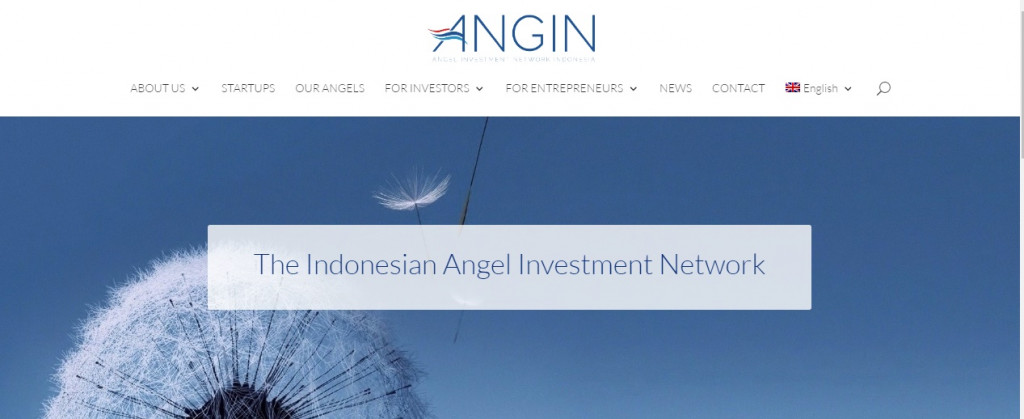 Fokus utama dari ANGIN melalui AAA adalah memperkenalkan startup Indonesia kepada angel investor lainnya di Asia Tenggara dan memiliki kesempatan untuk melakukan ekspansi dengan berbagai dukungan yang bisa dipercaya. Selain itu AAA juga memberikan kesempatan untuk memberikan edukasi yang tepat kepada startup, mengikuti kegiatan akselerator dan inkubator di negara yang tergabung dalam AAA.
Selama ini ANGIN telah mendukung usaha para startup baru untuk mendapatkan funding. Saat ini ANGIN mengklaim telah memiliki 40 angel investor dan telah membina hubungan baik dengan 50 venture capital, private equity dan para angel investor. AAA merupakan kelanjutan dari peranan ANGIN untuk membantu lebih banyak lagi startup Indonesia yang masih kesulitan untuk mendapatkan pendanaan.
"Ketika Anda memutuskan untuk menjadi entrepreneur terutama yang tidak memiliki cukup dana mendapatkan pendanaan untuk memulai usaha merupakan hal yang paling sulit. Terutama jika Anda terkendala dengan bahasa, tidak mengetahui dengan baik proses investasi dan lainnya, untuk itu mendapatkan dukungan dari pihak yang tepat tentunya bisa mempermudah jalannya usaha," kata David.
Indonesia sudah menjadi negara tujuan para investor untuk berinvestasi, mulai dari venture capital hingga investor individual semua memiliki minat yang cukup besar untuk menanamkan modal di startup asal Indonesia. Kontribusi yang ingin diberikan oleh ANGIN kepada AAA dalam hal ini adalah untuk berbagi pengalaman tentang relasi yang sebelumnya telah dijalin kepada entrepreneur asal Indonesia.
"Saat ini ANGIN telah menyelesaikan deal dengan 15 startup dan telah memberikan fasilitasi kepada 30 startup sebelumnya. Bukan hanya dalam hal pendanaan ANGIN juga senantiasa memberikan strategi penetrasi pasar untuk investor juga portofolio perusahaan. Kami tidak hanya membatasi kepada bisnis 'brick and mortar' yang kebanyakan dicari oleh investor, namun juga kemampuan untuk skalabilitas yang akan menguntungkan dari kolaborasi ini," kata David.
Selain itu AAA juga ingin menciptakan jaringan angel investor yang berkualitas dan bisa bekerja sama dengan berbagai startup di Asia Tenggara. Salah satu kegiatan yang juga akan diberikan kepada para angel investor adalah pelatihan yang diberikan oleh Alpha JWC, yang diperuntukkan secara khusus untuk para angel investor juga calon pemberi dana.
"Setiap negara di Asia memiliki cara dan proses yang berbeda dalam hal melakukan manajemen bisnis, dalam hal ini semua angel investor yang bergabung dalam AAA bisa mendapatkan esensi yang diperlukan dari masing-masing negara bagaimana menjadi angel investor yang baik," kata David.
Rencana dan target AAA
Masih banyak target yang ingin dicapai oleh AAA untuk meningkatkan kualitas angel investor dan tentunya startup di kawasan Asia Tenggara. Namun secara spesifik ada beberapa target yang menjadi prioritas dari AAA pasca diresmikan, di antaranya adalah pemberian investasi antar negara, pendanaan yang telah disepakati dan pendanaan yang menguntungkan dari platform dalam hal ini AAA terkait dengan ekspansi pasar.
"Tentunya bukan hal yang mudah untuk dijalani, namun kami berkomitmen untuk menyediakan ekosistem dalam cara yang berbeda, termasuk dalam hal regulasi, kami berusaha untuk bekerja lebih baik lagi," tutup David.
DailySocial.id adalah portal berita startup dan inovasi teknologi. Kamu bisa menjadi member komunitas startup dan inovasi DailySocial.id, mengunduh laporan riset dan statistik seputar teknologi secara cuma-cuma, dan mengikuti berita startup Indonesia dan gadget terbaru.