Komputasi Awan Bantu Perusahaan Percepat Proses dan Memangkas Pengeluaran
Diskusi para mitra Alibaba Cloud di Indonesia dalam acara konferensi di Singapura beberapa waktu lalu
Yenny Yusra - 11 June 2019
Dalam gelaran Alibaba Cloud APAC Summit di Singapura beberapa waktu lalu, turut hadir mitra dari Indonesia di antaranya Tokopedia, MNC dan Adira Finance. Ketiga mitra tersebut selama ini telah memanfaatkan layanan dan teknologi komputasi awan milik Alibaba Cloud. Dalam sesi tanya jawab yang dipandu oleh perwakilan dari Alibaba, mereka menyampaikan pengalaman hingga harapan terkait kebutuhan layanan komputasi awan.
Mempercepat proses dan memangkas pengeluaran
Vice President of Engineering Tokopedia Herman Widjaja menyebutkan, selama ini teknologi komputasi awan mampu mempercepat proses layanan. Tokopedia sendiri saat ini semakin gencar melancarkan Same Day Delivery, yang diklaim sebanyak 30-40% mampu dilakukan dengan proses yang cepat. Tokopedia menargetkan jumlah tersebut bisa bertambah hingga 80% success rate.
"Dengan kolaborasi yang dilakukan bersama Alibaba Cloud, kami berharap bisa mempercepat proses dan tentunya melakukan scale up. Ke depannya kami berharap bisa menangani 200 transaksi per detik," kata Herman.
Saat ini Tokopedia telah memiliki sekitar 90 juta pengguna aktif dan lebih dari 5,5 juta merchant. Sebagai marketplace yang memiliki sejumlah kategori dan bukan sekedar jual-beli biasa, Tokopedia berencana untuk mendirikan smart fulfilment center, yang didukung dengan teknologi terkini.
Pemanfaatan layanan komputasi awan diklaim mampu memangkas biaya pemeliharaan server dan teknologi internal. Hal tersebut diungkapkan oleh Deputy Director IT Adira Finance Dodi Soewandi. Ia menceritakan, setelah menggunakan teknologi komputasi awan, perusahaannya mampu memangkas pengeluaran hingga 10-15%.
Belum berniat membangun data center baru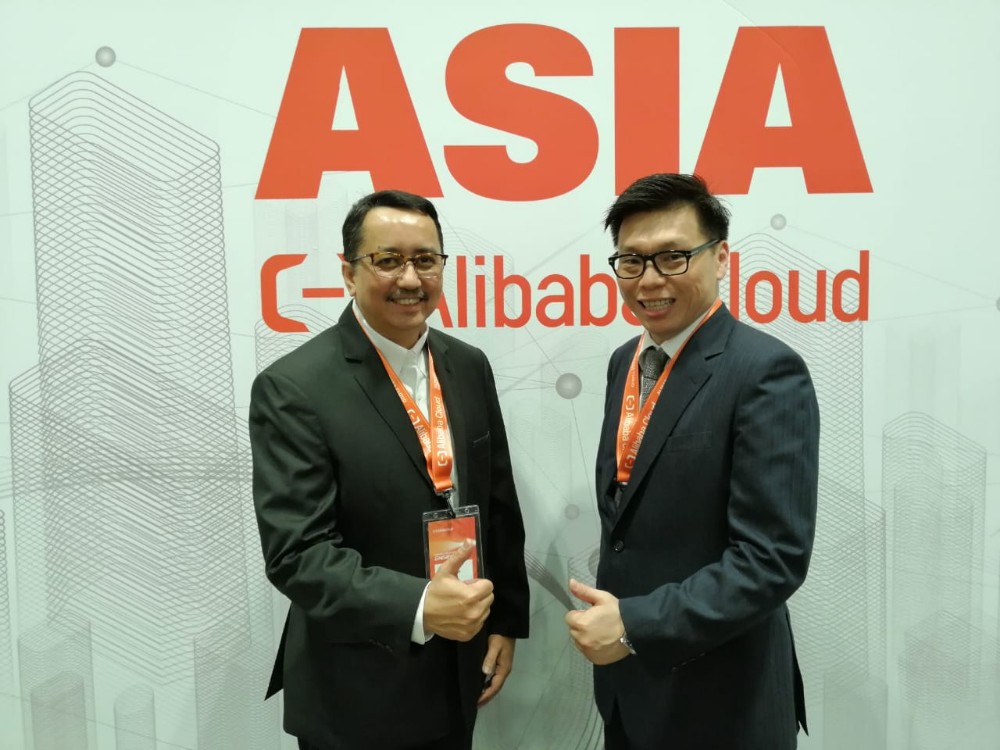 Dalam kesempatan tersebut turut hadir General Manager Alibaba Cloud Indonesia Leon Chen. Disinggung apakah ada rencana bagi Alibaba Cloud untuk membangun data center ketiga di Indonesia, Leon menegaskan saat ini belum memiliki rencana tersebut. Masih fokus menambah jumlah klien hingga menghadirkan inovasi teknologi terkini, Alibaba Cloud ingin memperkuat kehadirannya di Indonesia.
"Kita sangat antusias dengan semangat dan apresiasi yang diberikan oleh perusahaan di Indonesia untuk mengadopsi teknologi kami. Jika nantinya akan lebih banyak permintaan yang masuk untuk kami membangun data center ketiga di Indonesia, tentunya rencana tersebut akan kami bicarakan lebih lanjut secara internal," kata Leon.
Saat ini Indonesia merupakan key market bagi Alibaba Cloud. Bukan hanya sambutan yang baik dari startup hingga korporasi untuk memanfaatkan teknologi Alibaba Cloud, namun Leon menyebutkan, dengan berbagai teknologi yang dimiliki, banyak klien dan mitra Alicloud yang mulai terbiasa mengadopsi teknologi, bahkan menunggu inovasi dari Alicloud selanjutnya.
"Salah satunya yang akan kami sediakan untuk klien dan mitra kami di Indonesia adalah, 10 fitur terbaru Alibaba Cloud yang bisa dipastikan bisa mempercepat pertumbuhan bisnis mereka memanfaatkan teknologi kami," kata Leon.
Are you sure to continue this transaction?
processing your transaction....