KooBits Edtech Startup Finally Expands, Starting to Develop Content in Bahasa Indonesia
Already plant local teams in Batam and Jakarta
Prayogo Ryza - 16 April 2020
The Singapore based edtech startup, KooBits just announced two new products, Home-Based Learning and Live Tutoring. Both services are to help parents monitoring their children's growth. It is now available for users in the neighbor countries, including Indonesia.
In Indonesia, KooBits has started since 2018. It was targeting international and bilingual schools. However, they're now provide content in Bahasa Indonesia in order to reach more students.
"Yes, we localize content to Bahasa Indonesia, also adjusting to the Indonesia's math curriculum. Indonesian students an have unlimited access to our math content, with Singapore Curriculum, Cambridge Curriculum, and IB Curriculum in English, and National Curriculum in Bahasa Indonesia," KooBits' CEO, Stanley Han said.
In addition, KooBits also serious to penetrate the Indonesian market. Aside from localize their content, they also open branch office and build a team. Particularly, in terms of marketing, also product and business development.
"We already plant technology team in Batam, and on progress to build a branch office in Jakarta for marketing, also product and business development. We also have 3 local partners acting as a distributor for KooBits products to schools," he added.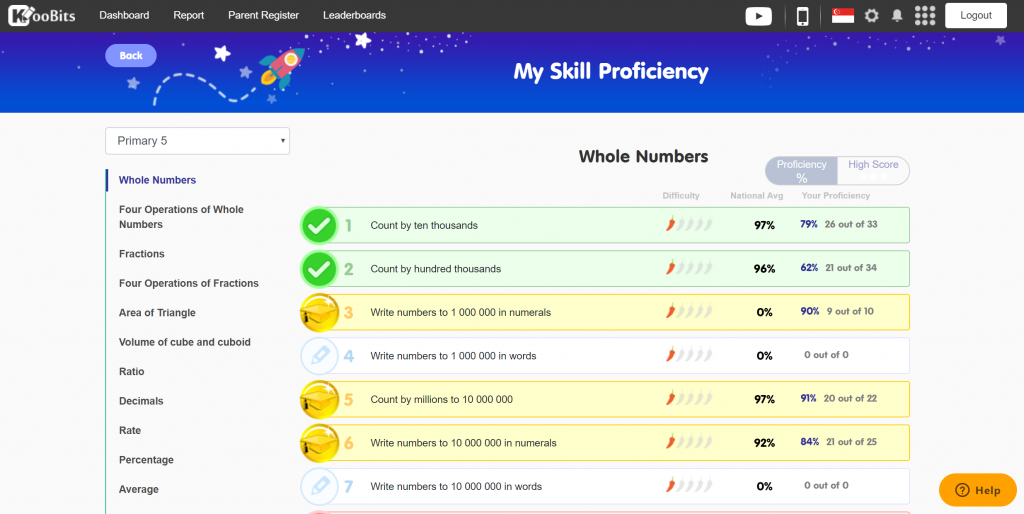 In Indonesia, online learning platforms or educational technology services have surfaced since last year. It becomes widely known and some have been announced continuous innovations. The huge potential of edutech market has captured some global startups like SnapAsk and Progate to start penetration in the Indonesian market.
Despite having different segments, the wave of innovation and expansion of foreign players to Indonesia more or less prove that the positive direction of the development of Indonesia's edutech ecosystem.
"First of all, I think the market is big and there is enough space for many innovations to occur simultaneously, to make the edtech space as attractive as the consumer market. Therefore, competition is not what really matters, I see more opportunities to collaborate and to raise awareness together, to make the change from traditional brick-and-mortar education to digital online education," Han revealed.
The new KooBits Home-Based Learning and Live Tutoring products are claimed to be equipped with AI technology. The sophistication of artificial intelligence will be used to personalize it for each user. Meanwhile, they also implemented big data to produce deeper insights for teachers and parents.
In addition to Math, which has been the main focus of KooBits, they have plan to launch Science and English learning this year.
The latest news said, KooBits has received seed funding at the end of 2018, with participation of Golden Gate Ventures and Access Ventures.
–
Original article is in Indonesian, translated by Kristin Siagian
Thank you for Reading DailySocial.id
Starting at less than Rp 5.000/Day. You get unlimited access to DailySocial.id