KopiTani Hubungkan Pecinta Kopi dengan Petani Kopi Nusantara
Menjual dua jenis biji kopi, yakni green beans dan roasted beans
Industri perdagangan kopi Indonesia dinilai cukup menarik bagi KopiTani untuk menyediakan solusi berupa platform penjualan. Secara sederhana solusi KopiTani merupakan tempat jual beli kopi asli Indonesia secara online, termasuk memberdayakan petani kopi dengan fitur DokterKopi yang ada di dalamnya. Sejauh ini ada dua produk yang ditawarkan, yakni greenbeans dan roasted beans.
Green beans merupakan biji kopi yang diambil langsung dari petani binaan KopiTani. Di sana tidak ada peran tengkulak sehingga harga lebih layak. Sedangkan roasted beans, yang saat ini masih dalam tahap pengembangan, akan diambilkan dari para roaster independen untuk kemudian di-rebranding KopiTani sehingga bisa langsung dipasarkan melalui platform yang ada. Untuk pembelian roasted beans ini ke depan akan disediakan model pembayaran berlangganan sehingga nanti para pencinta kopi tanah air bisa langsung memesan dan berlanggan.
"Untuk yang berlangganan itu kami masih dalam pengembangan, itu untuk produk roasted beans yang langsung B2C. Jadi nanti para pencinta kopi jika berlangganan bisa kami kirimkan per bulan sesuai kebutuhan konsumsinya dengan kopi nusantara. Kami akan acak, misalkan bulan pertama kami akan kirimkan kopi Toraja kualitas bagus, kemudian bulan kedua kami akan kirimkan kopi Flores Bajawa dari beberapa roaster independen yang sudah kami kurasi," terang CEO KopiTani Arif Rahmat.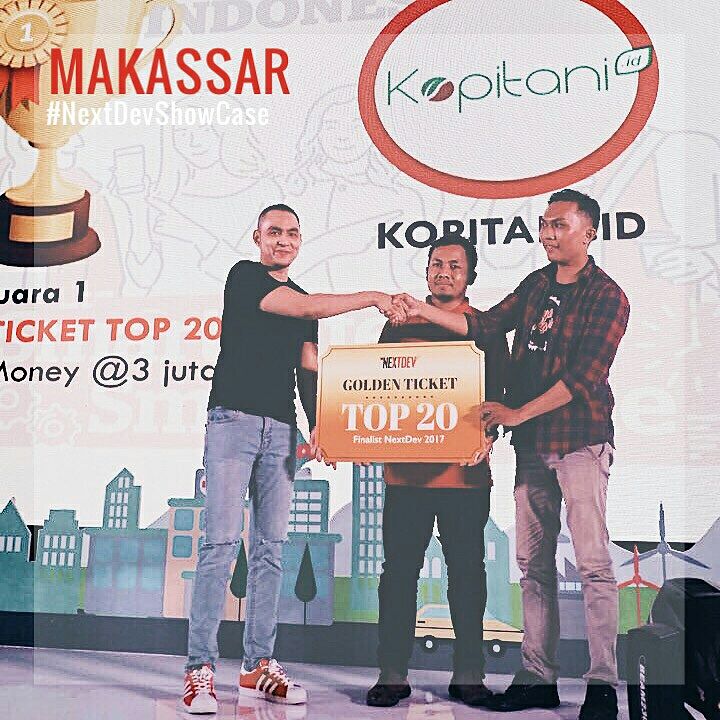 Sejauh ini KopiTani lebih fokus ke lapangan untuk pendampingan sambil terus melakukan sosialisasi terhadap aplikasi DokterKopi sebagai bagian dari platform KopiTani. Melalui aplikasi DokterKopi nantinya petani bisa langsung berkonsultasi mengenai penanganan masalah yang ditemui sebelum dan sesudah panen. Saat ini KopiTani sudah memiliki 50 mitra petani aktif dan tengah dalam masa penjajakan dengan Gapperindo Sulawesi Selatan yang memiliki jaringan 5000 petani.
Dan dalam upayanya terus melengkapi layanan KopiTani, pihaknya tengah melakukan penjajakan kolaborasi dengan Habibie Garden, startup yang menyuguhkan solusi IoT (Internet of Things) untuk perawatan tanaman.
"Ke depannya kami juga akan melakukan penjajakan kolaborasi dengan Habibie Garden untuk menerapkan sistem teknologi IoT di perkebunan kopi, karena salah satu masalah petani kopi yaitu biaya produksi yang tinggi karena saat ini masih menggunakan perkebunan konvensional. Di samping itu kami juga akan menyisihkan keuntungan yang didapat untuk donasi bibit kopi untuk replanting pohon kopi. Data dari kementerian pertanian sekitar 300 ribu hektar sudah tidak produktif lagi karena sudah terlalu tua," papar Arif.
Are you sure to continue this transaction?
processing your transaction....