Kudo Secured Funding from Emtek Group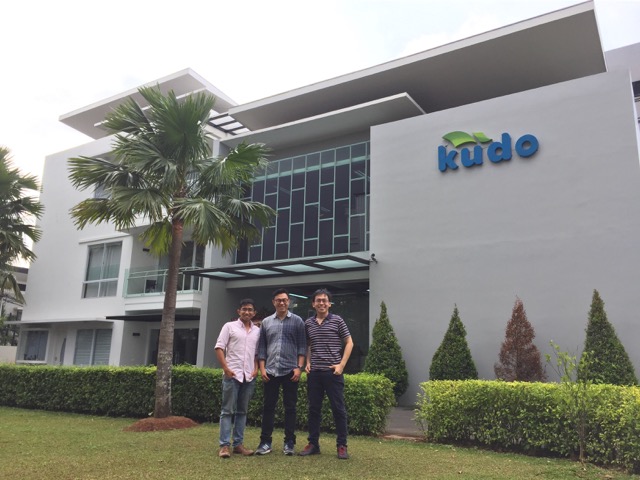 Kudo Secured Funding from Emtek Group
Only a month after securing a funding from GREE Ventures, East Ventures, 500 Startups, and IMJ Partners for expansion to other cities, Kudo sealed an undisclosed investment from Emtek Group. This time, it's in form of strategic partnership with Emtek's broad access in numerous media and a network of e-commerce services.
It's Kudo's innovation that attracts investors to line up and invest. Kudo's machine that gets installed in public places provide an access to people who have yet been touched by any e-commerce services, in form of payment facilitation.
Kudo's Co-Founder and CEO Albert Lucius told DailySocial, "This is based on mutual interest, in which Kudo will help Emtek's portfolio in offline commerce."
Lucius added, "We are very thrilled to have Emtek onboard. Kudo is a very targeted solution to Indonesia's traditional reliance on trust-based commerce. Indonesian customers are accustomed to buying from someone they are familiar with, someone they trust. Kudo significantly lowers the barrier of transacting online by offering purchase assistance and direct customer support through our network of agents."
KMK Online's Director, Emtek Group's subsidiary, Adi Sariaatmadja stated in his press release, "We welcome this partnership with open hands. Kudo's terrific platform will nicely complement our interests in e-commerce by extending their reach through traditional, offline retailers in Indonesia. The funds will accelerate Kudo's regional expansion plan across the island of Java."
According to Lucius, the team are going to expand to Bandung, Yogyakarta, and, pretty soon, Medan. Operationally, they've made strategic recruitment to develop their operational partnership with regional telecommunication dealers, so that they may sell Kudo's products.
Kudo claimed that the presence of their products have enabled retailers enjoying more income, up to 25%. Agung Nugroho, Kudo's Co-Founder and COO stated, "On average, our agents collect additional income up to 25%. They may now offer various products which are traditionally hard to be reached by customers who are not that tech-savvy. This is a win-win solution for both retailers and consumers."
DailySocial.id adalah portal berita startup dan inovasi teknologi. Kamu bisa menjadi member komunitas startup dan inovasi DailySocial.id, mengunduh laporan riset dan statistik seputar teknologi secara cuma-cuma, dan mengikuti berita startup Indonesia dan gadget terbaru.