Langscape Adalah Peta Online Interaktif untuk Mengeksplorasi Ribuan Bahasa di Dunia
Glenn Kaonang - 12 March 2015
Saat ditanya ada berapa bahasa yang digunakan di dunia, apa jawaban Anda? Jawaban saya, entahlah, bisa tak terhitung jika tiap-tiap bahasa daerah ikut dimasukkan dalam hitungan.
Di Papua sendiri saya yakin tiap-tiap suku memakai bahasa yang berbeda. Di Pulau Jawa, misalnya, bahasa Jawa yang digunakan arek Suroboyo dan wong Solo bisa dibilang berbeda jika mempertimbangkan faktor dialek maupun kosa kata yang dipakai. Namun agar lebih mudah, kita membuat klasifikasi bahwa keduanya sama-sama menggunakan bahasa Jawa.
Itu baru di Indonesia, bagaimana dengan di negara-negara lain? Apa saja bahasa nasional maupun bahasa daerah yang digunakan suatu negara? Kita bisa berkonsultasi dengan Wikipedia, akan tetapi ada sumber referensi yang lebih mudah dan lebih menarik secara visual.
Info menarik: Pesawat Solar Impulse 2 Kelilingi Dunia Cuma Berbekal Tenaga Matahari
Bernama Langscape, ini merupakan peta online interaktif dimana Anda bisa menjelajah peta dunia sembari menggali informasi mengenai bahasa-bahasa apa saja yang digunakan di suatu daerah.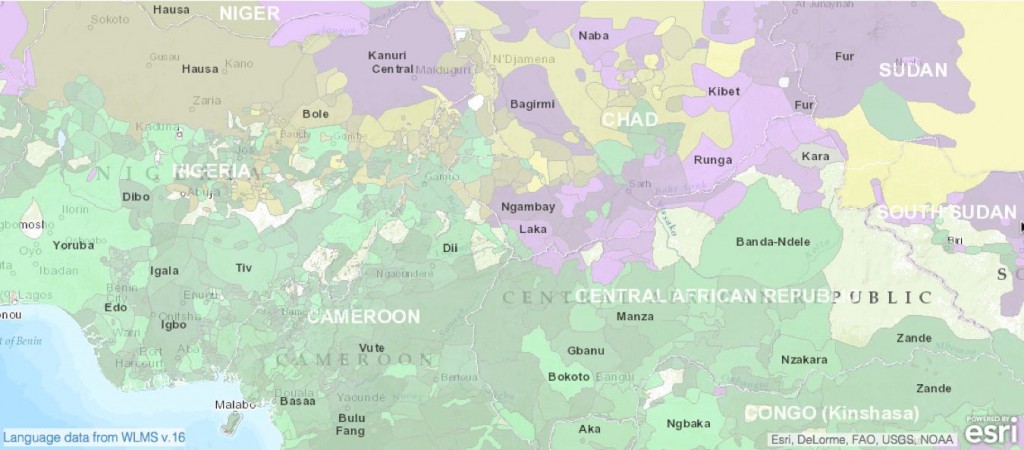 Contoh, saat melihat peta benua Afrika, Anda akan dihadapkan dengan begitu banyak nama bahasa yang terdengar begitu asing – paling tidak di telinga saya. Demikian juga di Papua, dimana ada sekitar puluhan bahasa suku yang berbeda yang dipakai di wilayah-wilayah tertentu.
Selain memetakan bahasa-bahasa yang digunakan masing-masing daerah, Langscape juga memberikan informasi yang cukup mendetail mengenai tiap-tiap bahasa, lengkap dengan referensi yang mencakup variasi dialek dan contoh kata/frasa maupun rekaman percakapan – tidak semua bahasa tersedia – yang ada dalam bahasa tersebut.
Info menarik: Semakin Percaya Diri Berkunjung ke Negeri Orang Bersama Google Translate Versi Baru
Proyek ini merupakan hasil kolaborasi dari Language Science Center University of Maryland dengan beberapa mitranya. Langscape diklaim memiliki database yang berisikan sekitar 6.400 bahasa yang digunakan di seluruh dunia.
Langscape dapat diakses langsung menggunakan browser dari komputer. Jika Anda merasa kesulitan menavigasikannya, Anda bisa menyimak video tutorial cara menggunakan Langscape yang dibuat oleh kontributor situs Mental Floss, Arika Okrent.
Via: Mental Floss.
Are you sure to continue this transaction?
processing your transaction....